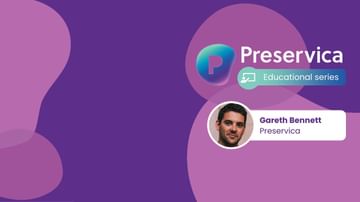 Blog
How to preserve social media content: Twitter records
Welcome to the ​
"

How we do it" Video Series

If you are a Clerk, Records Manager or Archivist for City or County Government, our practical ​"How we do it" videos are for you! We have compiled a series of videos, from users in City and County Government to share how they quickly and easily perform common electronic records preservation and access tasks with Preservica' s solutions.
How to preserve social media content: Twitter records
In this next installment of the ​"How we do it" Educational Series, Preservica's Gareth Bennett explores how to capture and preserve permanent records and historically valuable content directly from the sources in which they are born. This can include sources like videos, images, documents, websites, emails, and even social media accounts, like Twitter.
Learn from Gareth as he shares how to automate the capture and preservation of social and web content and how to collate and present relevant assets to your target communities online. Watch the video below to learn how to do this yourself. If you want a downloadable guide, we have one available in the Community Hub- sign in to see more!