Blog
Using digital preservation for brand authenticity and protection
Our recent event schedule has kept the Preservica team busy. Attending industry events gives us the opportunity to listen and learn. We listen to what is important to customers, prospects, partners, and the industry. It also allows us to better understand the needs of groups that have interests parallel to our digital preservation focus. I see the Digital Asset Management (DAM) community as one of those groups.
Preservica has participated in the Henry Stewart DAM events for the past few years, most recently at DAM New York 2019 and there was a notable increase in interest in the use of digital preservation for the long-term reuse and provenance of digital assets.
DAM NYC 2019: Traceability and trust
In particular, I was struck by the keynote from DAM industry analyst Theresa Regli that focused on ​"Traceability and Trust," and the importance of brand authenticity. In today's world of fake news, sales and engagement can plummet if there's any doubt surrounding a brand. Theresa discussed how technology and best practices can foster the traceability of assets – who created them, what they mean, what they're intended for – and ensure they're not misused downstream.
Listening to her keynote, I couldn't help but think that the points she made were very much aligned to how our customers are using digital preservation. Not just to address the unique challenges of retaining digital assets over decades (e.g. for brand protection, storytelling and continuity), but also to ensure the long-term integrity and authenticity of assets and metadata using checksums, audits trails, and controlled access. This underpins authenticity by preserving original meaning and context using robust archival metadata and technology to demonstrate provenance.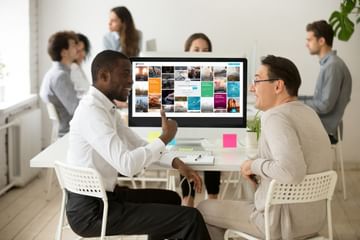 Managing physical, digitized, and digitally born assets
Another session at DAM NYC that struck a chord was a presentation by Valerie Komor, Director of Corporate Archives for the Associated Press; she discussed how AP is meeting the challenges of collecting and preserving their physical and tangible assets as well as their unique born-digital and digitized assets. Hearing Valerie and other Preservica customers speak is always fascinating because we get to learn the intricacies of how they use digital preservation for their specific needs.
At the Associated Press, Valerie is capturing the authentic history of the organization that resides across many different departments – from marketing, to the newsroom, to mergers and acquisitions. It exists in the form of physical objects, oral histories, as well as in paper and born-digital files, and Valerie and her team are taking a collaborative approach with business partners to digitize significant historical collections to expand access to internal and external stakeholders.
Many of these digital assets document some of the most defining and iconic moments in US history – the assassination of John F Kennedy, the raising of the flag on Iwo Jima. Trust, traceability and authenticity are obviously vital here. In addition, there is a lot of history and nearly two centuries worth of digital assets to protect. AP is celebrating 175 years next year.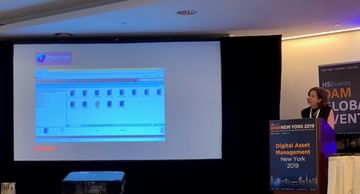 Valerie Komor discussing meeting the challenges of collecting and preserving their physical and digital assets
Brand protection
Having authentic historical digital assets with clear provenance is obviously important for ongoing brand storytelling, anniversary and milestone events, and employee engagement. Many of the brands using Preservica draw on their heritage assets to underpin these initiatives, such as The Absolut Company.
However, one area often overlooked and fundamental to brand and business value is using assets (from perhaps decades back) to defend against infringements across different global territories or to support trademark use. This has been highlighted recently by McDonald's failure to defend the Big Mac trademark in Europe and for Adidas to be ruled against, again by the EU, in its use of the ​"Three Stripes" design element.
These typically costly legal cases can often be quickly quashed with access to the right digital assets that demonstrate historical use. Some of the brands we work with have a systematic approach to the archiving of brand and marketing digital assets – from the use of logos and designs on packaging, websites, physical items, advertising and posters. This requires archival-grade contextual metadata as well as digital asset provenance and integrity using checksums and controlled secure access that is the staple of digital preservation systems.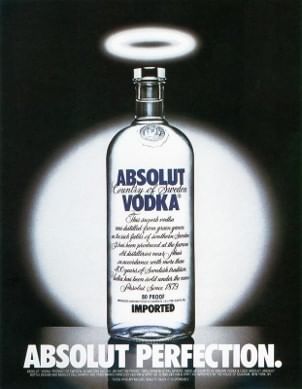 Join us at DAM Europe 2019 — June 27 – 28 in London
If you are at DAM Europe later this week, please stop by stand #8 and say hello.
Also, don't miss our round table discussion — Thursday 27th June 11.50am — 12.50pm: ​"Using digital preservation to protect and unlock the value of heritage brand assets."
These peer-to-peer discussions focus how leading brands are using digital preservation alongside traditional DAM platforms to ensure long-term authenticity, reuse, and protection of digital brand assets.