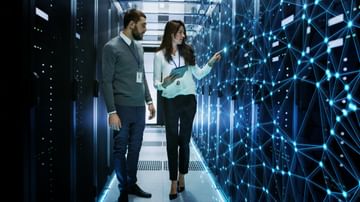 Enterprise-grade archiving and active digital preservation on Microsoft Azure
Safeguard and future-proof critical long-term data
Preservica's market-leading Enterprise Private Cloud active digital preservation platform for Microsoft Azure is designed from the ground-up to ensure critical long-term digital records and content remain accessible and authentic over decades — enabling organizations to extract value, mitigate litigation and compliance risk and intelligently leverage knowledge for competitive advantage.
The platform can be integrated with Azure AI and Machine Learning services, as well as be used to automate the archiving of long-term SharePoint content from across the enterprise.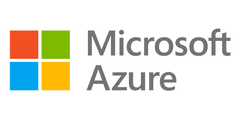 Deployment choice
Fully managed by Preservica, Enterprise Private Cloud is available in two Azure deployment options:
Private, dedicated Azure environment
Deployed on a private Azure environment in any region. Dedicated resources, fully managed by Preservica with low-cost cloud storage aligned to Azure rates.
Your own Azure infrastructure
Deployed on your own Azure environment fully managed by Preservica and integrated with your existing IT infrastructure.
A platform for long-term preservation and content enrichment using
AI
Preservica Enterprise Private Cloud includes extensive APIs for integration with other content services platforms (CSPs) including our intelligent SharePoint connector for automated archiving and preservation of at-risk content from across the enterprise.
The platform can also leverage Azure AI and Machine Learning to enable rapid enrichment and classification of long-term content using services such as facial recognition, AV transcription, sentiment analysis, cognitive search and identification of sensitive data e.g. Personally Identifiable Information (PII) for GDPR compliance.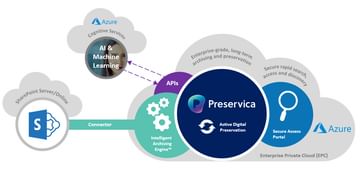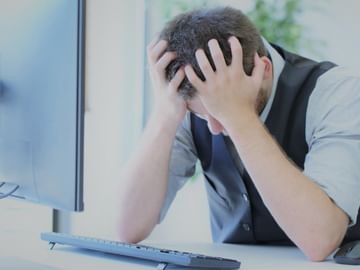 Are you confident you can read and use all your current and future data regardless of file format?
Ensuring accessibility and authenticity of digital information over successive technology cycles requires a different approach to traditional backup, archiving, and content management.
Preservica's active preservation platform is designed from the ground-up to tackle this challenge. Conforming to OAIS ISO 14721 Preservica ensures information is securely stored, immediately accessible, trustworthy and automatically transformed into formats that can be read and used by future applications.
Learn more about digital preservation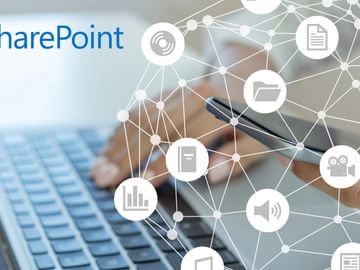 Take control of critical long-term and permanent content across the enterprise.
Designed for enterprise-scale deployments, our intelligent SharePoint connector automates the challenge of identifying and transferring business critical content from across the enterprise to the long-term safe-keeping of Preservica – the world's most trusted cloud archiving and active preservation platform.
Learn more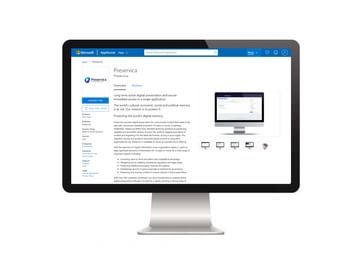 Preservica is listed on Microsoft AppSource — a dedicated portal for enterprise applications that have approved Microsoft Co Sell status.
Find us here
Preservica Brochure
Want to find out more about Preservica? Take a look at our Preservica brochure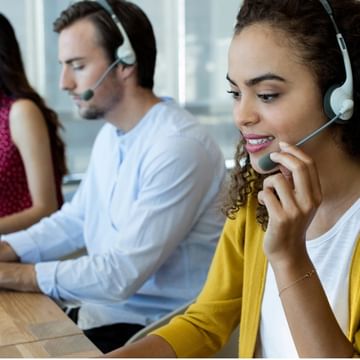 Contact us
To discuss your archiving and preservation needs on Microsoft Azure please get in touch