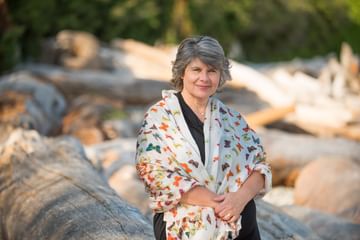 Press release
Preservica Congratulates 2021 Emmett Leahy Award Winner, Laura Millar
2021

Emmett Leahy Award Winner, Laura Millar

Preservica, the market leader in active digital preservation software, is proud to extend its support for the Emmett Leahy Award, and offer congratulations to the 2021 winner, Dr. Laura Millar, Independent Consultant, Canada.

The prestigious global award recognizes outstanding contributions by individuals for their impact in the field of records and information management.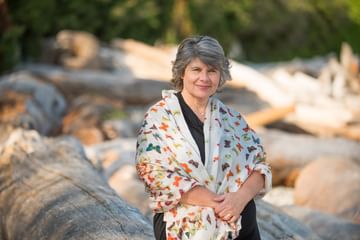 At a virtual award ceremony attended by past award winners across the world, Dr. Millar was honored for her powerful advocacy of the value of individual and collective memory and the importance of documentary evidence in decision-making in the broader context of upholding a democratic and self-aware world. This demonstrates her dedication and conviction to records and information management and ability to translate personal values and mission into action.
The Emmett Leahy Committee also recognized her work in the areas of programme development, education – through training, consultancy and publication – mentoring, and professional leadership, at both national and international levels including the International Council on Archives. Through her volunteer work, she has made a positive impact on many organisations and individuals in the academic and professional sectors.
Past winners include pre-eminent thought leaders, educators and practitioners including Dinesh Katre (2020), Trudy Petersen (2018), Richard Marciano (2017), Victoria Lemieux (2015), and Jason Baron (2011). A complete list of past winners can be found at www​.emmet​tleahyaward​.org.
Professor Julie McLeod, winner in 2014 and current Chair of the Emmett Leahy Award Committee, said:
"On behalf of the Emmett Leahy Committee, I am delighted that we have honored Laura Millar with this award. She is the 52nd winner of the Emmett Leahy Award and joins other eminent winners who work and reside in Canada. I also wish to thank Preservica for its continued support of the Emmett Leahy Award, and am especially pleased that Mike Quinn, CEO of Preservica, was able to participate virtually in the award reception and ceremony."
Mike Quinn, CEO of Preservica, who spoke at the award ceremony, adds:
"We are proud to continue our support for such a prestigious and long-standing award in the field of records and information management. We especially congratulate Laura for the recognition she is receiving for advocating & advancing best-practice across so many institutions and countries, and which has inspired so many to enter the Records Management & Archival profession."
Dr. Anne Thurston, former Director of the International Records Management Trust, kindly presented Laura Millar with the award plaque on behalf of the Emmett Leahy Award Committee.
About the Emmett Leahy Award
The Emmett Leahy Award honors a pioneer in the field of records and information management. The award recognizes an individual whose contributions and outstanding accomplishments have a major impact on the records and information management profession. Established in 1967, this award honors the spirit of innovation, dedication, and excellence in records and information management of Emmett Leahy, an icon in the development of the life cycle approach to managing records and information.

The Award selection is made by the Emmett Leahy Award Committee, which consists of the last 10 Emmett Leahy Award winners and makes its decisions independently. It is not formally affiliated with any organization or professional association. www​.emmet​tleahyaward​.org
About Preservica
Preservica is changing the way organizations around the world protect and future-proof critical long-term digital information. Available in the cloud (SaaS) or on-premise, our award-winning active digital preservation software has been designed from the ground-up to tackle the unique challenges of ensuring digital information remains accessible and trustworthy over decades.

It's a proven solution that's trusted by hundreds of business, archives, libraries, museums and government organizations around the world, including the UK National Archives, Texas State Library and Archives, MoMA, Yale and HSBC. Visit: www​.pre​ser​vi​ca​.com and Twitter: @preservica