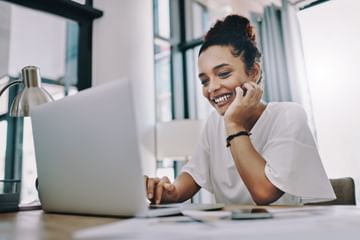 Press release
New and enhanced ways for institutions of all sizes to achieve more online
Preservica v
6

.

2

&

Preservica Starter open up new ways for institutions of all sizes to achieve more online.

Preservica is pleased to announce the launch of version 6.2 of our cloud-hosted and on-premise active digital preservation and online discovery software.

Guided by our users, Preservica v6.2 builds on v6.0 and v6.1 with many new and enhanced ways for archive and records teams to streamline the upload, preparation, safe storage, active preservation, curation, metadata enrichment and online discovery of all types of digitized and born-digital content.

Intuitive digital preservation for every archive: in addition to new capabilities for our existing users, we are also announcing Preservica Starter an easy and affordable new entry level product that enables institutions with limited resources to start preserving and sharing digital content and records online – in minutes.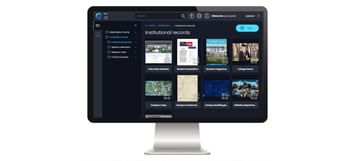 Previewed at the virtual Archives*Records conference during the summer and powered by the v6.2 platform this new and intuitive application is currently being rolled out to early access users.
If you have not signed-up to be one first to use this new solution to kick-start your digital preservation program then please visit www​.pre​ser​vi​ca​.com/​s​t​a​r​t​y​o​u​r​j​o​urney to learn more.

What's new in v6.2:
Keep your digital content alive forever: as part of the continued innovation in our core active digital preservation technology we've added new capabilities to recognise and handle complex digital information held in multiple files such as emails, tweets and scanned books. This allows you to interact with complex formats as a single piece of information and view them as a single object. It also paves the way for handling many other types of information held in this way, for example 3D, GIS and captioned media.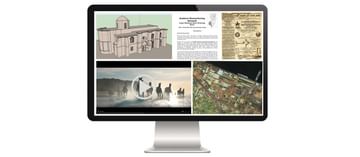 Get more content in, faster: we've enhanced our popular drag & drop upload and preparation with a more streamlined user interface and support for temporary projects so you can restore work if your browser session is interrupted.
We have also made further improvements to the ingest process for large volumes of digital content for data migrations, decommissioning or digitization projects. Standard data format packages can now be submitted using the Explorer ingest workflow and the batching of very large files has been improved. We have also streamlined the ingest of multi-part assets.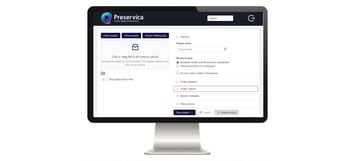 Easy and flexible metadata management: in addition to being able to fully customize metadata schemas, add and enrich metadata at any time and perform bulk metadata actions you can now create reference metadata that sits outside of the main entity. This simplifies metadata management, allowing an index of centrally held fields to be updated once rather than having to open and edit metadata in each record.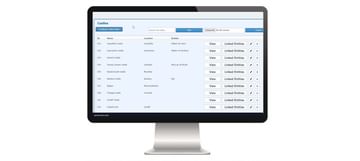 Automated retention & disposition for long-term records compliance: We've enhanced our retention management capabilities for simpler preservation of long-term records for regulatory, statutory and compliance requirements. There is a new intuitive user interface that makes it easy to create and apply retention polices to single or groups of records. Preservica also automates disposition presenting records for appraisal or deletion at the appropriate time. Available for CE Professional and Enterprise users this capability will be rolled-out in the next few months.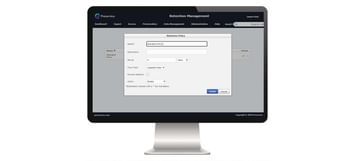 Instantly view more file formats: we are always adding new renderers to Preservica so you can instantly view hundreds of obsolete, legacy or complex formats without needing the original application. Included in this release is a viewer for multi-part assets, such as books, as well as a renderer for Twitter. These add to the extensive list of formats already supported that include office documents, email, websites, AV and images — with other formats always in the pipeline.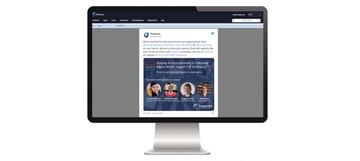 Simpler integration with your content and discovery ecosystem: we continue to extend our range of open APIs to enable developers, partners and technically minded customers to integrate Preservica with their content, records and discovery systems. Details of the new and updated Entity and Workflow APIs can be found in the swagger documentation on our new developer community website.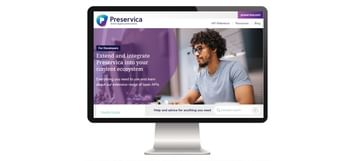 Flexible reporting choice: as an enterprise user you can now export search results and data into your choice of BI and visualization tools for enhanced reporting.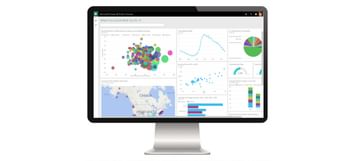 Preservica is trusted by 100s of government, academic, cultural and business organizations around the world to ensure critical digital content and records are fully preserved and always instantly accessible over decades for compliance, legal, governance, statutory, brand and heritage needs.
Learn more about Preservica 6.2
Join our Preservica User online briefing on 21 October — 4pm BST/​11am EDT and 22 Oct 5pm AEDT. A recording of the session will also be made available.
Watch, listen and read more about what Preservica customers are achieving with digital preservation.
Learn more about Preservica Starter

To be one first to use Preservica Starter to kick-start your digital preservation program then please visit www​.pre​ser​vi​ca​.com/​s​t​a​r​t​y​o​u​r​j​o​urney to learn more and sign-up to be kept updated.
Availability

Upgrades to Preservica v6.2 for our Cloud Edition Essentials (CEE) and Cloud Edition Professional (CEP) customers are being rolled out this week (w/​b 19 Oct 2020 please check the User Portal for detailed schedule).
Enterprise Private Cloud (EPC) customers will be contacted individually over the coming weeks. Preservica V6.2 will be available for download for Enterprise on Premise (EoP) customers by the middle of November.