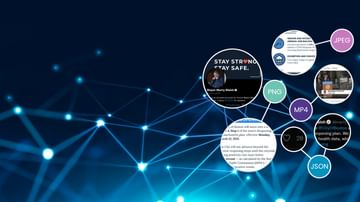 Press release
Actively preserve social media records. Forever.
Preservica v
6

.

4

further streamlines archival and records management workflows with the automated capture and active digital preservation of social media accounts

We are pleased to announce the launch of version 6.4 of our cloud-hosted and on-premise active digital preservation and online discovery software.

Developed in collaboration with the Preservica user community, v6.4 further streamlines archival and records management workflows with the addition of automated capture and active digital preservation of social media accounts – starting in this release with Twitter.

Preserving tweets forever.

The need to capture and preserve important social media and website communications forever has grown significantly over the last 18 months – from the tweets of government elected officials that need to be retained in perpetuity to social media records of world-changing events that will inform future generations.

Ensuring tweets can be read and trusted forever needs a different approach says Marta Crilly, Archivist at Boston City Archives.

"To ensure our public social media records, such as those of our elected officials, remain readable in perpetuity it was important for us to use our active digital preservation platform rather than an archiving solution".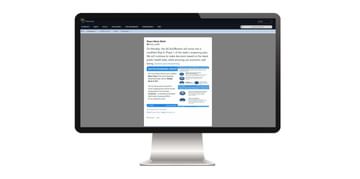 Social media preservation made easy.
By leveraging Preservica's powerful intelligent archiving connector and our unique multi-part asset handling, Preservica v6.4 ensures all components of a tweet — the text, metadata, timestamp and embedded images and videos — are all automatically captured directly from Twitter and fully preserved as a single authentic asset.
This means you can:
Ensure readability forever: Easily migrate image and video files in a tweet record to new formats over time so you can always view the tweet without needing Twitter or any of the original applications.
Prove authenticity: Don't wait to take custody of Twitter records at some point in the future — use direct capture now to eliminate records being changed or deleted. Preservica also applies checksums and includes audit trails and a proof report.
Respond to requests more efficiently: Use full text search to quickly find preserved tweets as well as all the digital records related to a request — including videos, audio, emails, captured websites and documents.
Share online with your communities: Use Presevica's built-in online portal to easily share preserved tweet records with your communities and citizens.
Preservica v6.4 adds social media to Preservica's automated capture and preservation which also include websites, OpenText Content Services and Microsoft SharePoint.
Learn more
You can learn more about social media preservation here.
Customers can join our next Tech Futures user meeting on Dec 02 2021 to learn more about Preservica v6.4 and twitter preservation.
We will also be exploring ​"How do we keep tweets alive forever?" in a special online webinar taking place Dec 15 2021. Register now to reserve your place!
Availability
Automated capture and active preservation of up to 5 Twitter accounts* is included free-of-charge as part of the subscription of Cloud Edition Essentials, Cloud Edition Professional, Enterprise Private Cloud and Enterprise on Premise customers.
We will be deploying v6.4 to cloud customers from the 8th of November. Twitter capture and preservation is initially only being made available to cloud customers participating in our early availability program (from Nov 18 2021).
We expect this new feature to be made available to all other customers from early December. If you would like to be part of the early availability program for Twitter please email info@​preservica.​com.

Please check the User Portal for full availability dates.
*See standard Terms & Conditions for fair use limits for the number of Twitter records per month.