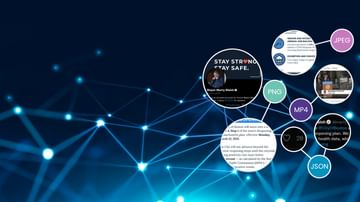 Actively preserve permanent and historically valuable social media records
Active Digital Preservation for permanent Twitter records to ensure they are accessible. Forever.
Ensure tweets can be trusted and read in perpetuity
Quickly find social posts and other related content
Capture Twitter records directly to ensure authenticity
Enable public access online to Twitter content
Retaining permanent and historically valuable Twitter records forever requires Active Digital Preservation
Watch our 2 minute video to learn more
For Local Government
Elected officials, and key government agencies and departments
For Corporate
Executive management, central, subsidiary, divisional and specific initiatives
For Higher Education
Faculty, leadership, society and selected campaigns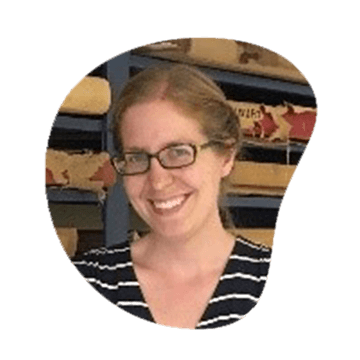 Marta Crilly, Archivist for Reference and Outreach, Boston City Archives
"To ensure our social media records, such as those of our elected officials, remain readable in perpetuity it was important for us to use our digital preservation platform rather than a social media archiving solution."
How do we keep tweets alive forever?
Learn more and see Twitter preservation in action in this free on demand webinar.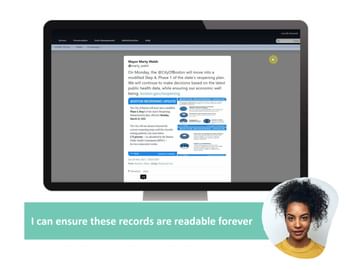 Stay ahead of technology changes
Keep Twitter records readable forever by preserving the individual text, image, video and metadata components using Preservica's file format migrations. View the entire record, or specific components without accessing Twitter or downloading software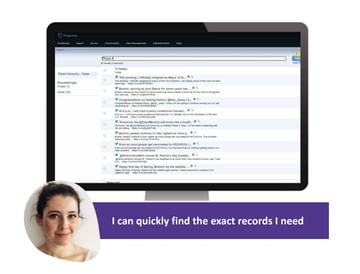 Quickly find social posts in context
With a single trusted repository respond to social media records request quickly using powerful search capabilities. Go one step further by finding other related permanent public records such as emails, websites, meeting minutes, reports, videos and more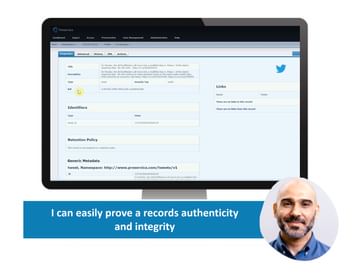 Trust the integrity of every record
With comprehensive fixity checks, controlled access, audit trails and downloadable proof report each component of a permanent social media post will remain unchanged ensuring the records authenticity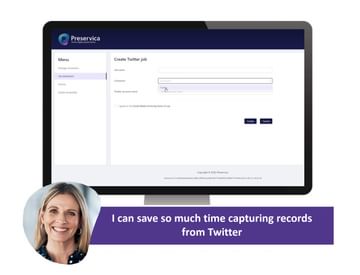 Capture history as it is being made
In a few clicks automate the capture of important accounts of elected officials and government agencies and preserve history as it is being made. Streamline the capture of social media content and metadata and save time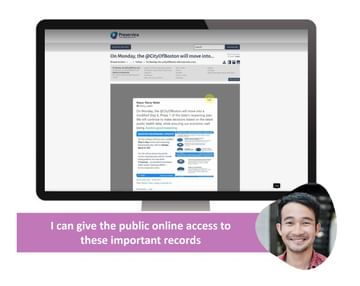 Engage with your communities
Citizens can self-serve Twitter records online anytime anywhere with a customizable out of the box access portal. Save time responding to common citizen requests, support government transparency initiatives and tell valuable stories in new ways by providing the public with online access to these records for the first time
Quickly find social posts and other related content
Find out in less than 80 seconds how much more there is to Preservica
Social media preservation vs social media archiving
For organizations who need to keep social media content for the long-term, Preservica ensures files are stored safely and remain accessible and readable over decades to mitigate against technology obsolescence. In contrast, social media archiving solutions are suited to handling short-term files and cannot ensure the long-term readability or usability of critical content.
Preservica vs traditional social media archiving
| Social media preservation | Preservica | Traditional social media archiving |
| --- | --- | --- |
| Migrate individual files to readable formats overtime to ensure records are accessible forever | Yes | No |
| Utilize a single trusted repository to quickly find tweets and other related digital records | Yes | No |
| Purpose built platform designed to look after records for the long-term. Aligned to OAIS standards | Yes | No |
| Save time capturing records from Twitter with automation | Yes | Yes |
| Capture records from other social media platforms | Coming soon | Yes |
| Easily prove a records authenticity and integrity | Yes | Yes |
| Enable the public to access to these important records online | Yes | Yes |
| Read the full tweet without using Twitter | Yes | Yes |
| Web and email archiving | Yes | Some vendors |
An extensible platform
Our intelligent connectors use an API abstraction layer which means we can add connectors for a range of other social media platforms and you can set and forget.