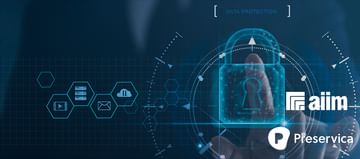 AIIM Conference 2022 Digital Preservation resources
Thank you for visiting us at AIIM! We've put together a range of useful digital preservation resources and downloads for you to read and share with colleagues and stakeholders.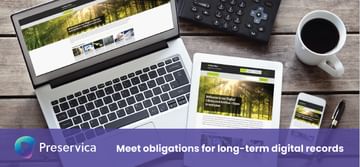 Download our 2‑page brochure of how Preservica can provide you with trusted active digital preservation and access for permanent records
Download here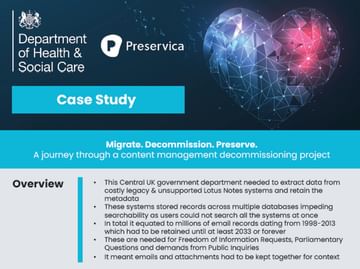 Download our case study with DHSC and discover how Preservica enabled them to decommission a legacy content management system and ensure ongoing compliance, realise major cost and risk savings and easily find their resources — all while delivering long-term preservation
Download here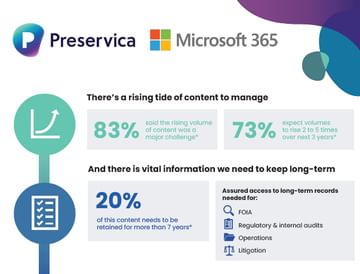 Digital Preservation in Microsoft
365
There's a rising tide of content to manage and there is vital information we need to keep long-term. Learn how Microsoft 365 is core to both the governance problem and its potential solution.
Download here
Join the Preserve
365

early access group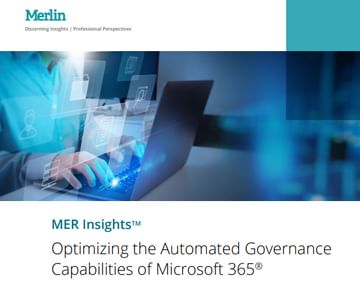 Learn more about the rising tide of information chaos, as well as the importance of aligning business, information governance and M365 governance strategies, in the latest MER Insights™ report.

Download the report