Archiving & digital preservation that's part of your Microsoft 365 experience
Simplify compliance, archiving and retrieval of long-term records at scale with our game-changing Preserve365®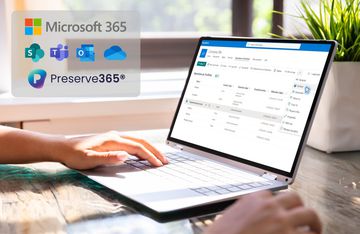 Introducing Preserve

365

®
Preserve365® turns information archiving on its head by embedding Active Digital Preservation™ right into the Microsoft SharePoint experience. No need to learn and use separate archiving tools. Maximize your investment in Microsoft ​"rules & tools" to ensure your records can be read and trusted over decades.
Achieve information compliance at scale
Use Microsoft retention labels to simplify and automate archiving & preservation at scale
Empower users to quickly protect records
Copy long-term information or move permanent records to the archive in just a few clicks in SharePoint
Easily find and view the records you need
Use SharePoint search to quickly find archived records for FOI, compliance, brand & knowledge reuse

Ensure records are always readable
Automatically maintain records in readable formats over decades with Active Digital Preservation
Easily meet requirements for keeping temporary long-term
&

permanent records
Compliance policies
Meeting minutes & recordings, Policies & budgets, Board reports, Intellectual property & trademarks​, Contracts, Personnel files, Medical records, Litigation cases
Organizational value
Contracts, Research files, Project documents, Presentations, Property, assets & planning, Engineering, CAD & building designs, Building maintenance
Brand & heritage
Digital & digitized publications, Marketing campaigns & assets, Websites, Photos, Videos, Audio recordings, Social media, Reports, Community engagement
A brand
NEW

way to archive

&

preserve SharePoint lists, libraries, folders

&

files at scale
Keep record transfer processes simple for end users
Quickly empower your organization to protect it's long-term & permanent content even without a file plan
Enable users to move or copy information in SharePoint in 3 clicks
Provide a standardized way of transferring content for the whole organization
Control who can do what with all permissions managed in Microsoft
Find

&

use archived content without the barriers
Easily find the content you need to meet your FOI, compliance, brand & knowledge reuse requirements
Enable users to self-serve archived content using native SharePoint search
Bring obsolete file formats back to life and read them directly in SharePoint
Ensure users can only find and see content they have permission to access
Safeguard the readability of records while you sleep
Automated Active Digital Preservation™ continually protects your records from file format obsolescence

Automatically maintain records in recommended long-term formats
Prove every file's authenticity and integrity with detailed checks on upload
Preserve record, system and user metadata for the full context of every file
Manage the complete long-term records lifecycle in Microsoft
Maximize your investment in Microsoft's ​"rules & tools" to improve compliance accuracy & user productivity
Configure existing record & retention labels to fully automate record transfers
Manually or auto archive records at the point of disposition
Automatically dispose of archived records in-line with your retention rules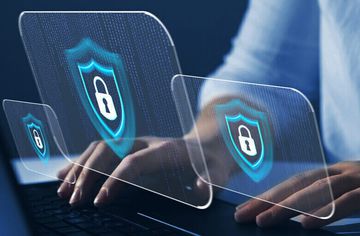 Long-term security by design
Purpose built for the unique requirements of long-term data security, availability, integrity and privacy
ISO 27001, SOC 2 Type 2 and Cyber Essentials certified
Enterprise editions are hosted in secure & dedicated private clouds on Microsoft Azure.

Now on Azure Marketplace
&

Microsoft AppSource