Experience and vision at the forefront of digital preservation
Meet our management team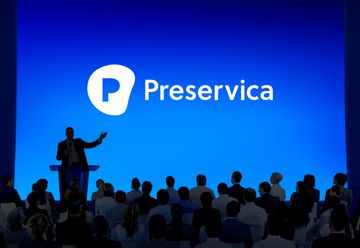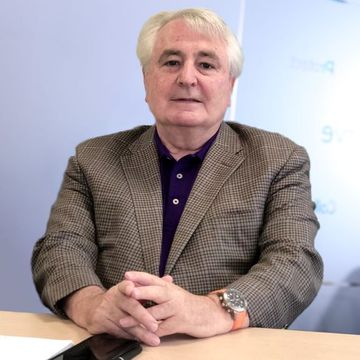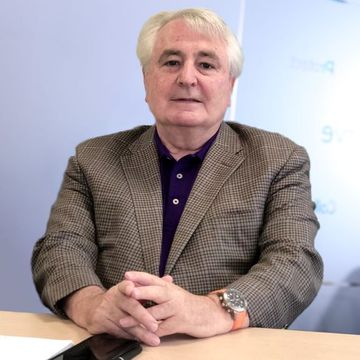 John Shackleton
Chairman
John has an impressive 30+ year track-record of success in the software industry, including driving significant growth while President and CEO at OpenText. Under his leadership the company grew revenues from $60 million to over $1.3 billion to become the world's leading independent provider of Enterprise Content Management (ECM) software. He is an experienced company advisor having previously served as Executive Chairman and CEO of SilkRoad a SaaS Human Resources company and is currently chairman of the Advisory Board at Flexera and on the board at Relativity.
John Shackleton
Chairman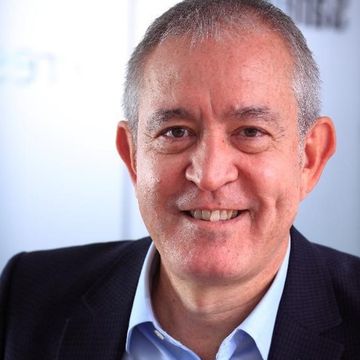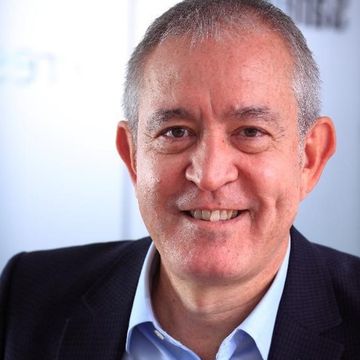 Mike Quinn
Chief Executive Officer
Mike is an accomplished technology executive, with a track record in growing software companies, and delivering growth through continuous innovation and value to customers. As CEO Mike holds responsibility for the company strategy, as well as running all facets of the business. He brings over 25 years' commercial experience in the IT software sector, and has previously served as CEO, Commercial Director, and Head of Business Development at global technology companies including Eqos (where he was a co-founder), GE Information Services and ICL. Mike holds a BSc in Psychology & Zoology from University of Manchester.
Mike Quinn
Chief Executive Officer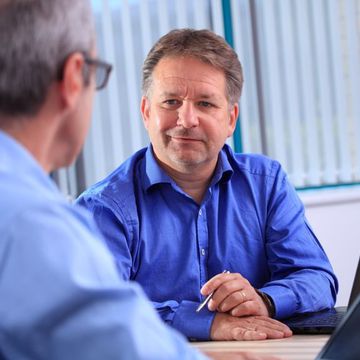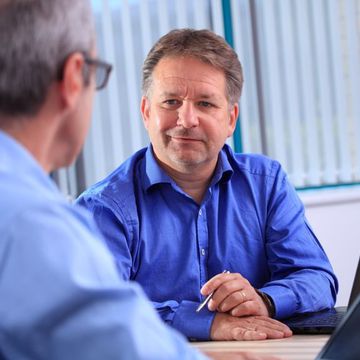 Jon Tilbury
Chief Innovation Officer
Jon is responsible for ensuring innovation and reliability in Preservica's Digital Preservation technology. After graduating from Oxford University, Jon has over 30 years' experience in the IT industry working in development, design, managerial and leadership roles. Starting on the original Digital Preservation research projects, Jon has been a key part of the evolution of this sector and has overseen the creation of Preservica's platform as a product before founding Preservica as an independent business. Jon brings a passion for establishing Digital Preservation as a ubiquitous technology embedded into daily life. Outside Preservica, Jon is a keen photographer, cyclist and traveller.
Jon Tilbury
Chief Innovation Officer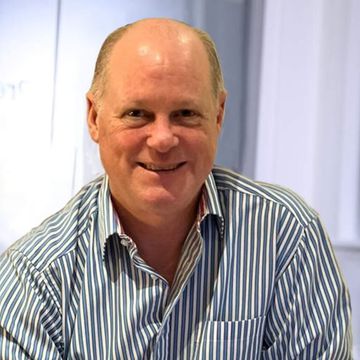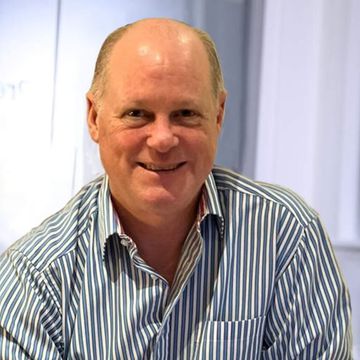 Ian Stephens
Chief Financial Officer
Ian is a chartered accountant with extensive experience in international technology private equity and venture capital backed company businesses. Ian has a diversified and specialist knowledge of engineering and commercial software systems and solutions, eCommerce platforms, 24/7 infrastructure hosting and cyber security companies. Ian has also closed several buy and build and trade sale M&A activities as well as funding rounds. Ian studied at the University of Cape Town and is a fellow member of the Institute of Chartered Accountants England and Wales.
Ian Stephens
Chief Financial Officer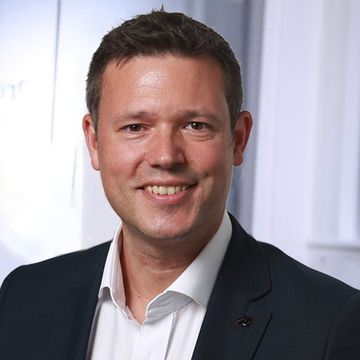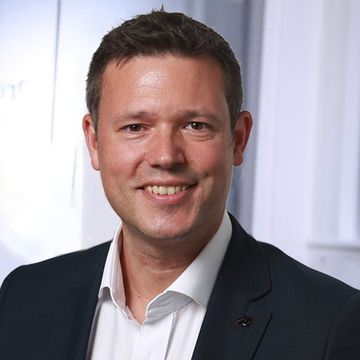 Stuart Reed
Chief Product Officer
Joining as CPO in 2022, Stuart leads the product vision, strategy and execution, ensuring Preservica continues to lead the market and deliver outstanding value to its customers. He brings over 20 years of product management and strategy experience. Prior to joining Preservica, Stuart has held numerous product-related positions for organizations including Sony, Symantec, NTT, and most recently as a managing director at Kroll, responsible for the global product strategy and management function within their cybersecurity business. With two young children and a springer spaniel, in his spare time can usually be found outdoors with them – rain or shine!
Stuart Reed
Chief Product Officer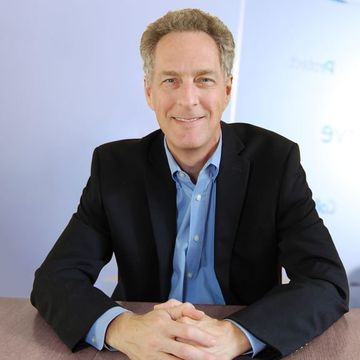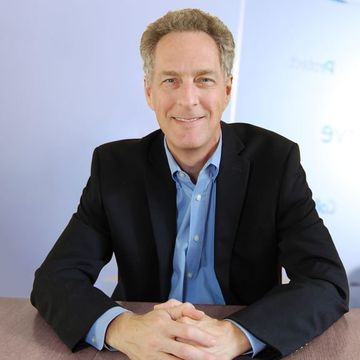 Phil Beckman
Chief Technology Officer
Phil works closely with our customers, partners and engineering teams to accelerate and deliver Preservica's product and technology strategy. Phil is a seasoned technology leader and one of the original architects behind OpenText's flagship product Content Server. He was an early pioneer in cloud-based document management during his time at SpringCM (now part of DocuSign), and was previously Vice President of R&D at SilkRoad, and is President and founder of Sapphire Point Technical Consulting.
Phil Beckman
Chief Technology Officer
Peter Anderton
VP Product Management
Peter ensures that we drive Preservica's products forward, meeting the expectations of our users and the needs of the market. He has achieved the status of a Chartered Marketer and as a Chartered IT professional and sees himself as bridging between the voice of the Customer and the IT Engineering. He lives in Oxford with his family and dog, none of whom will join him on his annual Mountain Marathon competitions.
Peter Anderton
VP Product Management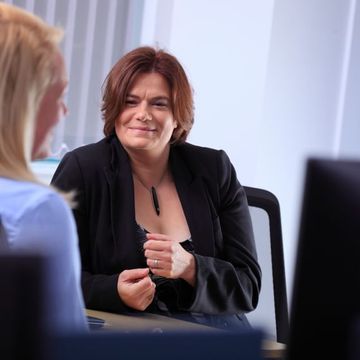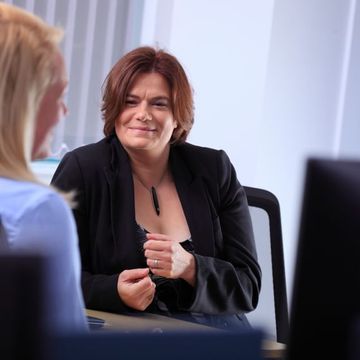 Maïté Braud
Operations Director
As Operations Director, Maïté is responsible for all aspects of interaction with Preservica customers, including Service Desk, Cloud Operations, Training department and delivery for on-premise customers. Maïté brings over a decade of experience having worked as a software engineer before moving into project management, thus providing her with an in-depth knowledge of the Preservica product and positioning Maïté is an expert in long-term Digital Preservation. As the Chair of the Berkshire Volleyball Association she can often be found on a Volleyball court!
Maïté Braud
Operations Director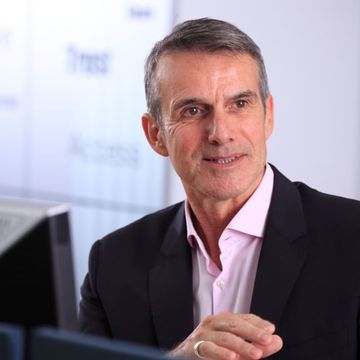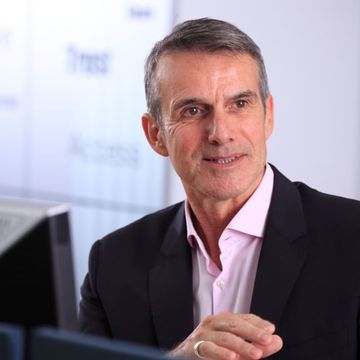 Michael Hope
VP Global Marketing Strategy
Michael is responsible for Preservica's overall corporate, brand and product marketing strategy. He brings over 25 years' of experience in international technology marketing working with large and small companies to accelerate growth, including senior roles at IBM and Orange Business Services. Michael is passionate about aligning with customers, partners and industry associations to build product solutions that deliver real value. Outside of Preservica Michael enjoys martial arts and mountain biking.
Michael Hope
VP Global Marketing Strategy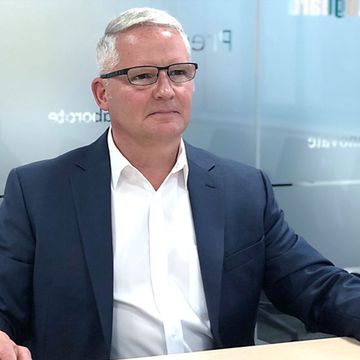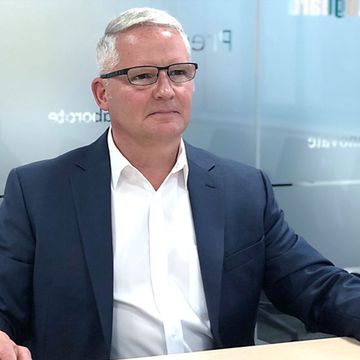 Paul Stark
VP Sales North America
Paul is responsible for mapping out and scaling Preservica's growth in North America. He brings over 25 years of sales and sales management experience, delivering innovative solutions to some of the largest, most complex organizations in the world. Paul's background includes Content Services, Artificial Intelligence, Natural Language Processing and Cognitive Search. He lives on Boston's North Shore, where he is an avid boater, skier and golfer.
Paul Stark
VP Sales North America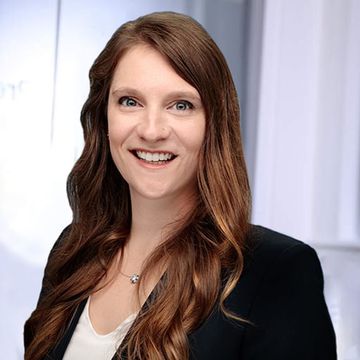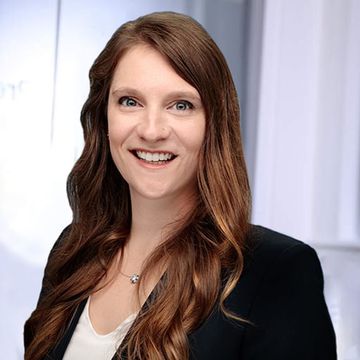 Alaine Behler
VP Marketing North America
Alaine joined the team in 2021 with the aim to grow Preservica in North America. She brings more than a decade of technology marketing experience that includes; brand strategy, field marketing and partner marketing. She has worked for international technology companies such as iText Software and Axis Communications. When not working, you can find her outside with her family.
Alaine Behler
VP Marketing North America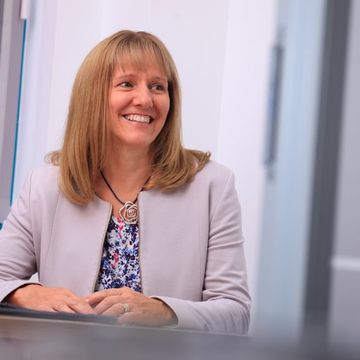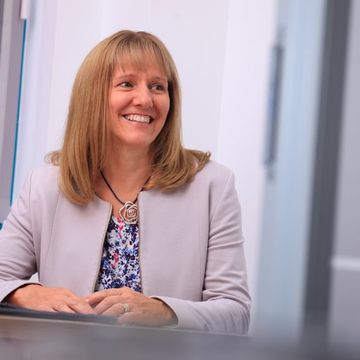 Moira Edwards
VP Channel & Alliances
Moira joined Preservica in March 2017 and leads the expansion of the business through channel and alliance partners. She brings a wealth of experience in creating and sustaining successful business partnerships that repeatedly deliver value for both customers and business partners. Moira's experience spans sales and channel leadership roles at SAP, OpenText, TIBCO, FileNet and Oracle. Outside of Preservica Moira is a strong believer in providing the Scouting experience to all children and young adults, and proactively supports the needs of a local Scouts organization as Chairman of the Scout Executive Committee.
Moira Edwards
VP Channel & Alliances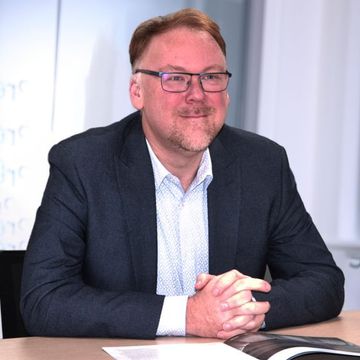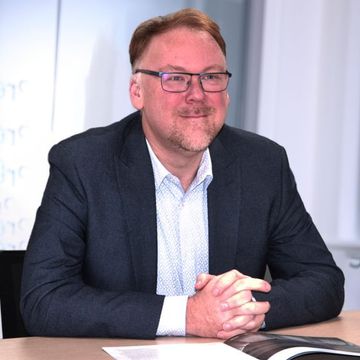 Steve Crawford
Customer Success Manager
Steve joined Preservica in early 2017 to lead the Support team and now holds the position of Customer Success Manager with responsibility for Preservica's Support function, training department, on-boarding and Project delivery. With over twenty years' experience in leading application support teams with global reach in a variety of industry sectors Steve has in-depth knowledge of the support life-cycle and its potential to delight customers. Outside of Preservica Steve is a devoted servant of a young daughter and excels at making excuses for his local football team.
Steve Crawford
Customer Success Manager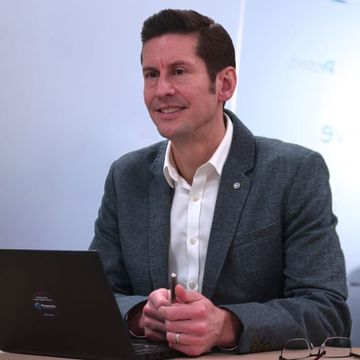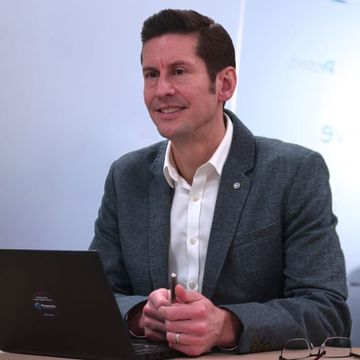 Gareth Aitken
VP Commercial Strategy
Gareth leads the identification and implementation of commercial strategies and future market opportunities for delivering high-performance growth. With over 20 years' commercial and technical experience in the global IT sector, he brings a breadth of proficiency in product marketing, product management and software engineering. Gareth is passionate about understanding and solving the varied challenges of businesses around the world, with proven success working with customers from China to North America. In his spare time, he is a keen cyclist and runner.
Gareth Aitken
VP Commercial Strategy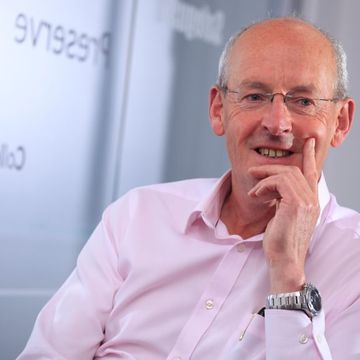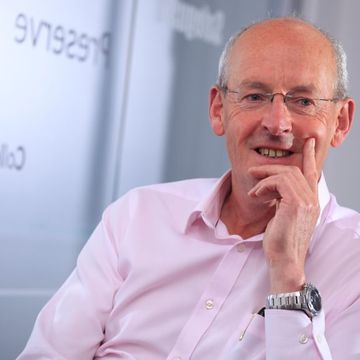 Steve Curl
Non-Executive Director
Steve is an experienced chairman of private equity backed businesses. As Chairman he has overseen the strategic development and good governance of eight technology based businesses since 2006. He was Executive Chairman of Viking Moorings, Deal of the Year at the British Private Equity Awards in 2009. His prior executive experience was as CEO of a UK/​Canadian software company, COO in the management buyout team of a major oil field services business, and as SVP of a NASDAQ quoted software company. Steve lives in the English Lake District, is passionate about mountain adventures and is chair of the National Parks Partnerships LLP.
Steve Curl
Non-Executive Director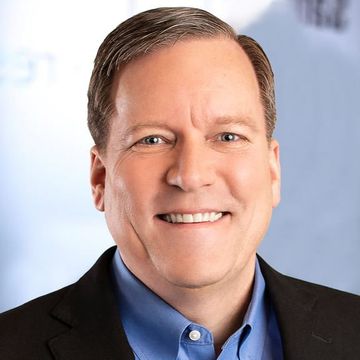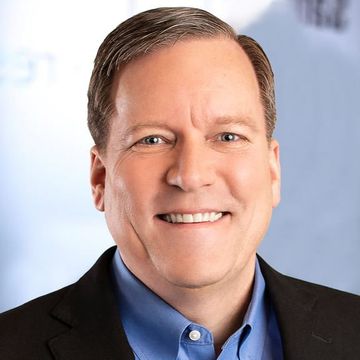 Ken Surdan
Non-Executive Director
Ken is an accomplished executive with extensive technology and product development experience in both SaaS and other business vertical markets. With over 20 years of C‑level technology and product leadership, he has extensive experience in building outstanding product teams that build market leading products in multiple high growth markets. His previous roles include Chief Product Officer for Diligent Corporation, Endurance, SaaS leader and Constant Contact. Ken received his BS degree from Boston University and an MBA from Babson College. He is based in Boston Massachusetts.
Ken Surdan
Non-Executive Director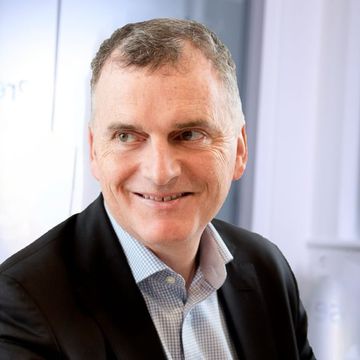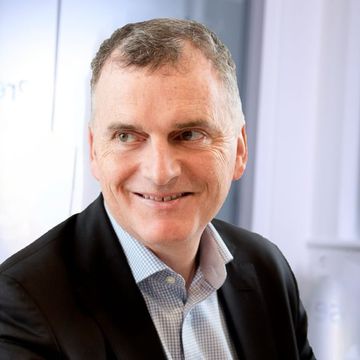 Matt Mead
Non-Executive Director Partner, Mobeus Equity Partners
Matt is an experienced growth and venture investor with a strong track record in investing in and developing software and digital businesses. Matt's previous Board appointments include Featurespace, Vistorm, Datanomic and Metastorm. Matt is a Venture Partner at Mobeus Equity Partners LLP. He was previously Chief Investment Officer at both Mercia Asset Management PLC and NESTA and a Partner at 3i PLC.
Matt Mead
Non-Executive Director Partner, Mobeus Equity Partners