Modernize preservation & access to government records
Upload, preserve, organize and provide secure access to records — all from one easy-to-use application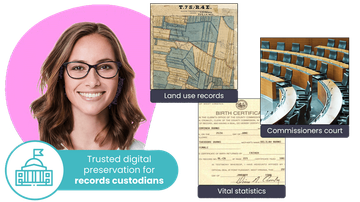 Drive efficiency
Replace legacy systems and microfilm and paper processes with modern digital workflows
Streamline requests
Quickly respond to public records requests with advanced search and always readable records
Provide self-service
Enable departments and citizens to quickly and securely find the records they need
Ensure long-term access

Automatically maintain records in recommended long-term formats aligned to your policy
Ready-made for government teams
Preservica for Local Government comes with pre-configured templates for a wide range of government records workflows. Watch our Court records example.
Digital workflows for all your long-term and permanent government records
Modernize preservation & access to Court, Boards, Historical, Vitals, Land .…and more.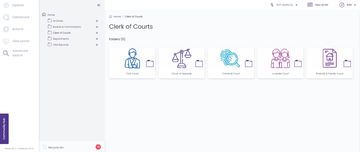 Quickly assemble Court records for new or re-opened cases
Enable Court departments to securely self-serve the records they need
Easily upload and organize digitized records by Court departments
Automatically preserve to ensure long-term access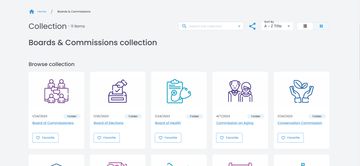 Easily publish records of your Boards

&

Commissions
Invite Boards to quickly submit public proceedings, minutes and resolutions

Publish to your own easy-to-brand Citizen portal with a single click

Ensure public records are automatically preserved for permanent access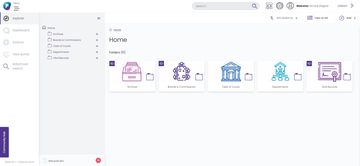 Securely preserve permanent Land and Vital records
Replace outdated microfilming and paper processes

Ensure continuity with "safe & separate" preservation in the cloud

Quickly upload and organize with ready-made templates

Automatically maintain records in always readable formats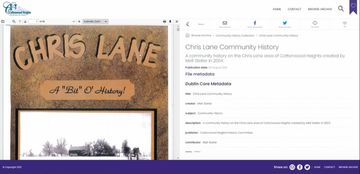 Enrich engagement with your local community
Easily upload, organize and invite contribution of historical materials

Quickly publish to your own easy-to-brand public portal

Respond to records requests in minutes rather than days

Automatically preserve for future generations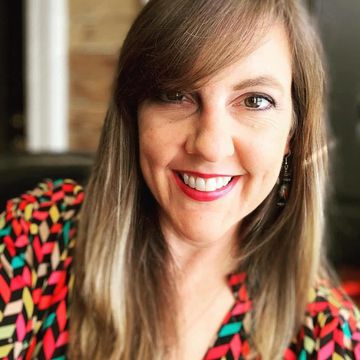 "I never thought I would say this about digital preservation, but Preservica Starter is fun! It's easy to use and has great features that I enjoy working with to upload, organize and enrich our historic county government records, as well as historical videos and special collections."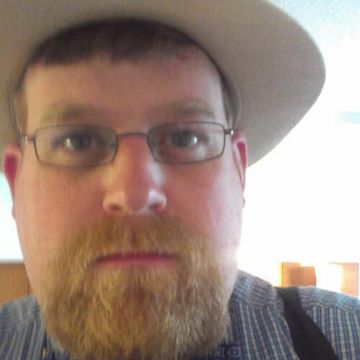 "I now have an automated & secure way to invite departmental record coordinators to submit reports, minutes, charts & evidence of departmental activity ensuring they are properly preserved for the long-term."
Brad Houston, Records Officer, City of Milwaukee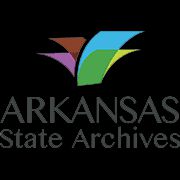 "We heard from other states how Preservica had greatly accelerated their records intake process, taking it from days to a matter of minutes. We want our records preserved and accessible, but we also want a workflow that is easy to adopt."
Mary Dunn, Archival Manager for Technology and Access, Arkansas State Archives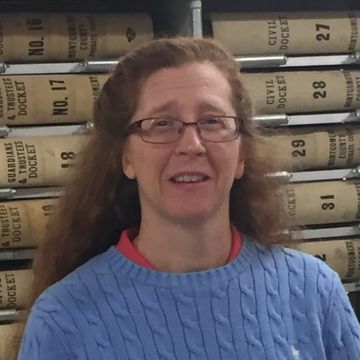 "We've significantly cut the time needed to handle Probate records requests. Previously we had to share files over 4 or more emails - now I can simply upload and share through the online portal. It's that easy."
Tina Ratcliff, Records Manager, Montgomery County
A family of solutions for all your preservation

&

archiving needs
Start for free. Grow and expand with your needs. Make digital preservation a seamless part of your Microsoft 365 records lifecycle
Trusted by federal, state and local leaders
The growing community of government organizations using Preservica to meet recordkeeping mandates around the world includes 26 US state archives as well as many city, county, state, provincial and national agencies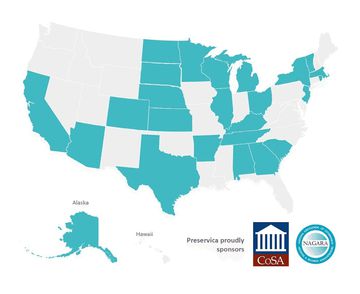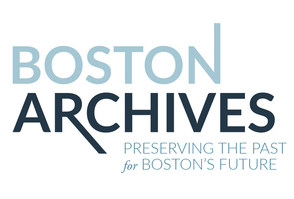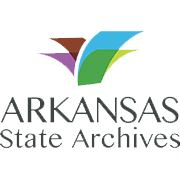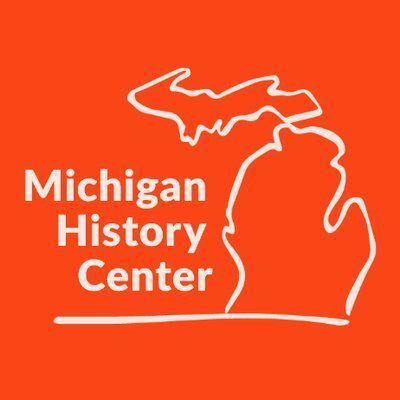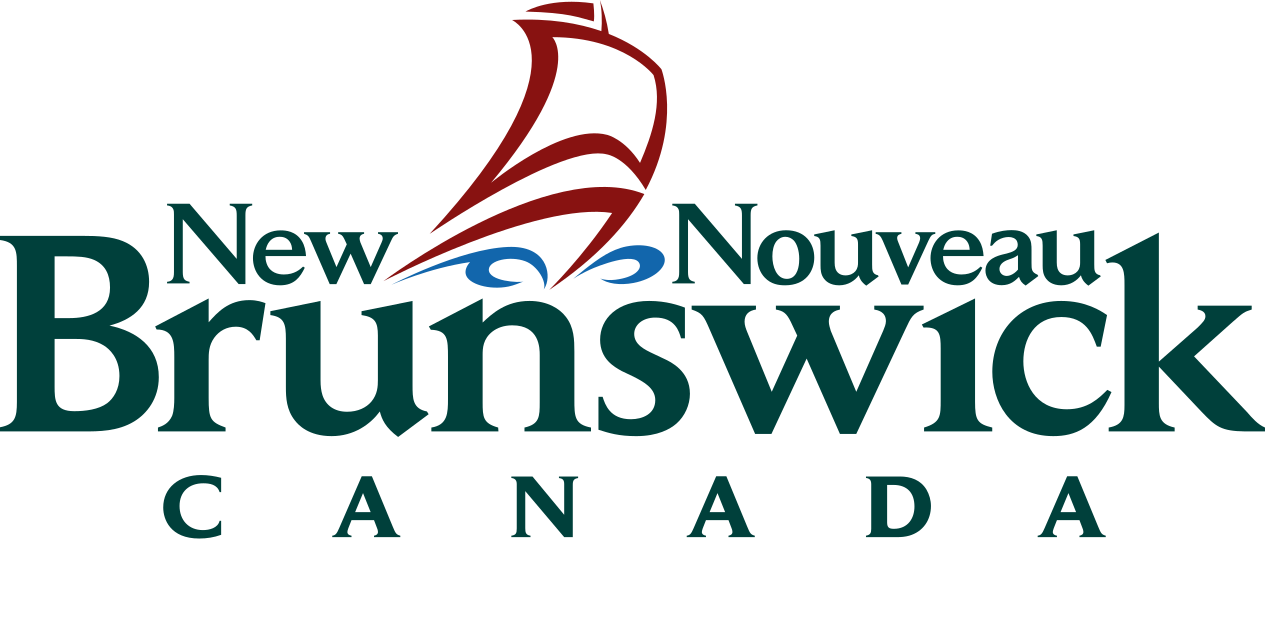 Start preserving your digital records today
Get our Starter edition for free — forever. No credit cards or downloads needed

Long-term security by design
Preservica has been certified for the very highest levels of security, reliability and performance for government workloads as an AWS Government Competency and Microsoft Azure partner.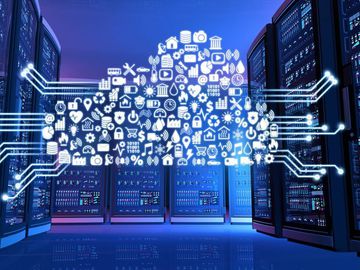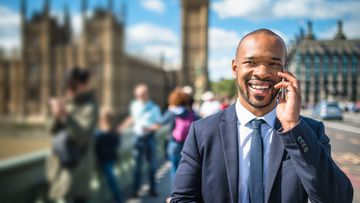 UK Government
See how Preservica is helping UK government meet obligations for long-term records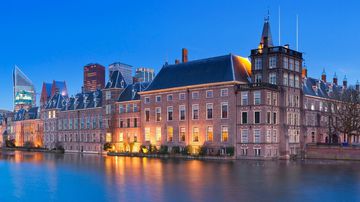 Dutch Government
Learn how government institutions in the Netherlands are preserving public records