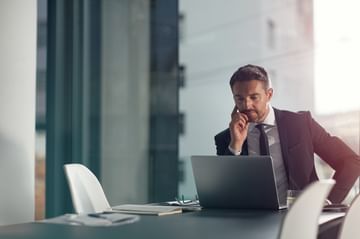 Meet regulations with secure immediate access to critical long-term assets
Trusted, secure active digital preservation for financial services
Leverage your information advantage
The financial services sector is the most highly regulated and competitive on the planet.
To thrive in this environment financial services organizations across the board, from retail and investment banking to insurance and pensions, are gaining an advantage by protecting and leveraging critical long-term information assets.
Ensuring long-term digital information is immediately accessible, trustworthy and available over decades is enabling financial services organizations to innovate and outsmart the competition, sustain long-term customer relationships, build brand reputation and value, provide evidence in legal disputes, and meet increasingly stringent privacy and FINRA, FCA, PRA and EU regulations, including MiFID II and GDPR.
Changing the way financial services protect and access long-term digital information
Ensuring accessibility and authenticity of digital information over successive technology cycles and custodians requires a different approach to traditional backup, archiving, storage and content management.
Preservica's active preservation platform is designed from the ground-up to tackle the unique challenges of protecting digital information over decades. This means ensuring information is securely stored, immediately accessible, trustworthy, and automatically transformed into formats that can be read and used by future applications.
It's a solution that has already been adopted by leading corporations across highly regulated sectors including HSBC, the World Bank and major central monetary authorities.
"We needed a system that could help us govern information over the long-term, and also integrate with our existing systems in order to give us a single, cohesive view of our most important information assets"
HSBC Testimonial
A vast array of critical information: from 10 years to 75 years to permanent.
Core business information
Records of corporate governance, contracts and agreements, HR and employee records, and unique brand and marketing assets
Sector specific
Master policies (25 years) and pension & beneficiary files in insurance (75 years or more)
Information re-use
Economic research and analysis data (permanent)
The complexity and volume of long-term digital information assets will rise as digital transformation, application retirement and paper to digital initiatives gather momentum.
Report
Benchmark: The governance of long term digital information
In 2017 new research from the Information Governance Initiative (IGI), revealed that 83% of organizations aim to realize direct business value from their long-term digital information, across such areas as market analysis, product innovation, and customer service, but only a minority (16%) have a viable approach for proper governance and preservation.
Get the report
Reasons to act now…
Forward thinking financial services organizations are already taking action to protect long-term digital information assets from technology obsolescence. The benefits of acting now:
Eliminate hidden and accumulated risk: digital information stored for the last 10+ years might already be compromised or held in obsolete unreadable formats
Remove the susceptibility of information on shared network drives and SharePoint to loss, deletion and tampering (malicious or accidental)
Reduce cost and performance burden on operational and line-of-business applications by transferring long-term and official records to Preservica
Accelerate application retirement programs – by providing a safe home for the critical long-term information they contain
Avoid the high-risk ​"big-bang" approach of waiting to the next system migration — when the context and value of information may be unclear
The volume and diversity of digital information continues to increase exponentially — this requires an at scale solution for ensuring vital long-term records can be found, used and trusted when required