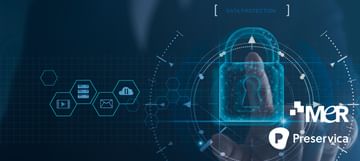 MER Conference 2022 Digital Preservation resources
Thank you for joining us at MER! We've put together a range of useful digital preservation resources and downloads for you to read and share with colleagues and stakeholders.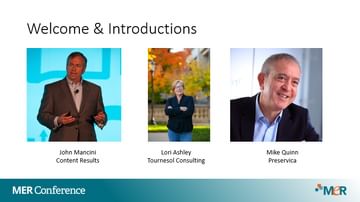 Pump Up Your Records Preservation in M

365
Download the slides from this MER Conference session demonstrating how digital preservation technology can be seamlessly integrated to deliver protection and futureproofing in ways transparent to records producers but compliant with information governance and retention policies.
Download here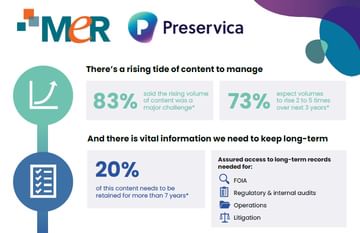 Digital Preservation in Microsoft
365
There's a rising tide of content to manage and there is vital information we need to keep long-term. Learn how Microsoft 365 is core to both the governance problem and its potential solution.
Download here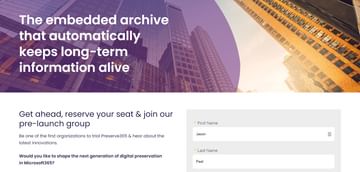 Join the Preserve
365

early access group

Join the discussion – digital preservation in Microsoft 365. Join the group to be one of the first organizations to trial Preserve365 & hear about the latest innovations.

Learn more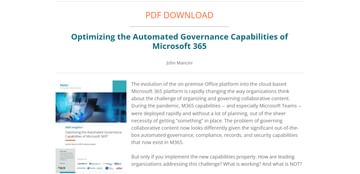 Optimizing the Automated Governance Capabilities of Microsoft

365
The problem of governing collaborative content now looks differently given the significant out-of-the-box automated governance, compliance, records, and security capabilities that now exist in M365. How are leading organizations addressing this challenge? What is working? And what is NOT?
Learn more