Press release
Moore Theological College partners with Preservica for sustainable preservation of digital resources
Australian seminary, Moore Theological College has chosen Preservica's cloud-hosted active digital preservation software to ensure its extensive collection of digital materials and training resources are accessible and sustainably preserved over the long-term.
Based in Newtown, Sydney, the College has been providing in-depth theological training to prepare men and women for Christian ministry and mission since 1856. The College's vision is evangelical and international — training students in a wide range of church and cultural contexts who go out to serve in over 100 locations, throughout world.
Much of the teaching material for the Theological College doesn't go out of date: audio recordings dating back to the 1970s are still used to support teaching today for example. So it is essential that the College can continue to ensure that valuable digital resources are available to both students and the general public over decades.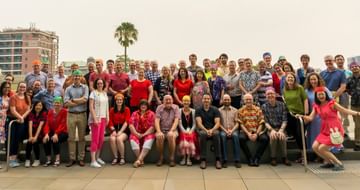 Sustainable digital preservation
Moore Theological College had more than eight different platforms to store, manage and provide access to digital materials.
In particular, most of the College's 1TB of AV and other digital content were stored in an open source legacy system that required substantial maintenance from a single member of staff, who if they left would make servicing the system extremely difficult. Some AV material was also hosted on a well-known streaming platform which if shutdown or storage policy changed would render the resource inaccessible.
This prompted the team to look for a more sustainable solution that would be fully maintained externally from the College, enable consolidation of systems, and free up staff time to focus on more value-add activities such as better curation and access to the digital resources.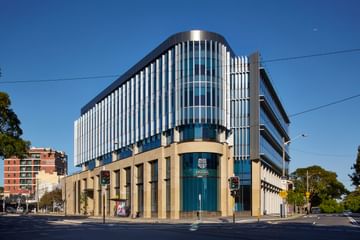 Choice of Preservica
Preservica's cloud-hosted software will enable the College to consolidate their content storage systems into a single easy-to-use platform that will ensure digital collections are fully preserved and available online for decades into the future.
With Preservica the College will also be able to broaden the accessibility of the collections. The legacy software used on-premise servers which meant the system was only supported during office hours – with a cloud-based system materials will be readily available online 24/7.
The project's initial focus will be transferring digital files out of the legacy open source system into Preservica – a process eased by the solution's out-of-the-box workflows. This is also key when dealing with digitized versions of AV materials including valuable recordings of former College Principals and Faculty members.
William Hood, Manager of Library and Information Services at Moore College, comments

"With Preservica's out-of-the box cloud-based system, the College will be able to transfer files from existing legacy systems from day one rather than spreading the collections across a multitude of disparate platforms. This enables the unique items in the College's digital collections to be centrally located, actively preserved and securely accessible online from anywhere."
Mike Quinn, CEO of Preservica, commented
"With a long and important history, the Moore College archive is of significant cultural and historical importance both in Australia and internationally. The Preservica team is proud to support and safeguard the College's digital collections and welcome them to the growing community of institutions using Preservica across Australia and the world."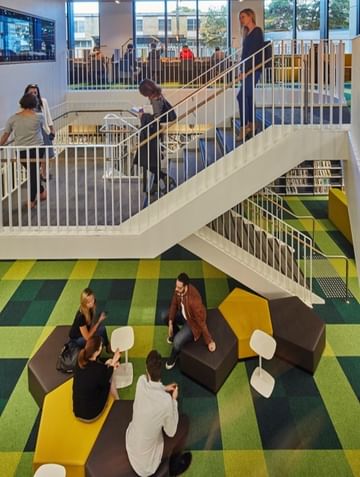 About Moore Theological College
Since 1856, Moore College has been providing in-depth theological training in order to prepare men and women for Christian ministry and mission. It is based in Newtown, Sydney. Moore College's vision is evangelical and international, training gospel workers in multiple denominations and various locations.
The College's role is expanding. There are enormous opportunities for outreach, church planting and fresh theological course development in new and emerging nations. Students come to study from a wide range of church and cultural contexts, for enrolment in diploma, graduate and postgraduate courses. In turn, graduates serve in over 100 locations, throughout Australia, South-East Asia, China, Africa, Europe and South America.
Visit: https://​moore​.edu​.au Twitter: @MooreCollege
About Preservica
Preservica is changing the way organisations around the world protect and future-proof critical long-term digital information. Available in the cloud (SaaS) or on-premise, our award-winning active digital preservation software has been designed from the ground-up to tackle the unique challenges of ensuring digital information remains accessible and trustworthy over decades.
It's a proven solution that's trusted by business, archives, libraries, museums and government organizations around the world — including the UK National Archives, Dutch Nationaal Archief, Erfgoed Leiden, Texas State Library and Archives, MoMA, Dartmouth College and HSBC — to name a few.
Visit: www​.pre​ser​vi​ca​.com Twitter: @Preservica
Contact:
In the US and Canada: For further information, please contact: Maria Doyle, maria@​doylestratcomm.​com, or call: +1 – 781-964‑3536
In the UK: For further information, please contact: Edward Clark, eclark@​thecommsco.​com, or mobile: 07983 507659