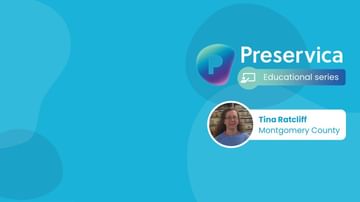 Blog
How to fill a research request: Probate Estate Case Files
Welcome to the ​
"

How we do it" Video Series

If you are a Clerk, Records Manager or Archivist for City or County Government, our practical ​"How we do it" videos are for you! We have compiled a series of videos, from users in City and County Government to share how they quickly and easily perform common electronic records preservation and access tasks with Preservica' s solutions.
How to fill a research request: Probate Estate Case Files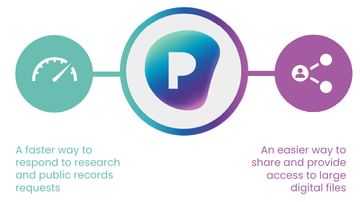 In this next installment of the ​"How we do it" Educational Series, Preservica user Tina Ratcliff from Montgomery County shares with us how she fulfills research requests for Probate Estate Case Files using Perservica Starter, our Free up to 5GB solution.
Tina shares her process for preserving and sharing these traditionally large and complex files, and the ease of sharing with her public portal, instead of the bulky solutions she has used in the past. Her solution provides a better user experience for the requester and the public staff. Watch her video below to learn how to do this yourself. If you want a downloadable guide, we have one available in the Community Hub- sign in to see more!