eRecords Day Webinar Government information ecosystems are complex and dynamic while recordkeeping obligations are long-standing and robust. Public sector institutions at all levels increasingly rely on electronically stored information created in dozens of applications and managed in hundreds of file formats to deliver services and provide access to government records. But digital information is more fragile than its analog counterparts and subject to ever changing technology environments. This reality can put the authenticity and usability of long-term (
10
+ year retention) and permanent electronic records at risk.
October 10th 2022
12:00 PM EST | 9:00 AM PST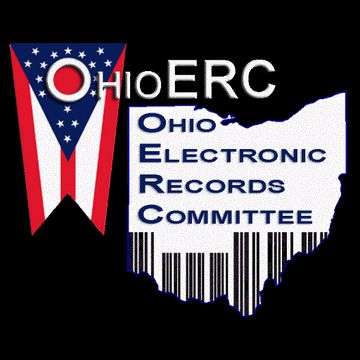 Ohio Electronic Records Committee's Electronic Records Day Webinar
Here Today Gone Tomorrow
Government information ecosystems are complex and dynamic while recordkeeping obligations are long-standing and robust. Public sector institutions at all levels increasingly rely on electronically stored information created in dozens of applications and managed in hundreds of file formats to deliver services and provide access to government records. But digital information is more fragile than its analog counterparts and subject to ever changing technology environments. This reality can put the authenticity and usability of long-term (10+ year retention) and permanent electronic records at risk.
This presentation sponsored by the Ohio Electronic Records Committee will compare and contrast document management systems and digital preservation systems. The major workflows used to future-proof permanent and long-term electronic records and their essential metadata will be described. A Records and Archives Management case study from Greene County will be shared to bring to light essential differences between document management and preservation systems.
Speakers:
Lori Ashley, Tournesol Consulting, LLC
Want to learn more about the webinar? Contact us via the form below.