Webinars
Practical Digital Preservation Training for Public Sector
&

Government
27 Apr 2022 | 5:30 PM GMT+1 | 6:30 PM GMT+2 | 12:30 PM EDT | 9:30 AM PDT | 2:30 AM GMT+10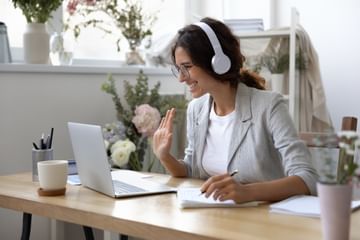 Practical Digital Preservation Training Designed for Government Records Managers
&

Archivists

The digital age has fundamentally changed the way that information is created, used and managed within the public sector. Think of the millions of government records now being born-digital or transformed into electronic formats daily — making traditional paper and microfilm preservation methods increasingly obsolete.

It begs the question — ​"How can my organization ensure future access to our permanent public records?"


Join fellow Records Managers and Archivists in City and County Government along with Preservica's digital preservation experts as we explore digital preservation through the lens of Government/​Public sector. In this FREE training workshop, we'll cover practical steps you can start taking right away to mitigate and protect your electronic records by integrating digital preservation technology (using Preservica Starter edition: free-forever 5GB) and good practices into your enterprise infrastructure.

In this workshop you will learn how to:
Easily create your first digital preservation collection with simple drag and drop
Quickly deal with your backlog by uploading metadata and digital files in bulk
Showcase your archive with your own public access portal
Make it easy for others to contribute to your digital archive
Plus, learn how to achieve your Active Digitial Preservation Certification through the workshop.