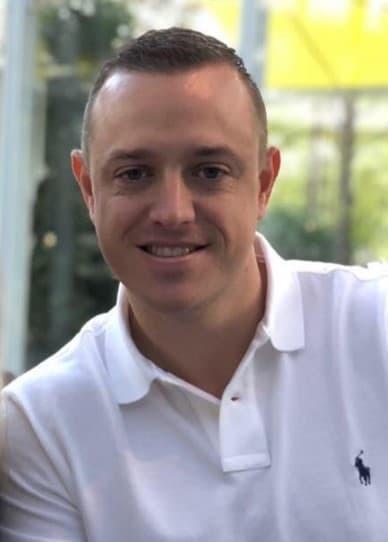 by David Portman
Be More, Achieve More: keeping TfL's archives on track
We recently spoke to Zoe Fullard, Archives Cataloguer for TfL, to learn more about how the Corporate Archives team is working with Preservica to increase the scope, availability and capability of TfL's archives, allowing them to achieve more.
Transport for London (TfL) is the local government organisation responsible for all public transport throughout London, from rail, roads and river, to buses and cable cars. But its history goes back quite a bit further than the introduction of the first trams and tubes that helped Londoners get around the capital. In fact, their team of three archivists is responsible for collating and preserving collections which date back some 460 years.
We recently spoke to Zoe Fullard, Archives Cataloguer for TfL, to learn more about how the Corporate Archives team is working with Preservica to increase the scope, availability and capability of TfL's archives, allowing them to be more productive and achieve more.

TfL started using Preservica's cloud-based active digital preservation platform in 2013, after a drive to collect digital items relating to London's 2012 Olympic Games from the organisation's 27,000+ staff lead to a new digital collection exceeding 1TB of data. Prior to this, TfL did not have a digital preservation solution in place, meaning their digital files were predominantly uncatalogued and accessing digital information was often complicated. Since then, Zoe and the team have ingested over 1.5TB of data in to Preservica and have plans to increase its capacity significantly.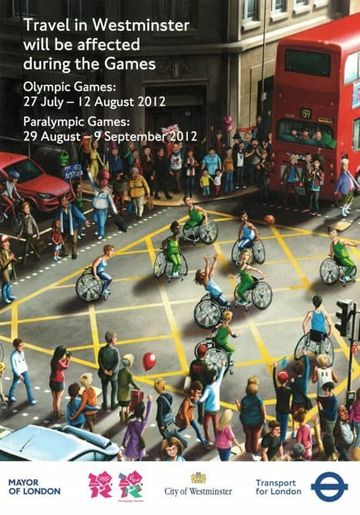 Preserving the power of the personal
Speaking of its rapidly expanding collection, Zoe said: "Our archives date back as far back as 1556 and are still added to on a weekly basis. Their historical nature means that they don't just tell the history of TfL and its predecessors, but the history of London as a whole. This is one of the reasons why having a trustworthy and effective digital preservation solution is so important to TfL."

Alongside corporate items such as annual reports and accounts, the collections also contain engineering and architectural plans for the buses, trains and stations every Londoner is now familiar with. The archives house planning records for public transport during some significant events in London's history, including Elizabeth II's coronation, Charles and Diana's wedding, and Churchill's State Funeral.

The collections also preserve many Londoners' personal stories: some of the highlights include the history of women in the workforce, the use of underground stations as air raid shelters during WW2, and the rise in overseas workers.
TfL's archives tell the history of the organisation's workers through a digitised staff magazine dating back to 1914, all of which are stored in Preservica's Cloud platform. "Thanks to Preservica's OCR functionality, we are able to do key word searches of our staff magazine and other archives to quickly find specific names and projects in our records.
"Prior to adopting Preservica, our small team were required to go from one external hard drive to another, manually searching each individual PDF. Now, with one search, Preservica's metadata capabilities allow us to find every single relevant entry in seconds, saving us innumerable hours which we can now spend on more fulfilling tasks and focusing on day-to-day curation and management of our digital collection."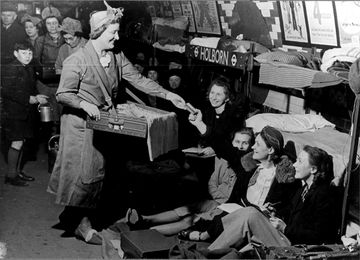 A trusted platform developed with the community
When finding the right solution to digitally preserve TfL's archives, Zoe told us that one of the most important factors was finding a solution they could trust. "There will always be a human element to digital preservation. While anything that automates the archiving process is very welcome, you need to be able to trust that what you're doing is scalable, sustainable, and the right thing for the business.

"This is why Preservica's in-built file format migration functions are so important to us" Zoe is particularly reassured in how Preservica backs up content in multiple locations, and that collections are only migrated when there is no risk of file corruption. Coupling this with an enthusiastic user community, "Preservica have proven we can trust them with our valuable digital content."

Speaking of the importance of Preservica's platform remaining up to date, Zoe discussed how TfL has been impressed with Preservica's constant updates and responsiveness to user feedback. "While we are professional archivists, we may not necessarily be experts in IT. Preservica's platform is refreshingly easy to use, and when we have needed to contact them for help, we have always found their support team to be very quick and friendly in resolving queries.

"We've also been really impressed by their annual User Group meeting. The Preservica team clearly care about what users have to say and are proactive in making the changes people suggest. The active community in Preservica's User Portal is also a fantastic way to get a greater insight into making the most of Preservica's platform as well as understanding industry trends and new product innovation."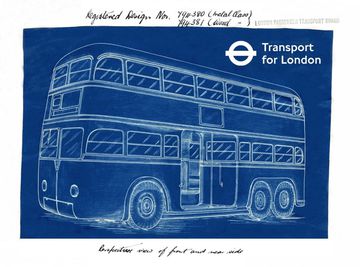 Tackling legal challenges with digital preservation
Being a government organisation, TfL are required to ensure its archives are accessible to employees and the general public. As the organisation is creating information increasingly in digital format, the Preservica platform lifts this burden making responding to requests for information much simpler and more efficient."With over 27,000 employees, the items we archive are regularly used by departments throughout TfL, such as our legal, Freedom of Information and PR teams. As we are legally required to provide access to our records to all British citizens, we also have many external requests from authors, TV production companies, genealogists and students."

The TfL archives are home to millions of digital assets. "The amount of digitised and born-digital content continues to grow significantly. For example, in one morning our digitisation supplier delivered 11TB worth of AV files converted from important VHS tapes from our collections. Similarly, we collected over 1TB of data relating to the 2012 Olympic Games from our staff in a period of only two weeks."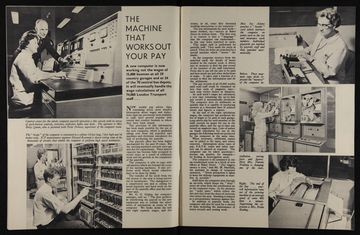 The archive team have demonstrated Preservica at internal events and to departments wanting to know more about the functionality of the system. According to Zoe, using Preservica's accessible and reliable platform will allow TfL employees to fulfil many legal requirements surrounding data storage, enabling them to achieve more than before: "Many of TfL's departments are legally required to store certain documents for decades and ensure that any Freedom of Information requests are honoured within a legally mandated 20-day period. As the system is based on the Open Archival Information System (OAIS) Reference Model, we can trust Preservica to store our records safely and ensure file formats remain up to date and easily accessible."
2020 Vision: Looking ahead for the TfL Archives
So, what's down the line for the TfL Archive? According to Zoe, TfL still have a long way to go to make the most of what Preservica has to offer and elevate the archive to its full potential. "As our collections continue to grow, and we work to eliminate our legacy material, we plan to digitally preserve a lot more content. We're also looking at piloting some projects which will put us on the road to providing public access to records through a TfL branded out-of-the-box secure access and discovery portal."