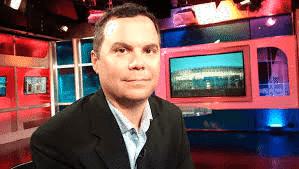 by Sylvain Bélanger
Library and Archives Canada's journey of discovery: modernising our digital preservation infrastructure using Preservica
Sylvain Bélanger from Library and Archives Canada discusses operating at scale, the challenges of preserving high volume born-digital content & giving Canadians greater access to Canada's continuing memory.
On World Digital Preservation Day 2018, Sylvain Bélanger, Director General of Digital Operations and Preservation at Library and Archives Canada (LAC) discusses operating at scale, the challenges of preserving high volume born-digital content, and giving Canadians greater access to Canada's continuing memory.

World Digital Preservation Day is a great opportunity to celebrate the work of digital specialists globally, as well as the transformation of the technology driving digital preservation in the many new projects that have launched since this time last year. For LAC, World Digital Preservation Day 2018 is unique as we're celebrating the beginning of a programme to modernise our digital preservation infrastructure so that we can better preserve and protect the millions of records we receive every year.
Multiple streams, and a multitude of digital holdings
Library and Archives Canada has one of the most complex collections of documentary heritage in the world. The institution has a combined mandate for libraries and archives as a result of a merger of Canada's national library and public archives in 2004. LAC is responsible for the acquisition, long-term preservation and enduring access to a wide variety of heritage content. This content includes the nation's published heritage acquired through legal deposit, records of the federal government, private papers of historically significant Canadians, and the Government of Canada Web Archive.
The responsibility to preserve Canada's heritage is entrenched in Canadian legislation, giving the Librarian and Archivist of Canada a unique mandate to conduct whatever measures are required "to preserve and restore publications and records."
Digital has become ubiquitous throughout the published and archival collections at LAC. LAC has been acquiring digital material since the 1960's; the earliest material were data sets acquired from federal government departments. A digital collections inventory in 2016-17 revealed a treasure trove of data about the breadth and extent of LAC's digital holdings.
The digital collections at LAC comprise multiple generations of audio, video, text, photos, images, mixed media, maps, music, web content, software contained in a variety of physical media formats such as floppy disks, CDs and DVDs, USB flash drives, magnetic tape, as well as LAC servers and LTO tape.
The threats of obsolescence on these heritage collections need to be contained and the digital objects systematically stored and preserved for the long-term. The urgency to address the technology problem is made even more pressing by the accelerated volume of digital acquisitions and changes in policy direction towards born-digital content.
LAC's current digital preservation practice consists of making two copies of our digital objects which are stored on LTO tape as the preferred medium. These objects are tracked through a home-grown database management system and secured in environmentally-controlled vaults in the Gatineau Preservation Centre. There is ongoing work to migrate legacy holdings to newer media and formats and a migration lab is equipped with hardware and software to deal with legacy formats.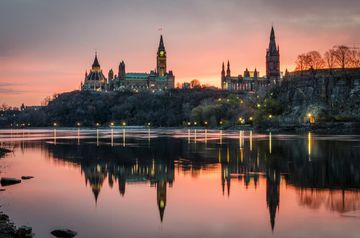 Our digital preservation vision
In November 2017, LAC launched its strategy for a digital preservation program. The end state vision identifies the implementation of a technology solution that is capable of handling 300 TBs a month, and which is able to handle this number increasing at least 30% each year. It also includes processes being as automated as possible, and all full digital preservation functions supported.
In 2018, following a government procurement process, LAC entered into a contractual agreement to use Preservica's active digital preservation software as a component of the technology solution for the long-term preservation of Canada's document heritage.
As part of the first phase of implementation, our staff are getting up to speed with the Preservica software. We are currently in the preliminary stages of installing the system to start learning and discovering its features. We will be spending the better part of a year learning more about the system capabilities, designing and configuring Preservica for LAC processes, and mapping out Preservica's features against our digital preservation business requirements.
Preservica as a technology solution represents a perfect opportunity for LAC to tackle the threats of obsolescence on our documentary heritage. Its potential to transform our core business operations and increase preservation capacity will help us make significant progress in the implementation of our strategy.
It is an exciting time to be part of this important initiative!
Sylvain