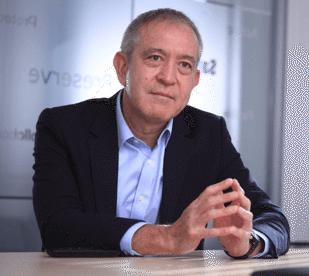 by Mike Quinn
Preservica's new Preserve
365

™ shapes the future of Active Digital Preservation in collaboration with Microsoft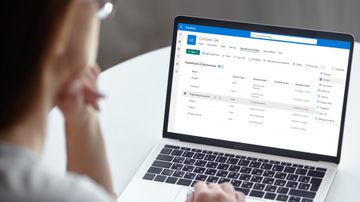 A Message from Preservica CEO, Mike Quinn
In an exciting new move for the preservation of valuable digital assets, we recently announced that Preservica has collaborated with Microsoft to introduce Preserve365™ – our advanced Active Digital Preservation™ technology that simplifies compliance by making the archiving and retrieval of high-value, long-term records an embedded part of the Microsoft 365 experience.

With over a decade of pioneering Digital Preservation expertise, Preservica continues to lead the way. Our trusted Active Digital Preservation archiving platform has empowered thousands of organizations globally, setting new standards in preserving valuable digital assets.

With the advent of Preserve365, we are changing traditional archiving practices. Customers can now effortlessly integrate their archiving and search needs by implementing a unified information governance strategy that encompasses the entire records lifecycle. This eliminates the requirement for separate vendor-specific tools, streamlining the process and maximizing efficiency for businesses.

Meeting the Growing Challenge of Protecting High-Value Content in an Era of Rapid Digital Expansion
The volume of digital content is expected to grow by 2 or 3 times over the next few years¹. With over 20% of these records having to be retained for 7 years or more, the need for automated tools to protect high-value content has never been greater.
According to a recent Preservica and MER study, 88% of organizations currently manage their massive volume of records and classification processes manually. This manual workflow is far from ideal — it's inefficient and unsustainable. Furthermore, many enterprises want to leverage information as an asset but struggle just to ensure compliance with the growing volume, velocity and variety of information.
Safeguarding digital information for long-term usability demands special attention due to its inherent fragility. As documents are retained for longer periods, the risk of content becoming unreadable grows. The increasing frequency of technology refresh cycles further amplifies this threat.

The Significance of Preserve365 and our Microsoft Integration
Preservica's collaboration with Microsoft is critical as there are more than a billion people using Windows and over 60 million Microsoft 365 subscriptions Preservica seeks to make it easy for people to archive their content wherever it is, especially in products used so broadly in the industry.

Preserve365 is changing the archiving landscape by seamlessly integrating with Microsoft experiences like SharePoint, Teams, OneDrive and Exchange, bringing convenience to businesses around the globe.

This integration offers businesses a cost-effective solution to declutter their environment while streamlining decommissioning projects. By directly migrating legacy records into Preserve365, organizations can continue to find records through a SharePoint search. This streamlined integration facilitates a seamless transition, enabling businesses to efficiently manage their records, minimizing costs in the process.

Furthermore, information managers can now balance collaboration and compliance by easily accessing archived records through the Microsoft Search experience . It's a simple yet effective way to preserve high-value information while maintaining compliance – making it a valuable investment for any organization that cares about preserving its records well into the future.

Empowering Microsoft Customers with Unmatched Archiving, Compliance, and Security Standards in the Cloud
Helping customers optimize the value of their vital content while ensuring compliance with long-term archiving, retention and security standards is essential within the Microsoft Cloud.
We at Preservica look forward to providing customized solutions to the unique requirements of Microsoft customers. The future is about empowering organizations around the world to take control of their information governance in a way that optimizes their Microsoft ecosystem.
As a trusted Microsoft partner and member of the Microsoft Content AI Partner Program, Preservica is delighted to spearhead the way forward through this collaboration. By using Preservica's expertise, Microsoft customers can identify, categorize and securely store content that requires long-term or permanent retention. This proactive approach will not only empower organizations to mitigate risks and safeguard data integrity, but it will firmly establish their dedication to long-term digital preservation for future generations to come.

Preserve365 is now in private preview. Click here to join our Preview Group.
Mike

Mike Quinn
CEO, Preservica

¹ "Optimizing the Automated Governance Capabilities of Microsoft 365" – MER, 2022