by Alaine Behler
Preserving Our Libraries' Digital Collections is Simple, Powerful, and Affordable
Explore some of the most noted operational challenges to libraries today and see how Preservica confronts these issues while leading the way in Active Digital Preservation.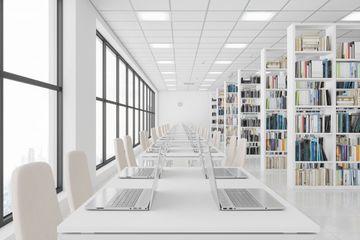 Academic libraries are in the midst of rapid, widespread changes as it shifts into the digital age. Changing user needs and rising technology demands have set the pace for the new norm: more efficient electronic resources, cost reduction methods, and cataloging support.
These institutions surely weathered the pandemic's storm, keeping communities connected even when doors were closed, but what it inevitably revealed is how preserving the world's digital memory has never been more important.
Our libraries have been a steady flame for patrons to depend on, not just throughout the pandemic, but throughout history. They continue to help meet communities' needs in new, innovative ways, and are pillars of education to help inform, support, equalize, mobilize, and unite. It's important to note however, their resiliency comes with plaguing issues and challenges for today's prized literary institutions.
Let's look at some of the most noted challenges and see how Preservica confronts these issues while leading the way in Active Digital Preservation:

7 ways digital preservation helps libraries overcome their biggest challenges
1. Funding (Cuts in Budgets)- Preservica saves you money with low cost capacity upgrades so you can grow your archive in confidence. Preservica Starter, offers a set of FREE (forever) and low-cost digital preservation solutions, making it easy and affordable to preserve, curate and share digital content online in minutes.


2. Difficulty in Sharing Technical Resources- Preservica helps transfer content from other legacy systems easily without the extra hassle of additional technical resources. It future-proofs all types of digital content against technology obsolescence, ensuring it remains accessible and trustworthy over decades to meet legal, compliance, statutory and brand value needs.


3. Inability to provide Educational Programming / Remote Learning- Preservica Community Hub enables online learning, allowing you to connect with other Starter and Preservica users to share best practices, access self-service support, build digital preservation knowledge and have your say on the future direction of Preservica solutions.


4. Underserved and Vulnerable Populations (while patrons are remote)- Preservica's built-in access portal means you can provide easy, secure and immediate internal or public access to your images, documents, AV files, website snapshots, emails and records, providing new levels of flexibility and productivity for archivists, librarians and collection managers. See how Preservica customers are creating engaging internal and public access.


5. Library Relevancy (everything is online)- Keep archives relevant in a changing world that's becoming more reliant on digital information resources. Be online, and be modern with internal communication amongst staff, customers and patrons. Become the subject matter expert and get in on the ground floor you can begin with archival context and be there when projects are getting started.


6. Confronting Structural Inequalities-Check out how NAACP Legal Defense and Education Fund (LDF) uses Preservica as their sole repository for digital records, and see why they selected Preservica for its robust preservation capabilities, granular security settings, while being equipped to handle legacy data. Preservica proved its ability to grow and scale alongside NAACP as they expanded their archives foundation, all while simplifying access to archival records such as: dockets, annual reports, discovery case files, photos/video, press releases, department files and more.

"Our history is more relevant than ever, we want to make sure the archive is a part of the conversation, adding context every day to the conversation about civil rights and racial justice."

- Ashton Wingate, Digital Archivist at the NAACP Legal Defense and Education Fund


7. Fighting Disinformation (Fake News)- As information gatekeepers, this hits library leaders especially hard in today's economic and political climate. Preservice fights disinformation through authentic information that users can control and preserve, ensuring the long-term integrity and authenticity of assets and metadata using checksums, audits trails, and controlled access.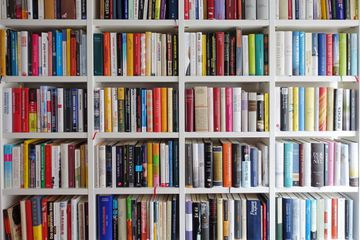 Digital Storage ≠ Digital Preservation
It's important to note – digital preservation does not equal storage. What it does is ensure files and critical content such as library guides, photos, audio, historic instruction content, presentations, and more are stored safely and remain accessible and readable over decades no matter their native format. It's future-proofing history through the sustainable digital preservation of records and materials, and safeguarding this documentation and stories from anywhere, and for anyone, around the globe.
More and more librarians are turning to Preservica to kick-start and sustain their digital preservation journey in this cultural shift toward affordable and accessible learning materials. Preservica is protecting Libraries' valuable digital content for the long-term, helping to make digital preservation a seamless, intuitive, easy-to-use application.

Why? Because digital preservation is simple, powerful, and affordable.
Simple: Preservica makes it easy to get started and accomplish content transfers in a much shorter time. It also simplifies the ability for others to contribute to digital archives, with customized links for all parties to participate and retrieve.
Powerful: t's important to have a tool that's both easy to use and provides powerful out-of-the box preservation features that maintain the integrity of the data. Preservica helps ingest and enrich Metadata making it a more powerful search tool with enhanced visibility. Using open APIs to seamlessly integrate a digital preservation platform with research repositories and discovery platforms is critical to ensuring data is preserved and accessible for the long-term.
Affordable: Preservica's software grows along with you, combining digital preservation and access into a single affordable system. offering affordable options that save you from extra hiring while making staff more efficient.
But, don't just take our word for it. Click here to see Librarians offer their thoughts.
Preservica's software future-proofs all types of digital content against technology obsolescence, ensuring it remains accessible and trustworthy over decades to meet legal, compliance, statutory and brand value needs.

Practical digital preservation training for libraries (On-Demand)
Learn from fellow librarians and Preservica experts as we explore the practical steps of building a digital archive using Preservica Starter edition (free-forever 5GB).

In this session you will learn how to:

-Easily create your first digital preservation collection with simple drag and drop
-Quickly deal with your backlog by uploading metadata and digital files in bulk
-Showcase your archive with your own public access portal
-Make it easy for others to contribute to your digital archive