Press release
Preservica to partner with the Ohio History Connection to safeguard permanent digital records
Preservica will be partnering with the Ohio History Connection to ensure the long-term protection and accessibility of important state records
For more than 50 years, the Ohio History Connection has worked with state and local government agencies to preserve the history of Ohio and its citizens. The state archives and the official memory of Ohio's government are recorded through public records, documents and images. The mission of the Ohio History Connection is to spark discovery of Ohio's stories by embracing the present, sharing the past, and transforming the future. In addition to operating the State Archives, the organization manages museums and historic sites, along with exhibits, and events.

Nearly half of all U.S. State Archives use Preservica's digital preservation solution. Ohio joins this growing community which also includes; Alabama, Arkansas, California, Georgia, Kentucky, Massachusetts, Michigan, Minnesota, North Dakota, South Carolina, Tennessee, Texas, Vermont, and Wisconsin to name a few.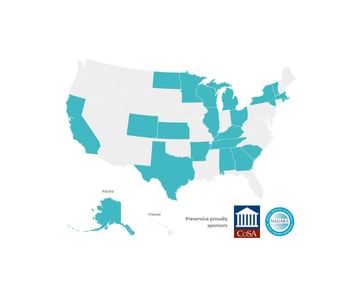 Nearly half of all US State Archives are part of the Preservica community
"We applaud the Ohio History Connection in advancing its mission to safeguard long-term state electronic records, as well as providing citizen access to the rich history of Ohio," said Mike Quinn, CEO at Preservica. ​"We are proud to partner with the Ohio History Connection and to see Preservica entrusted with a growing number of state archives across the U.S. We also work closely with the Council of State Archives (CoSA) and are thrilled that Preservica's platform has the ability to serve the needs of the state archives community."

In addition, the Council of State Archivists (CoSA) and Preservica share a commitment to digital preservation and broad access to government records. Preservica has been a proud corporate sponsor of CoSA since 2015, providing support for the State Electronic Records Initiative (SERI), CoSA's flagship education and training program. This year, the Council of State Archivists (CoSA) and Preservica are collaborating to conduct survey research that will examine practices and gaps associated with interagency transfer of permanent electronic state government records.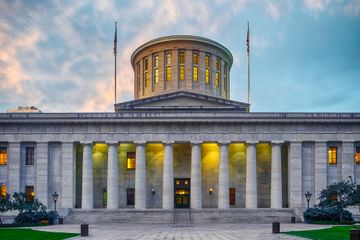 Ohio State Capitol Building
About Preservica

Preservica is changing the way organizations around the world protect and future-proof critical long-term digital information. Available in the cloud (SaaS) or on-premise, our award-winning active digital preservation software has been designed from the ground-up to tackle the unique challenges of ensuring digital information remains accessible and trustworthy over decades.
It's a proven solution that's trusted by business, archives, libraries, museums and government organizations around the world — including the UK National Archives, Texas State Library and Archives, MoMA, Yale and HSBC — to name a few.
Visit: pre​ser​vi​ca​.com Twitter: @Preservica
Contact:
In the US and Canada: Maria Doyle, maria@​doylestratcomm.​com or +1 – 781-964‑3536
In the UK: Edward Clark, eclark@​thecommsco.​com or 07983 507659