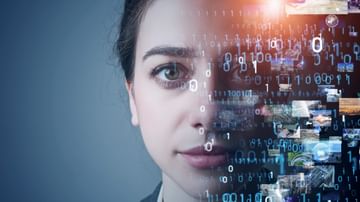 Blog
Preservica - highlights & momentum looking ahead
In some ways, 2021 already seems like a distant memory as we find ourselves a few months into 2022. But here at Preservica, we're just reflecting on 2021 now as we wrap up our fiscal calendar in March.
Even though we're a few months in, we'd be remiss not to step back and reflect on the year's serious driving power that set Preservica up for more big things in 2022. Some of the highlights featured an international presence across two additional continents, some esteemed partnerships and customer wins, and some major funding news.
2021 marked our sixth year of transforming the way organizations around the world stand the test of time with a way to protect critical long-term digital information. Trusted by leading business, government and cultural organizations around the world, we are continuing to grow fast, and you are a part of that!

"The acceleration in digital transformation and cloud-first initiatives over the last year has put increased focus on the way long-term digital content is governed and used. It has driven rapid growth in the adoption of Preservica's software with the user community climbing by over 500% in 2021 including more than 1,700 users of our new Preservica Starter edition."
-Mike Quinn, CEO, Preservica


For starters, we had a few big moves as we launched free-forever digital preservation in Australia and the UK with our Starter release. We then further extended UK hosting with the availability of its popular Cloud Essentials and Professional editions on the AWS Europe (London) region.

We also broke some serious digital ground with a few impressive institutions, including partnerships with:
The New York Public Library- Serving nearly 17 million patrons annually, the fourth largest library in the world selected Preservica's Enterprise Private Cloud (EPC) to preserve and safeguard its vital digital content with a way to centralize the ingestion and management of all of its digital collections far into the future.
Military Women's Memorial- The nonprofit organization is the only historical repository documenting a century of stories from all military women's service. The organization is using Preservica Starter Plus to easily upload, preserve and view hundreds of file formats online, including the Memorial's unique collection of oral histories representing women's service in and with the U.S. Armed Forces.
And…
Re:discovery — This independent, US-owned provider of collection management systems selected Preservica to ensure institutions can both preserve all their permanent digitized and born-digital records as well as enhance the online experience for members of the public, making it much easier for them to find and access vital information.
These collaborations have provided these organizations with the much-needed benefits of an integrated collections management and digital preservation solution. We've set them up to meet the important mandates governing the preservation of, and access to, valuable records and historical assets. Together, we are future-proofing the knowledge, heritage and value of the millions of invaluable digital artifacts across these revered institutions.



Closing out the year, we were thrilled to announce our new investment funding from Gresham House Ventures which is helping to further accelerate our product innovation.

The urgency to store information in a sustainable way is therefore increasing rapidly, so the investment is a real game-changer allowing us to deliver on our vision to make powerful Active Digital Preservation an easy and seamless part of how we all create, manage and protect digital content.
Oh ya, and we're on Facebook!

Digital preservation got a whole lot more social, powerful, and efficient in 2021. Let's take a look at some of the new tools and features we've created for you.
We think Digital Preservation is better when you can learn, share, and collaborate with others. That's why we're so excited to have launched the New Online Community Hub in 2021.
Now, when you sign-up for Preservica Starter, you'll gain direct access to the Community Hub connecting you with 1,000's of archivists & digital preservation practitioners from around the globe.
Here's what users are saying about the Community Hub:
"In my experience it really helps to be able to have a space to talk and share experiences with other users, the Community Hub is perfect for this."
- Heather Perez, Special Collections Librarian & University Archivist Stockton University
Here's how to join the fun in the Community Hub with 5 steps to get started! 🚀
1. Access the Hub via your Starter homepage & create an account
2. Login and go to ​'My Profile'
3. Add as much information as you can — everyone likes to know who they are speaking to 😀
4. Upload a photo, it's always good to put a face to the name
5. Take a look around the Hub — read the welcome message & post an intro to yourself!
Active Digital Preservation for Twitter
In 2021, we met rising preservation needs on social media. With more and more historically valuable social media records being created, organizations are looking for ways to keep their important Twitter records readable forever. Now, you can actively preserve permanent and historically valuable social media records with Active Digital Preservation for Twitter, including:
Preserving the individual text, image, video and metadata components using multi-part asset handling.

View the entire record without accessing Twitter or downloading software
Watch this 2‑minute video to learn more. Or, click here to read more about why businesses, government, and libraries & universities are so interested in Active Digital Preservation for Twitter.
Another exciting new tool we've recently launched is the Metadata & File Bulk Upload tool. This new, easy way to upload metadata and files in bulk is available to ALL Starter users and enables you to upload multiple files with associated metadata in just a few simple steps — making you more productive and able to quickly enrich your collections, add context and improve online discovery for your communities.


What will the new year bring? A Look Ahead
With this reflection and promise of forward momentum, we certainly couldn't have done any of it without the support of our incredible community. Thank you from the entire team here at Preservica!
We think 2022 stands the chance of being even more groundbreaking for digital records preservation. The takeaway from 2021's RMS Conference 2021 revolved around 7 Key Themes Defining the Future of the Information Management Industry.
Keep an eye on the Digital Preservation space — we have more exciting announcements and product releases to come. Our product innovation plans include making Active Digital Preservation an automated and embedded part of content platforms such as Microsoft 365. Our Active Digital Preservation technology will automatically and seamlessly ensure long-term content is always accessible to users of these platforms in the latest readable formats.

Why Digitial Preservation? Why this year?
"The best day to plant a tree was 20 years ago. The second best time is now."

This proverb holds true to Digital Preservation as well. Today we are creating more digital information than ever before, with little idea of how future generations can access this in decades to come. This is not ​"tomorrow's problem". It is today's problem, for each of us, within our lifetime.
We've all seen the horror headlines of how digital disasters and technology obsolescence continues to erode our personal, organizational and societal memory. Poignantly, just 20 years on from 9/11, we now know that some of the most iconic news footage of this world-changing event has been lost forever. How much of today's digital record of the Great Pandemic of 2020 will be lost to us, and our children & grandchildren, looking back from 2040?
We firmly believe that we have a duty to ourselves and future generations to create a world where the preservation of our digital information can't be an afterthought. The sooner we all make strides to Digital Preservation, the better off we'll be now and in the future.
That's why we're making Digital Preservation simple, powerful and affordable for everyone. Our Preservica Starter is available to all, free forever. It is the seed for Digital Preservation that you can ​"plant" today.
We invite you to make this the year you take your first steps to future-proofing your digital memory, with Preservica Starter today. Click below to begin.