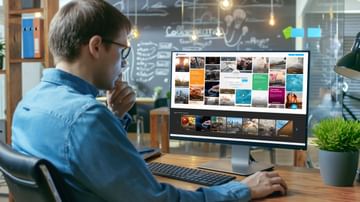 Protect corporate knowledge, heritage & brand value
Trusted active digital preservation for long-term business records and brand assets
Protect knowledge
Create a secure and trusted online resource of long-term strategic value to the business
Build brand value
Empower authentic brand storytelling, new product innovation and defend trademark infringements
Empower the business
Provide secure "self-service" access to critical records for compliance, litigation and corporate governance
Safeguard heritage
Ensure the integrity and usability of digital heritage assets over decades with active digital preservation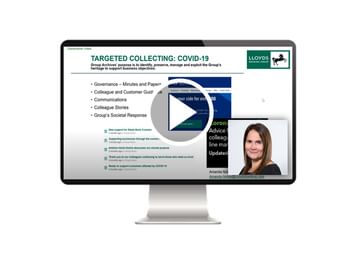 Learn how Amanda Noble, Archivist — Lloyds Banking Group, is using Preservica to actively capture and preserve the Bank's response in real-time.
Watch here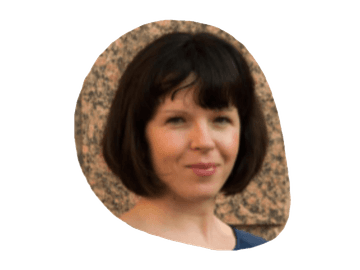 "Critical digital information is being created every day, at high volume. Preservica helps us govern information over the long-term and integrates with our existing systems to give a single, cohesive view of our most important information assets."
Read more
A trusted source of critical long-term business records and brand assets
Respond quickly to compliance and litigation challenges and unlock the value of your brand heritage. Ensure your most valuable long-term information is automatically captured, easy to search and always in a trusted format that can be read and used.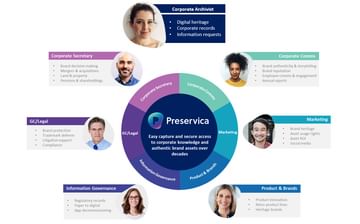 | | |
| --- | --- |
| Brand & trademark protection | Rapid access to ​"proof of use" assets for multiple brands, territories and jurisdictions |
| Authentic brand storytelling | Approved heritage assets for anniversary storytelling and engaging social media |
| Product innovation | Inspire and document new product innovations, retro product lines and heritage brands |
| Corporate governance | Protect strategic decision making, board reports, shareholdings and M&A records |
| Compliance & regulation | Rapidly meet ​"burden-of-proof" challenges for compliance and regulatory audits |
| Employee engagement | Engage employees in the authentic history and culture of the business |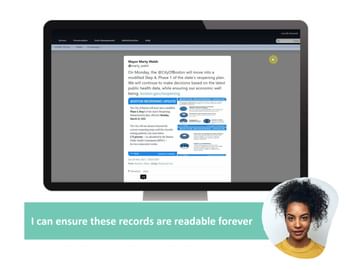 Executive management, central, subsidiary, divisional and affiliate accounts posting press releases, speeches, statements, videos, images and commentary are creating records of historical value. To ensure these are protected and preserved forever requires Active Digital Preservation
Learn more
Preservica is trusted by leading brands and corporations around the world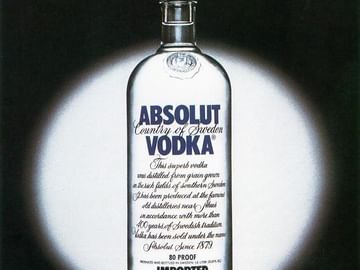 "Our marketing team use a traditional DAM for our current campaigns and assets, however, we realized that we needed a digital preservation platform to create a company-wide resource that would ensure our unique heritage assets could be found and reused over decades."
Lovisa Kragerud, corporate archivist & chief storyteller, the Absolut Company
Learn more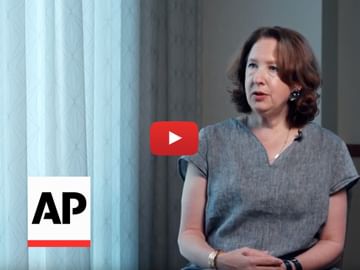 "The corporate archive is an invaluable long-term resource for the Associated Press. With Preservica, people are astounded by the speed we can now provide information to the organization. That accessibility has proved to be indispensable and is really valued by our stakeholders."
Valerie Komor, Director, AP Corporate Archives at the Associated Press
Watch the video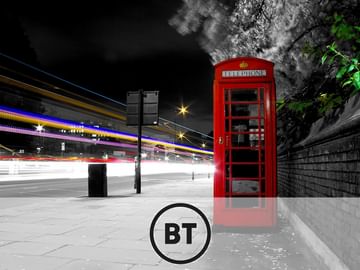 "Digital preservation has been high up on the agenda, preserving our digital records to the same standard as our physical records is important because of the fragility of digital content — it's easy to think it will just carry on".
Anne Archer, Heritage Collections Manager at British Telecom (BT)
Listen to the podcast
Preservica's securely cloud-hosted active digital preservation platform is purpose built to industry standards — 
OAIS

ISO

14721

 — to ensure the integrity and usability of digital records and assets over decades.
Respond quickly to information requests with advanced full-text search
Streamline content capture with drag
&

drop upload and standard connectors
Rearrange hierarchy and enrich metadata to meet changing needs
Ensure the integrity and usability of records and assets over decades
Audit trails and fine-grained access down to individual asset level
Reduce costs with a secure cloud-hosted solution for all types of content
Protect confidentiality and meet
GDPR

and other Privacy obligations
Provide secure ​
"

self-service" for search and download across the business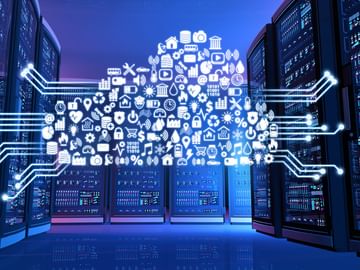 Take advantage of enterprise-grade digital preservation, integrated with your active directory authentication, without the costs and complexity of running your own data center.

For larger organizations with a priority on security and privacy, Preservica is available fully-hosted on a dedicated, private AWS or Microsoft Azure cloud.
Download datasheet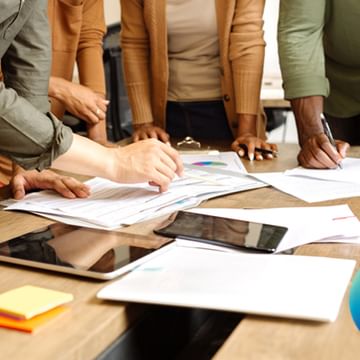 Creating a digital corporate archive
See how Transport for London built the business case for digital preservation and engaged stakeholders to identify and prioritize assets for preservation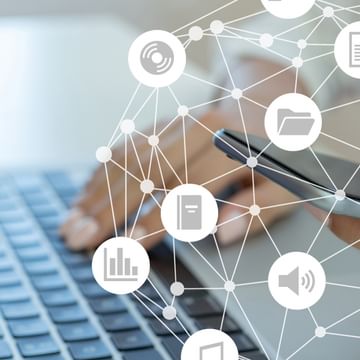 Automated content archiving
Automate the capture of content from common content management systems across the business with standard connectors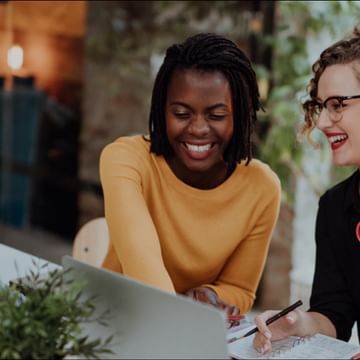 Preservica Starter
Upload, preserve, organize and share your content and records online - in minutes