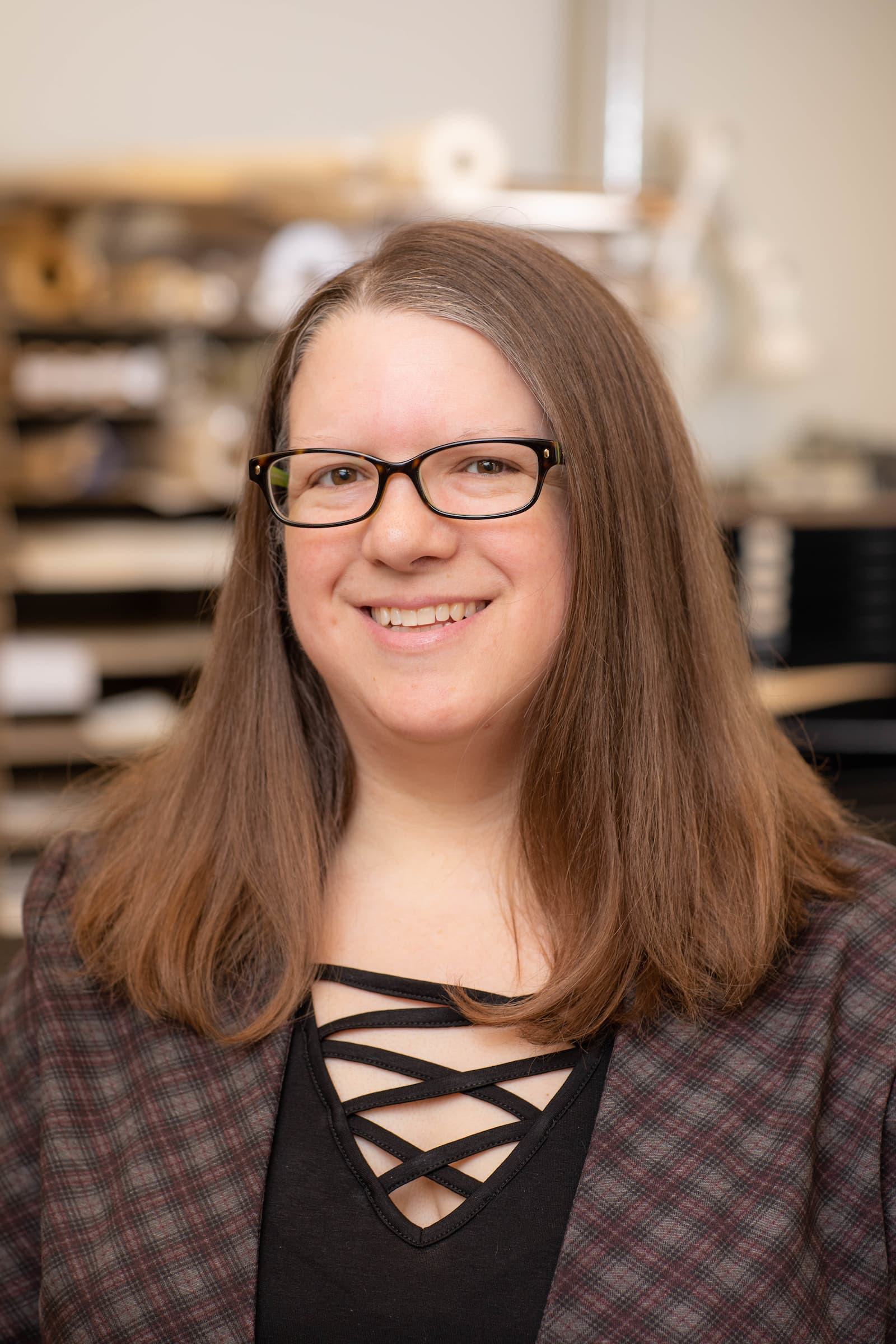 by Pari Swift
Clearing up the confusion between Document Management and Digital Preservation
Guest authors, Pari Swift, Jacqueline Johnson, and the Ohio Electronic Records Committee explore the key differences between document management and digital preservation systems.
To celebrate this year's Electronic Records Day on October 10th, guest authors Pari Swift, Jacqueline Johnson, and the Ohio Records Committee share their thoughts on the key differences between document management systems and digital preservation systems in this blog post.
According to the Council of State Archivists' site, "Electronic Records Day is designed to raise awareness among state government agencies, the general public, related professional organizations, and other stakeholders about the crucial role electronic records play in their world."
Read on to learn more about these two types of systems.
Document Management and Digital Preservation - similar, but different
Public institutions at all levels create more and more records electronically every year, some with the goal of creating and maintaining records solely in electronic format. It can be a struggle to simply manage all of those records in a plethora of formats and applications. For those digital records that need to be preserved long-term, the challenge is even greater, especially given the fragile nature of electronic records.
All too often the terms document management system and digital preservation system are used interchangeably, or, the two types of systems are treated as one in the same. While there may be some similarities or overlap, document management systems do not provide the critical aspects of long-term preservation that digital preservation systems include.
Exploring key differences
The graph below plots the functions of the two types of systems throughout the records lifecycle. A document management system governs the creation, editing and use of active records for the duration of their retention period. Disposition of non-permanent records would also occur through these systems. Document management systems are not, however, designed to be a repository for permanent records.
Conversely, a digital preservation system maintains records after they are no longer actively used but instead, need to be retained long-term or permanently for their historical value. Some digital preservation systems may also include public access functionality.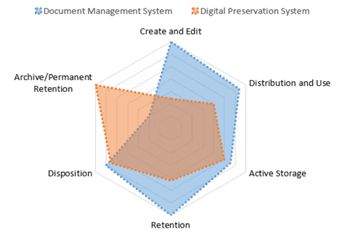 Document Management System Vs. Digital Preservation System
Features unique to digital preservation systems, which help to ensure long-term survivability and authenticity, especially in a time when fakes are becoming harder to discern with the eye, include:
Transfer receipts
Establishing authenticity through checksums
Recording descriptive and preservation metadata,
Documenting chain of custody and auditing changes
Maintaining the integrity of the records and protecting against degradation by monitoring the fixity of the records
Electronic records are not going to survive by accident. Yet, not every electronic record can or should be converted to analog format. While document management systems are designed with features focusing on the active use portions of the records lifecycle, digital preservation systems are designed with a focus on monitoring and preserving records over time to ensure they are available long into the future.
Watch the webinar
The OhioERC teamed up with Preservica on a free Electronic Records Day 2022 webinar Here Today, Gone Tomorrow. Watch the recording below to hear Lori Ashley, Tournesol Consulting, and Robin Heise, Greene County, Ohio compare and contrast document management and digital preservation system, discuss the major workflows used to future-proof permanent and long-term records and their essential metadata, and share the Greene County Archives's case study in implementing a digital preservation system.