Erfgoed Leiden partners with Preservica to safeguard cultural history
The Dutch Regional Heritage Institute has embarked on an ambitious digital preservation project to allow its archive team to achieve more with valuable cultural assets.

The Dutch Regional Heritage Institute has embarked on an ambitious digital preservation project to allow its archive team to achieve more with valuable cultural assets.
The original version of this article appeared on the website of Heritage Leiden – available here https://www.erfgoedleiden.nl/n...

Erfgoed Leiden, the cultural and historic center for the city of Leiden and its surrounding regions, has announced it will use Preservica's unique active digital preservation solution to protect and deliver value from its digital collections. A unique resource for archivists, architects, historians, archaeologists and many others, Erfgoed Leiden's cultural history collections will now be made more widely available and accessible.
"With the acquisition of Preservica's software, we not only now have the ability to store digital archives for future generations, but we can also make them available to the general public via our website so that everyone can discover even more about our past," explained Ariela Netiv, director of Heritage Leiden. "With the archives stored in the cloud, the collections are accessible from digital devices without having to visit the physical archives, even if their current file formats are obsolete. Not only does this make it easier for the businesses and local government, but it also broadens public access, opening the archive up to more people than ever before."

The digital archive, developed in partnership with Preservica, covers government information from the city and its 11 surrounding municipalities, as well as the records of private individuals and public projects.

"Today, most of the information produced by the government is digital, so there is no option of storing it in a physical archive," said Marita Langerak, Project Manager of the e-depot at Heritage Leiden. "As life becomes more digital and born-digital assets become more prevalent, archives like ours need a solution for storing all this information. Additionally, since the information is necessary for many businesses and government officials in the region in their day-to-day operations, it is vital that these collections are easily accessible in the future."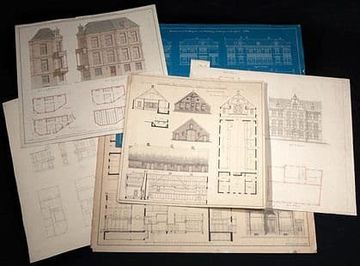 Today the archive holds a variety of items such as building permits, as well as building plans, installation drawings, and government meeting minutes. Many date back centuries, including the original plans for Leiden Church. These have been digitized, uploaded and made accessible to the public and government employees.
In 2017, the archive appointed a digital archives advisor to guide the municipalities in the preparations for developing this sustainable digital archive. Having been recommended by Pulsar, Preservica's Dutch representative, Erfgoed Leiden selected Preservica's offering for their project. Ultimately, with Preservica's software and a greater technical awareness of how to preserve the important information, the archive now ensures that the municipalities in the region can be facilitated in archiving their digital information without leaving any gaps in its digital memory.

About Erfgoed Leiden

Erfgoed Leiden, an institution of the municipality of Leiden, was created in 2013 to bring together more than 150 years of archival materials, monument conservation and archaeology related to Leiden and its surrounds. In addition, the organisation advises on dealing with cultural-historical values in the spatial environment.
About Preservica - Preservica is changing the way organisations around the world protect and future-proof critical long-term digital information. Available in the cloud (SaaS) or on-premise, our award-winning active digital preservation software has been designed from the ground-up to tackle the unique challenges of ensuring digital information remains accessible and trustworthy over decades.
It's a proven solution that's trusted by business, archives, libraries, museums and government institutions around the world – including UK public sector organisations such as Dorset, Swindon & Wilts, West Sussex, Oxfordshire, Suffolk, Bucks, Nottinghamshire, Cumbria, Transport for London (TfL), the Met Office, and the UK National Archives. Preservica is an AWS Government Competency Partner meeting the highest levels of availability, reliability and security for government workloads and data.
Visit: preservica.com Twitter: @Preservica