Moore Theological College
See how one Australian seminary consolidated various content storage systems and used Digital Preservation to make theological education available to students and the general public over decades.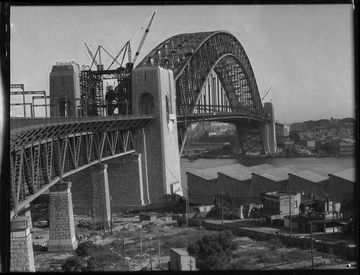 Migrated 2TB of content across eight storage systems
Enhanced staff productivity
Improved accessibility of public and private data
Preserved 40,000 files of media, digital and research data
Meet Moore College
Moore College, located in Newtown, Sydney, has been offering comprehensive theological education since 1856 to prepare individuals for Christian ministry and mission. Despite its long history, many of the teachings from the past are still used today in their original form, and audio recordings dating back to the 1970s are still utilized in current curriculums. Therefore, it was crucial to make these valuable digital resources accessible to both students and the general public for future use.
The Challenge
Moore College was using more than eight different platforms to store, manage and provide access to digital materials.
This included systems for:

An institutional digital repository

A library management system

Archive management

Current business documents

Records management

Video hosting

Material hosted directly on their public websites
William Hood, Manager of Library and Information Services at Moore College was particularly concerned with the College's 2TB of audiovisual (AV) and other digital content. It was stored in an open-source legacy system that required considerable maintenance from a single staff member. William knew servicing the system would be especially difficult should that individual leave the institution.
The College also had additional AV material that was hosted on a well-known streaming platform, which if shutdown or storage policy changed, would render the resource inaccessible.
"Our preservation efforts needed a major upgrade," said William. "Our project team needed a way to consolidate systems with a solution that could be fully maintained externally from the College and didn't require proprietary skills in-house. Preservica was the solution we were looking for."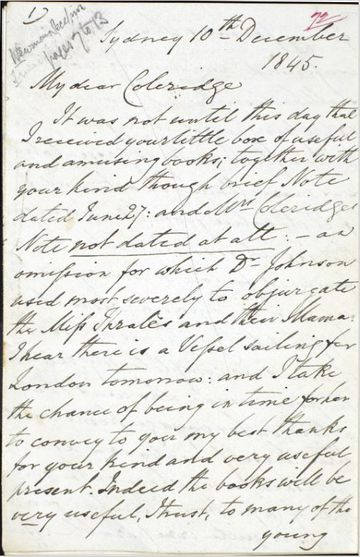 The Solution
Moore College utilizes Preservica's Cloud Edition Essentials (CEE) solution to safeguard its vast collections of media, digital files, research data, and training resources for long-term preservation. The archive is always publicly available via Preservica's universal access portal providing immediate access to digitized books, photographs, website crawls, audio, video, Ph.D. theses and much more.

Click here to see The Ark digital repository in action: https://​moorec​ol​lege​.access​.pre​ser​vi​ca​.com/.
The Results
"With Preservica's out-of-the-box cloud-based system, we can transfer files from existing legacy systems on day one rather than spreading the collections across a multitude of disparate platforms. This enables the unique items in the College's digital collections to be centrally located, actively preserved and securely accessible online from anywhere."
–William Hood, Manager of Library and Information Services at Moore College
Moore College no longer had to be dependent on the person that set up the system to keep it running smoothly. There is now one single source of truth for significant digital items that don't rely on corporate memory to access them.
Preservica's Active Digital Preservation™ solution fulfills all of Moore College's needs, including the migration of file formats and digital objects, as well as metadata management. As a result, the college now saves eight working hours per week, which were previously spent maintaining their old system. As a result, staff productivity significantly increased with more time for improved curation of materials. Furthermore, Preservica's platform improved the accessibility of content for the relevant audience, whether it be full public access or private research data subject to embargo periods.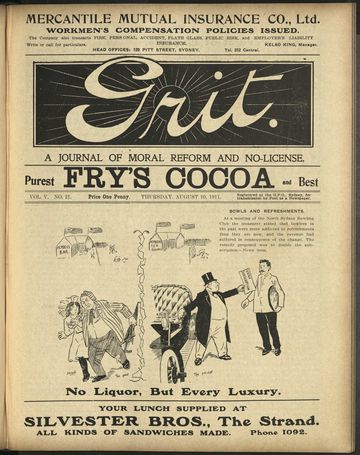 The Future with Preservica
Moore College is committed to continuously adding new materials every week and receives donations from individuals and organizations that require digitization for preservation and accessibility. While the print material is expected to remain readable for the next decade, there is a pressing need to digitize AV materials because high-quality tape decks are becoming obsolete in Australia. As a result, digitization of AV materials is currently the top priority for the college

​"With its longstanding history, the Moore College archive is of significant cultural and historical importance both in Australia and internationally," said Mike Quinn, CEO of Preservica. ​"We are proud to support and safeguard the College's digital collections and welcome them to the growing community of institutions using Preservica across Australia and around the world."

Moore College joins a growing list of reputable Australian institutions that have partnered with Preservica, including The National Archives of Australia, The State Library of South Australia, University of Melbourne, and Libraries Tasmania. These institutions are keeping the Commonwealth's digital records safely stored, accessible and automatically updated into future-friendly formats.