Press release
State Library of South Australia chooses Preservica to safeguard region's vibrant story
The State Library of South Australia (SLSA) has chosen Preservica's cloud-hosted active digital preservation platform to safeguard more than 150 terabytes of unique digitized and born-digital material.
The SLSA has a legal mandate to record and protect all content officially published in South Australia and is the trusted custodian of the ​"South Australian Story", collecting and preserving a wide range of archival materials including film, audio, images and written word. Notable collections include design materials by the influential twentieth-century artist Stanislaw Ostoja-Kotkowski, memorabilia of the great Australian cricketer Sir Donald Bradman, and records of the pioneering Australian aviator brothers Ross and Keith Smith, as well as records of daily South Australian life.
As part of its ​'Remember My Story' initiative, the SLSA is also capturing history as it is being made during the Covid-19 pandemic, preserving ​'day in the life' materials. This includes donations from the public of written documents, videos and photographs, audio recordings and illustrations in digital format which will help inform future generations.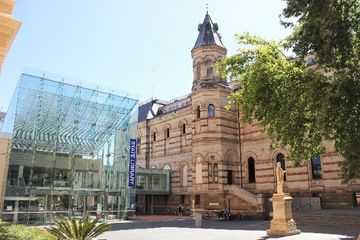 The SLSA selected Preservica after an extensive tender process to find a new system for preserving and making accessible over 150 TBs of digital material that are currently held on local servers, storage subsystems and a variety of other media including CDs and floppy disks. The SLSA currently receives and generates 25 TBs of new digital material a year, and this figure will continue to rise.
Preservica's unique active digital preservation solution will enable these diverse digital collections to be consolidated into a single, easy-to-use system that is fully private cloud hosted on AWS (Amazon Web Services) on Australian soil. Being able to work remotely or at home, and to automate tasks such as web-crawling will also free up the SLSA team's time to focus on more value-adding activities.
Lesley Sharp, the Library's Group Manager of Online & ICT Services, commented:
"Our role is to ensure that current and future generations enjoy, experience, and learn from our South Australiana collections and world knowledge. We provide research and information services, events and programs to enrich access to the collections, and as part of this we know the importance of making sure that the digital material which underpins all our work is safeguarded and accessible today as well as into the future. Partnering with Preservica is a significant step on that journey."
Andrew Piper, SLSA's Manager of Online Services, added:
"Above all, the State Library is a representation of life and learning and as such plays an integral role in the promotion of the past, present and future of South Australia. Preservica can make our processes leaner and allow us to act in confidence that we're actively meeting our mandate. The ease of use and high levels of security will be vital to the SLSA in ensuring we keep all relevant records accessible going forward."
Mike Quinn, Preservica's CEO, commented:
"We are delighted that the SLSA has chosen to partner with Preservica to safeguard their amazing and unique digital collections. They join a growing number of customers in our user community in Australia, which now includes the National Library of Australia and several government and educational institutions."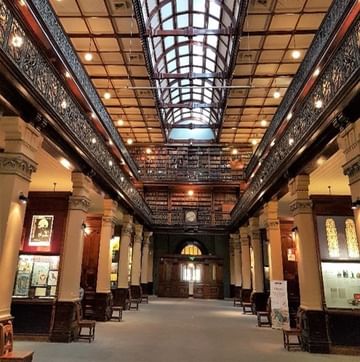 About SLSA

The State Library of South Australia is the trusted custodian of all South Australiana. As the collector of past, present and future written, photographic, and audio artefacts it is an indispensable service in the capture and preservation of every aspect of South Australian life. It provides a hub of learning, and for the curious it provides a place of reference, for all it is a place of sanctuary, work or quiet reflection. Above all the State Library is a representation of life and learning and as such plays an integral role in the promotion of the past, present, and future of South Australia.
About Preservica
Preservica is changing the way organizations around the world protect and future-proof critical long-term digital information. Available in the cloud (SaaS) or on-premise, our award-winning active digital preservation software has been designed from the ground-up to tackle the unique challenges of ensuring digital information remains accessible and trustworthy over decades.
It's a proven solution that's trusted by business, archives, libraries, museums, and government organizations around the world — including the UK National Archives, Texas State Library and Archives, MoMA, Dartmouth College and HSBC — to name a few.
Visit: www​.pre​ser​vi​ca​.com Twitter: @Preservica
Media enquiries
For all media requests, please contact Edward Clark at: eclark@​thecommsco.​com / 07983 507659