Press release
Preservica accelerates product vision with appointment of Phil Beckman as
CTO
Preservica, the market leader in SaaS-based active digital preservation, has further strengthened its leadership team with the addition of Phil Beckman as its new Chief Technology Officer (CTO).
Beckman, a seasoned technology leader who played a vital role in the success of OpenText, a leader in Enterprise Content Management (ECM) software, will work closely with customers, partners and engineering teams to accelerate and deliver Preservica's product and technology strategy, making digital preservation a seamless part of how organizations protect and future-proof their most valuable digital content.
With over 30 years' experience in software product development, Beckman was one of the original architects behind OpenText's flagship product, OpenText Content Server, and was an early pioneer in cloud-based document management during his time at SpringCM (now part of DocuSign). Beckman was previously Vice President of R&D at SilkRoad, and is President and founder of Sapphire Point Technical Consulting.
Beckman's appointment adds additional depth to an already experienced product and engineering team. Jon Tilbury, Preservica's Founder and current CTO, will step into the role of Chief Innovation Officer (CIO) increasing the company's focus on new innovations such as Automated Preservation, connectivity with content services platforms and the use of AI and Machine Learning.
The announcement follows continued demand for Preservica's active digital preservation software as business, government and education organizations seek to actively preserve critical records, including those related to the pandemic and other recent world-changing events.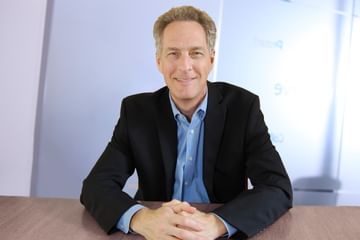 Phil Beckman, CTO Preservica commented:
"I'm really excited about the future of Preservica and I'm delighted to take up this role within the leadership team. The company's mix of strong talent, a fantastic product, and huge market opportunity puts us in a position to make a definitive impact in how organisations manage assets of value now and in the future."
Mike Quinn, CEO of Preservica, said:
"Everyone at Preservica is delighted that Phil has joined the team to help accelerate our product and technology strategy. We already have a world leading digital preservation platform. Phil's depth of experience will be invaluable as we collaborate with existing and new customers to make active digital preservation an integral and automated part of the digital content lifecycle."
John Shackleton, Preservica's Chairman, commented:
"I have known Phil for more than 20 years as a world-class technologist and effective leader. He is also one of the few CTOs whom I have met that is also focused on helping customers solve their most difficult problems. We are extremely happy to have him join the leadership team."
About Preservica
Preservica is changing the way organizations around the world protect and future-proof critical long-term digital information. Available in the cloud (SaaS) or on premise, our award-winning active digital preservation software has been designed from the ground-up to tackle the unique challenges of ensuring digital information remains accessible and trustworthy over decades.
It's a proven solution that's trusted by a growing number of businesses, archives, libraries, museums and government organisations around the world — including HSBC, the Associated Press, Unilever, Transport for London (TfL), Pernod Ricard, the World Bank, Amnesty International, 22 US state archives including Texas, California and Massachusetts, Yale University, and the European Commission — to name a few.
Visit: www​.pre​ser​vi​ca​.com Twitter: @preservica
Media inquiries In the UK: For further information, please contact: Edward Clark, eclark@​thecommsco.​com, or call: +44 (0) 203 697 6680
In Canada and the US: For further information, please contact: Maria Doyle, maria@​doylestratcomm.​com, or call: 781−964−3536