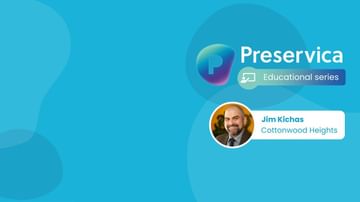 Blog
How to bring community history to life using Preservica Starter
Welcome to the ​
"

How we do it" Video Series

If you are a Clerk, Records Manager or Archivist for City or County Government, our practical ​"How we do it" videos are for you! We have compiled a series of videos, from users in City and County Government to share how they quickly and easily perform common electronic records preservation and access tasks with Preservica' s solutions.

How to bring community history to life using Preservica Starter
In this video, you can learn an easy, quick way to preserve and provide access to your historical assets. The Committee Chair for the Cottonwood Heights Historic Committee (located within City Government in the State of Utah), Jim Kichas explains his process for selecting and digitizing a historic personal account and making it accessible and searchable through the City's website.
The Historic Committee was faced with a common problem – wonderful paper collections of history just sitting in boxes. Jim and the Committee were searching for a way to bring these collections to life in the digital space.
Follow along with Jim as he explains his process and how Cottonwood Heights Historic Committee's collection went, as Jim describes,
"From a box in the closet, to something that's online and accessible 24/7 to anybody in our community interested in learning more about the area."