Blog
Remembrance through cultural memory: First World War commemorated by Preservica users
November 2018 marks 100 years since the end of hostilities in the First World War. On the 11th, a full century after guns fell silent, nations will remember those who died and everyone affected by human conflict across the years. Many organizations have unique historical records embedded in their cultural memory from this global conflict, and the centenary commemorations are an opportunity to bring these valuable assets to life.
From a personal perspective, having studied History at University and with family that fought in the conflict, I am particularly interested in deepening my knowledge and understanding of the war and how it impacted the lives of so many. Of course central to this is ensuring we do not forget the sacrifice made by so many. To mark the occasion I spoke to two Preservica users who are using digital preservation and their archives to make sure the past is not only remembered, but made accessible to present and future generations.

Transport for London (TfL)
Tamara Thornhill, corporate archivist at TfL, discussed the company's captivating wartime history. Editions of the staff magazine from the Great War period (digitised copies of which are preserved and managed through Preservica), reveal a time of hardship, staff and service shortages, predominantly due to a lack of coal and thousands of employees stationed overseas.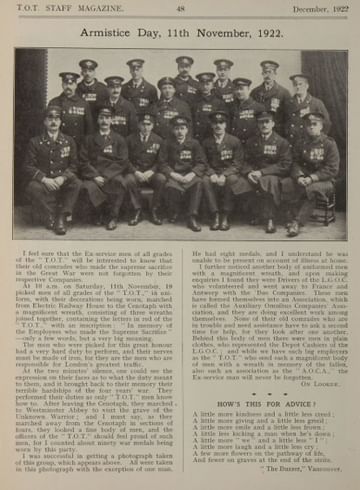 "The ​'London Underground Electric Railways Company', as TfL was then, sent 15,979 men to the front. This enormous draft on manpower led to a lowering of the age of employment to get more people in the workforce. And 1,868 women were employed during the course of the war. Interestingly, we have meeting minutes from 1914 that show bus managers saying ​'we don't need women' – by 1915 they had 200 on their books", Tamara commented.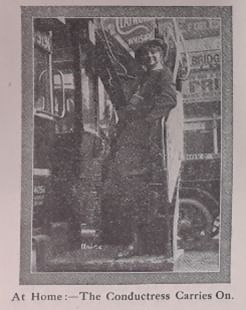 TfL held an exhibition of archive records from the WW1 period, open to staff and guests, which Tamara hopes will help current staff identify with their predecessors and company heritage. Alongside copies of the staff magazine, there were letters from servicemen stationed abroad during the war, and a range of images that capture quirks of the time such as underground stations being used as shelters for the public during zeppelin raids, and the ​'battle buses', part of a range of TfL equipment sent to the front. There were also records that tell of the benevolent fund set up by TfL to help families of employees survive and find some enjoyment in the difficult time of war while their husbands and fathers were away.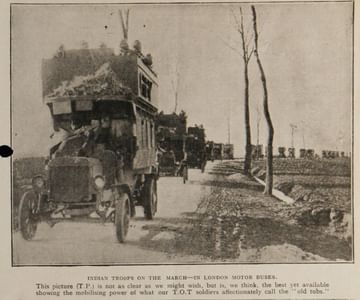 Tamara expanded on this, confirming that TfL sent 1,319 buses overseas during the conflict. ​"On the home front, 233 buses were employed in London defence work as ambulances, to ferry reservists around, or other transportation for defence work. That's in addition to lots of our factories being given over to the manufacturing of munitions."

TfL is aiming to make an accompanying guide to the exhibition available online. Preservica's Universal Access capability has helped Tamara and her staff work on this and similarly important cultural memory projects, and she hopes to roll it out to the general public soon. In a wider sense, demonstrating the capability to produce and manage resources of huge cultural and institutional value has elevated the status of TfL's archive both with internal and external stakeholders.

Tamara concluded: ​"Work like this is phenomenally important, both externally and internally. Digital preservation has helped us connect the staff to the organization itself. All organizations want their staff to believe in the place they're working, so making the connection to truly unique, moving and inspirational events of the past is something I'm proud to be a part of. Hopefully exhibitions like these will empower our staff to take pride in working for TfL.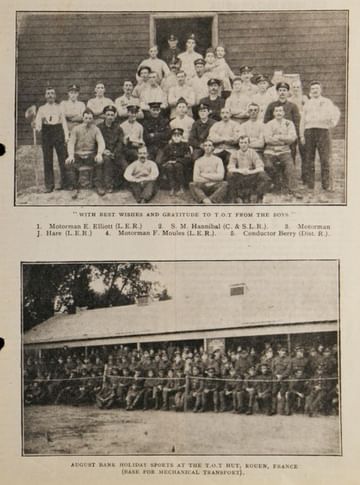 University of Mary Washington (
UMW

)

Angie White and Carolyn Parsons shared their experience using Preservica to make the most of the resources relating to the First World War in the University Archives. A five-page brochure published by the University in 1918 documents much of the activity that occurred in and around campus throughout the war. Now digitised, Angie and Carolyn hope that it will make students and stakeholders more aware of the cultural history of UMW.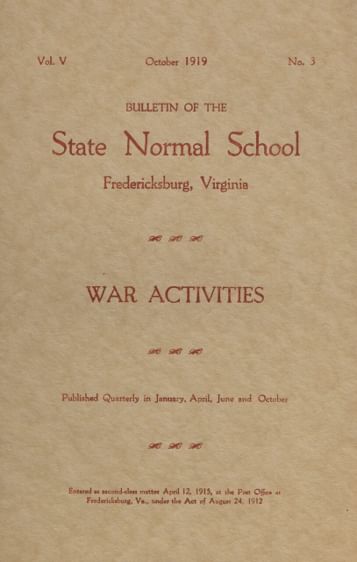 Carolyn commented: ​"Coming only six years after the school was founded, the outbreak of World War I had a distinct impact on those studying at the University. Students dedicated their spare time to raising money for the war effort via such initiatives as liberty bonds. They contributed to the Belgium Relief Fund, which provided relief for children in Belgium affected by the war. By 1918, they'd raised $2,200 – quite a lot of money for that period."
Angie added: ​"And that's in addition to faculty members and students travelling to Europe as soldiers and nurses. The University was a women's state teaching school during that time, called The State Normal School, and it saw students working various jobs in town and on campus to raise funds to buy war stamps."

As part of an exhibition to remember the contribution of University members during WWI, UMW Libraries is displaying related memorabilia and opening a new digital collection of wartime posters, available through the University's Preservica-powered Universal Access portal.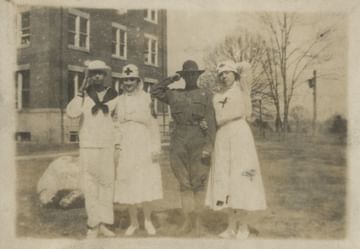 Lalie Lett Webb Scrapbook, 1918
The posters have a unique backstory, donated by Frank Fayant of New York in 1951. Fayant and his wife, Marie, both served with the Red Cross in France during the war. Mr Fayant was also the liaison officer for the American Committee on Public Information at General Pershing's Headquarters.
"The University put out a request for a volume of memoirs they were hoping to purchase," said Carolyn. ​"Fayant wrote a letter to the University Librarian responding to the request and sent not only the sought after memoir but also wondered if the Library would be interested in some old WWI posters. The staff at the time knew that these were valuable cultural resources, but it's taken until now with the help of Preservica's platform to make them fully accessible.
Back our Girls over There by Clarence Underwood (1871-1929)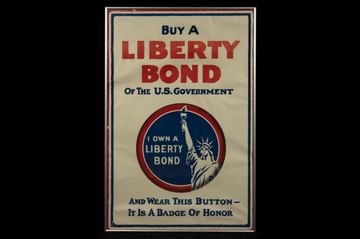 Buy a Liberty Bond of the U.S. Government
Carolyn concluded: ​"Our WW I poster collection and wider collection of wartime materials form a unique community and national resource. The images provide multiple points of view for understanding a war in which over 100,000 Virginians served and over 4,000 died. Protecting these historic documents helps future generations better understand the past, and their role in preserving these assets for the future."
At Preservica, we take great pride in enabling organizations around the world to safeguard the memory of an area, institution, or people. The importance of protecting digital records for the long term is made abundantly clear around landmark cultural events such as commemorating a century since Armistice Day. Lest we forget.

Jason Peel