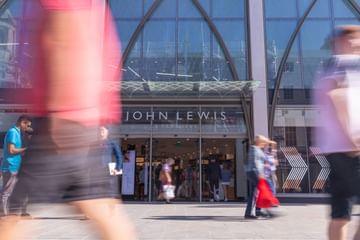 Podcast
Tales from the archive The John Lewis Partnership (ep 2)
Hannah Raeburn is the Digital Archivist at The John Lewis Partnership, the Partnership owns and operates two of Britain's best-loved retail brands — John Lewis & Partners and Waitrose & Partners. Established nearly a century ago, the Partnership is now the largest employee-owned business in the UK, with more than 80,000 employees who are all Partners in the business and share in its profits.
In this second episode we hear from Hannah on how the archive interacts across the business, building awareness and advocacy for digital preservation, educating partners on the importance of protecting digital content against file format obsolescence and the need to keep digital content permanently. Hannah talks about the types of content and records that the archives are protecting and making accessible including the Gazette, an internal staff newspaper that has been running for more than 100 years and over 25,000 design records that represent a huge asset for the business.
Listen, share and enjoy as we journey into the corporate archives of The John Lewis Partnership.
Missed John Lewis Partnership episode 1? Don't worry you can catch up with it here.

Also available to download on Apple Podcasts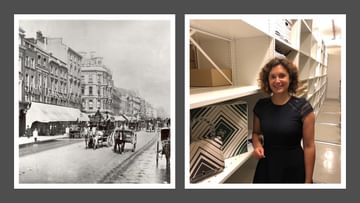 About the Podcast Series
The Tales from the archive series delivers behind the scenes access to the archives from some of the worlds best known organisations. Journey with us as we explore how the corporate archive has become the trusted source of critical long-term business records and brand assets. The series features guest speakers who are using digital preservation to ensure they can quickly respond to compliance and litigation challenges and unlock the value of their brand heritage.