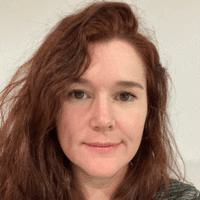 by Halley Grogan, MSIS, DAS
Recap of the
2022

Best Practice Exchange/​CoSA (un)conference

A recap of the 2022 Best Practice Exchange/​CoSA (un)conference held at the Tennessee State Library and Archives Commission.
The Best Practices Exchange (BPE) is one of those conferences that slips my radar until I need information about how the archives community is thinking about X (insert electronic records, born digital archives, digital preservation, etc. here). Inevitably my google search will return a presentation title from a previous BPE (un)conference that seems to perfectly answer my question. And I'm reminded once again that I forgot to mark this event on my calendar and I've missed it for another year! So, imagine my delight when CoSA partnered with BPE for their 2022 conference. As a former archivist at the Texas State Library and Archives Commission, the Council of State Archivists (CoSA) will forever be on my radar. And Preservica has long had a supportive and collaborative relationship with CoSA. This was finally my year for BPE/CoSA!
Thank you TSLA!
The (un)conference was hosted at the Tennessee State Library and Archives (TSLA) and this brand new, state of the art facility, created a wonderfully collaborative environment for the event. TSLA staff did a fabulous job welcoming everyone into their new space, including expanding the number of tours each day to accommodate interest in the new facility.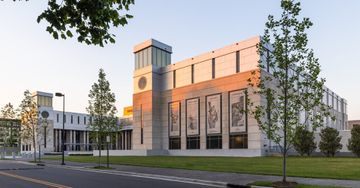 Tennessee State Library and Archives, Image courtesy of TSLA Facebook page
Community Approaches to Digital Initiatives!
The (un)conference began with Dr. Lydia Tang, Outreach and Engagement Coordinator at LYRASIS, presenting Reimagining a more accessible future. Dr. Tang shared a plethora of resources to consider (and help test!) the websites and physical spaces in libraries and archives. For example, you might think your finding aid will work with a screen reader, but have you ever actually run that process? Watch this video by Jeff Swada and Lydia Tang as a comparison:

Dr. Lydia Tang's Reimagining a more accessible future
This plenary set the tone for the rest of my (un)conference experience: be curious, be open to trying something new, and be sure to consider the needs of others.
A few of my biggest takeaways
A few of the presentations I'd like to highlight include the following:
Metadata, Metadata Everywhere: Managing Metadata Across Three Systems, Kari May, Digital Archives & Preservation Librarian and Kayla Heslin, Digital Collections Coordinator from University of Pittsburgh. May provided examples of how she was able to utilize metadata created for finding aids in ArchivesSpace for retrieval within Preservica, as well as how she's had to pivot when finding aid information was not available for digitized or donated content. May's presentation is a must for any Preservica user who wants an inside look at another Preservica system and how to balance the realities of metadata with the ideal version of metadata. Heslin's recorded presentation highlighted how scripting skills can support any and all metadata work!
A retention schedule approach to social media preservation, Brian Thomas, Electronic Records Specialist from Texas State Library and Archives Commission. Thomas began his presentation with a detailed pro/con walk through of the various tools for preserving Twitter. This list in itself is a great resource for anyone interested in social media preservation. But Thomas takes it a step further by sharing an extraction and processing tool he developed to meet TSLAC's needs of preserving Texas state agency Twitter accounts while keeping the burden of transfer with the agency. Thomas's work is documented on his Github - https://github.com/brianmatthewthomas (While you're there, check out his OPEX Compiler script too!)
Putting Theory into Practice: Incorporating Digital Curation Skills into a Library and Information Science Curriculum, Brandon Pieczko, Digital and Special Collections Librarian and Adjunct Lecturer, Library and Information Science, Indiana University. Pieczko discussed how he developed a new digital preservation course that focused on practical tools for curating born-digital records. I appreciated how the course was the result of feedback from students asking for this exact type of hands-on experience. The course syllabus is available online and is a great resource for those folks interested in testing their own digital preservation skills or interested in learning more. Also, being the diligent practitioner that he is, Pieczko has also shared his BPE presentation on the IUPUI ScholarWorks Repository at https://scholarworks.iupui.edu/handle/1805/30151.
These are just a few of the presentations – so many more stood out and really made the point that BPE is a great resource for practitioners.
#WhatDoYouPreserve
In addition to trying to soak in as much archival knowledge as possible, I was at the event with my colleague, Onboarding Specialist Aubrey Shanahan, to talk with Preservica users about their successes and challenges. We were also promoting our Archives Month initiative #WhatDoYouPreserve.

Thank you to all the Preservica users who stopped by our table to talk us. We so appreciate your feedback and for the warm welcome back into the archival community, despite our less than traditional job titles and duties.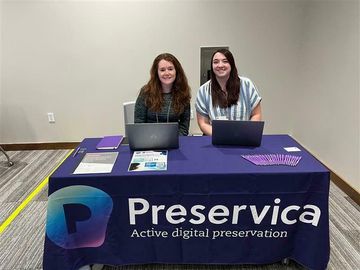 Continue the discussion
If you were at BPE this year, we'd love to hear your thoughts. We invite you to comment and share here on the Community Hub. We hope to see you at BPE next year and until then, continue the great work!