A new digital archive for Canada's continuing memory
Library and Archives Canada (LAC) selects Preservica and TeraMach to centralize and preserve digital documentary history for all Canadians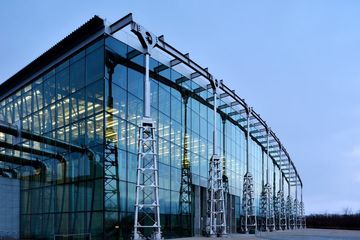 Library and Archives Canada (LAC) selects Preservica and TeraMach to centralize and preserve digital documentary history for all Canadians
Ottawa, Canada and Boston, MA (November 13 2018) - Library and Archives Canada (LAC), one of the world's largest library and archival institutions, has embarked on a large-scale, multi-stream initiative to move its extensive collection of digital records to a new digital platform to make it easier for Canadians to access published and archival records of historical and modern-day significance.
The project is one of the largest digital preservation programs initiated globally in recent years. It will see the government agency start processing more than 7 petabytes of digital records into the new digital archive.
To help in this nationally important project, LAC has selected Preservica, a global leader in active digital preservation software and Ottawa-based TeraMach, a Pivot Company (TSX: PTG) and Canada's specialist in delivering flexible on-premise and cloud-hosted technology solutions. TeraMach will support LAC in the design, installation and maintenance of the overall solution. Preservica's technology will be used to protect and future-proof LAC's unique digital records ensuring they can be easily found and remain accessible for future generations.
Terms of the multi-year agreement were not disclosed but are not material to Pivot.

LAC's state-of-the-art Preservation Building, Quebec
According to LAC Director General of Digital Operations and Preservation, Sylvain Bélanger, the new system is ideal in its ability to address the multi-stream element of this large scale digital ingest and preservation initiative: "LAC has so many different roles, and within this initiative there are many different streams including addressing the automation of processes surrounding records we receive. In the past, we used multiple products and approaches to address different streams but with this new centralized system we'll be at the forefront of digital ingest and preservation, and we can focus on delivering practical ways of helping Canadians to innovate using information from the collection."

With LAC receiving millions of digital records to add to the Canadian collection, in various formats from Canadian government agencies, the library community, and private donors, LAC's dedicated digital experts needed a digital platform that could automate workflows and operate at scale.
Preservica CEO Mike Quinn welcomes LAC to the growing number of government institutions and national archives around the world entrusting valuable digital records to Preservica: "It's an honour to play a role in helping to preserve the documentary heritage of Canada now and for future generations, and to be part of the Canadian government's focus on cloud first. Being part of such a large-scale digital preservation program is an ideal opportunity to showcase how Preservica is helping organizations scale their archives and increase the use of unique digital assets to enrich citizen services and cultural initiatives."
"We're very proud to be selected by LAC to help safeguard the country's rich and growing collection of digital content," said Hunter Li, President and CEO of TeraMach, a Pivot Company. "The new platform will use the AWS cloud infrastructure in Canada as part of the TeraMach Cloudx solution. This important award allows us to showcase the advanced and comprehesive IT solutions that are embodied in TeraMach Cloudx which enables express connectivity to a broad array of SaaS provider solutions including AWS, Microsoft Azure, IBM Cloud and Preservica. Cloudx is proven and validated across a wide variety of institutional and business applications."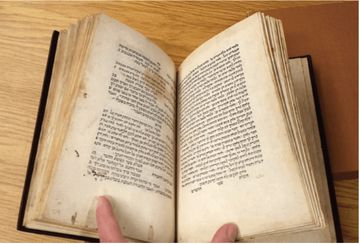 Mivachar Ha-Peninim (Choice of Pearls) by Solomon Ibn Gabirol was first published in 1484, making it one of the oldest books in LAC's collection
As custodian of Canada's past and recent history, LAC's digital archive will serve to promote greater accessibility of documentary heritage records for Canadians, with collections that include Government of Canada records, censuses, personnel records of the Canadian Armed Forces, genealogy and family history, immigration records, published works, and theses from Canadian universities since 1965, as well as its extensive audio visual collection.

LAC's previous in-house built solutions were nearing end of life, and as such LAC identified a clear requirement for a centralized system that could support the high-volume digital preservation requirements of its multiple streams as well as connect to the existing metadata catalogues and systems for library and archival materials.

With continued growth in digital content and the need to preserve data for continuity, legal and compliancy requirements, organizations worldwide are becoming aware of the serious risk of stored digital data older than 10 years becoming unreadable and obsolete.
About Library and Archives Canada
Library and Archives Canada was established to: preserve the documentary heritage of Canada for the benefit of present and future generations; to be a source of enduring knowledge accessible to all, contributing to the cultural, social and economic advancement of Canada as a free and democratic society; to facilitate in Canada co-operation among communities involved in the acquisition, preservation and diffusion of knowledge; and, to serve as the continuing memory of the Government of Canada and its institutions.
About Preservica
Preservica is changing the way organizations around the world protect and future-proof critical long-term digital information. Available in the cloud (SaaS) or on-premise, our award-winning active digital preservation software has been designed from the ground-up to tackle the unique challenges of ensuring digital information remains accessible and trustworthy over decades.
It's a proven solution that's trusted by business, archives, libraries, museums and government organizations around the world - including the UK National Archives, Texas State Library and Archives, MoMA, Yale and HSBC - to name a few. Preservica is an AWS Government Competency Partner meeting the highest levels of availability, reliability and security for government workloads and data. Visit: www.preservica.com Twitter: @preservica

About TeraMach, a Pivot Company
Since 1996, TeraMach (www.teramach.com) works with organizations across Canada to implement proven, scalable technology solutions. Our focused approach and agility to address new challenges allow us to deliver flexible solutions that customers can trust. TeraMach became a Pivot Company in 2016. Pivot Technology Solutions, Inc. is an industry leading information technology services and solutions provider to many of the world's most successful companies, including members of the Fortune 1000, as well as governments and educational institutions. For more information, visit www.pivotts.com.
Media Contacts:
Preservica:

Jennifer Reid
+1 604.401.2329, jreid@thecommsco.com
TeraMach:
Bonnie Luton
+1.519.860.1515, bonnie.luton@pivotts.com