Preservica drives global expansion with $
10

m funding from Mobeus

Preservica secures $10 million (£7.5 million) in funding from Mobeus Equity Partners to meet accelerating demand for its Active Digital Preservation software.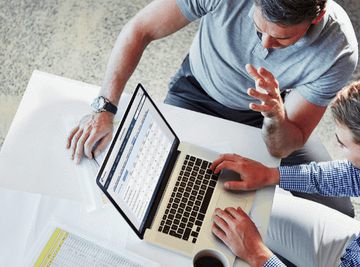 Oxford, UK and Boston, MA – October 2, 2018: Preservica today announced a $10 million (£7.5 million) Series B investment from Mobeus Equity Partners to meet accelerating demand for its Active Digital Preservation software technology. The investment provides an initial $5.3 million with a facility for a further $4.7 million to support Preservica's continued global expansion plans.
Preservica's award-winning software future-proofs all types of digital content against technology obsolescence, ensuring it remains accessible and trustworthy over decades to meet legal, compliance, governance and brand value needs.
Available as a cloud-hosted (SaaS) or on-premise solution, Preservica's software is already trusted by a growing global client base - from major corporations and government bodies to iconic cultural institutions. These include HSBC, the World Bank, Associated Press, BT, Amnesty International, Yale University, MoMA, the UK National Archives and 21 US state archives.
The Series B funding will be used to accelerate product innovation and further scale the business through partners.
"Preservica has developed a market-leading technology platform with a strong vision and an impressive set of customers," said Trevor Hope, Partner, Mobeus Equity Partners. "This is a disruptive offering well matched to supporting organizations grappling with the exponential growth in digital content, pressure to decommission legacy applications and increasingly stringent regulation and compliance, like GDPR."
John Mancini, Chief Evangelist at AIIM (Association of Intelligent Information Management) in a recent report said, "Digital Preservation has become a critical component in the overall governance of digital information. Ensuring access and usability of digital content and data over the long-term is enabling organizations to extract value, mitigate compliance and litigation risk and use knowledge and brand assets in an intelligent way for competitive advantage. Future-proofing digital information over decades, however, requires a different governance and technology approach to traditional IT strategies such as backup, archiving and content management."
Mike Quinn, CEO of Preservica, added, "Everyone at Preservica is delighted with this significant investment by Mobeus Equity Partners. It reflects a real confidence in the business and the opportunity for our unique Active Digital Preservation technology. The funding will enable us to accelerate our plans to scale through partners and expand our SaaS offering around the globe."
CTO and Founder of Preservica, Jon Tilbury adds: "The investment will enable us to further extend our lead in product innovation and our vison to make digital preservation a seamless part of the overall records and data lifecycle. This includes closer integration with enterprise content services platforms, automated preservation technology, and the use of emerging technologies such as Blockchain for data authenticity, and AI and Machine Learning for content classification, transcription and discovery."
The Series B investment from Mobeus comes on top of an impressive growth in Preservica's global customer base including recent additions such as the World Bank, Network Rail and Dartmouth College. The company is also accelerating its global capability through strategic partnerships.
During 2018 the company reported its fastest growth in revenues underpinned by a continued focus on excellence in Information Security (ISO 27001), quality (ISO 9001), GDPR compliance, and the highest levels of SaaS cloud-hosting as an AWS Advanced Technology Government & Education Competency partner.
About Mobeus Equity Partners
Mobeus provides growth and buyout capital to UK-based SMEs across all sectors. Mobeus-advised funds have invested over £90 million in 18 investments in the last 18 months.
About Preservica
Preservica is changing the way organizations around the world protect and future-proof critical long-term digital information. Available on the cloud (SaaS) or on premise, our award-winning active digital preservation software has been designed from the ground-up to tackle the unique challenges of ensuring digital information remains accessible and trustworthy over decades.
It's a proven solution that's trusted by a growing number of businesses, archives, libraries, museums and government organisations around the world - including the Associated Press, Transport for London (TfL), Texas State Library and Archives, MoMA, Yale, and HSBC - to name a few. Visit: www.preservica.com Twitter: @preservica
Media inquiries
In the UK: For further information, please contact: Edward Clark, eclark@thecommsco.com, or call: +44 (0) 203 697 6680
In Canada and the US: For further information, please contact: Maria Doyle, maria@doylestratcomm.com, or call: 781-964-3536