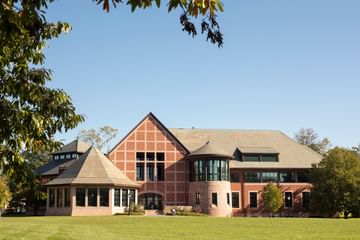 Customer Stories
The Lawrenceville School
Nationally ranked boarding school chooses Preservica to ensure the safekeeping of its academic history, heritage and values, while ensuring the longevity of digital materials for private and public access.
Managed an influx of access requests
Preserved multiple forms of media
Mitigated risk of deterioration
Ensured records and digital collections were safeguarded and accessible
Meet The Lawrenceville School
The Lawrenceville School is an esteemed co-educational preparatory school for boarding and day students located in historic Lawrenceville, New Jersey. Founded in 1810, the 700-acre campus is ranked 8th on the list of the 418 best boarding schools in the country and contains 160 archived collections reflecting a rich history of the school's infrastructure, student body, institutional records, special collections, and academic research.

The school's Records Manager/​Archivist, Peter Steinberg, worked closely with the School Archivist and Library Director along with support staff and several interns, to launch a grant-funded digitization program. In an effort to clearly show leadership teams the value of Digital Preservation, Lawrenceville needed a more organized and secure archive to protect their history and brand.
The Challenge
Peter and the Archives team receive regular information and access requests from faculty and staff, academic researchers, historians and members of the general public. The archives bring prestige, significant value and credibility to the Lawrenceville brand. However, the Archives team needed a way to easily perform common preservation and access tasks to ensure the general history was preserved for all stakeholders. To get the job done, the library leveraged Preservica's Cloud Edition.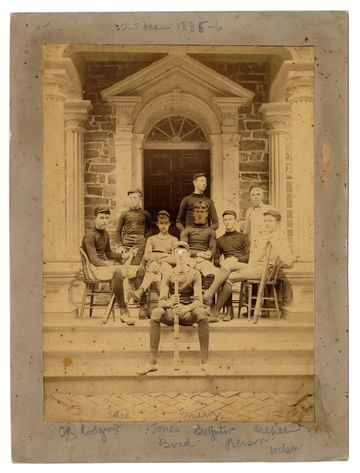 The Solution
Preservica's Cloud Edition has allowed them to create both public and private collections, adhere to security and compliance guidelines, as well as safeguard Lawrenceville's rich history — in any format, forever.

Public collections and their public portal are used to share historical publications, pictures of students and changes to campus.
Private collections are used to preserve current student information, and important school documents for their own personal use.
Peter was very satisfied after his first user experience (UX) with Preservica, and any road bumps with ingesting or delayed universal access were alleviated by Preservica's responsive customer support team:

"Safeguarding our institution's brand through digital preservation was made easy with Preservica. The transition was seamless and their support team was instrumental in responding to our needs. It's through the platform's utilization that we were able to prove the value of a cataloging and management system to leadership teams and, in turn, support our own full internal digitizing staff."
–Peter Steinberg, Records Manager/​Archivist,
The Lawrenceville School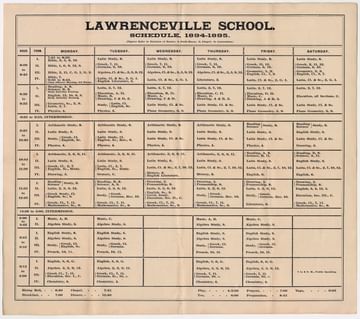 The Results
Since selecting Cloud Edition, Peter and team are achieving more and creating measurable results. The partnership has yielded important benefits, including:

Archival searches are fast and efficient. Lawrenceville archivists can now save time and money because it offers them collection and metadata management, full digital preservation, and an access portal in one easy-to-use solution.


The 200 years of historic content is now in one centralized and accessible place. The team is efficiently documenting and preserving these pieces of history in an easy-to-access and organized location.

Lawrenceville now has actionable insights and data to share with their leadership that clearly outlines how well their special collections are working. They can measure the number of materials that have been ingested, migrated and cataloged, as well as reveal how many people have accessed the collection — further proving the demand for access to the records.

Archives adhere to security and compliance guidelines. All data held in the cloud hosted service is processed lawfully and helps them meet your compliance obligations.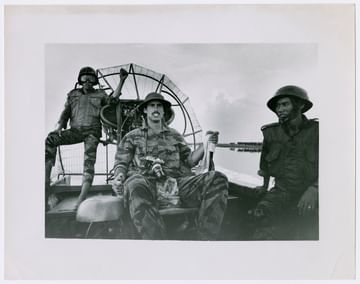 The Future with Preservica
As of February 2022, the Housing System Collection, student body photographs, institutional records, special collections and academic research was digitized through Preservica. The collection represents a long history of bringing students together to foster community and promote the type of leadership and inclusion that can reach new heights in and outside of a classroom.

Since January 2023, the Lower School Photograph Collection has been among the 80+ Stephan Archives collections that are safely preserved with digital and digitized content using the Preservica platform. Materials include historic photographs of buildings, grounds, students, campus events, and Heads of School. Document collections include much of the same, but show the textual side of the school's history via correspondence, maps, and reports produced by the administration. The newer content in the digital repository reflects the school's response to the Coronavirus pandemic.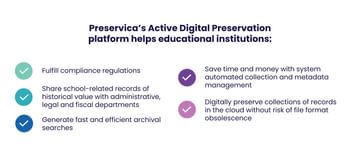 Webinar — Best Practices: Digital Preservation for Independent Schools
Join Preservica and representatives from Lawrenceville School, Eton College and Westtown School as they share their success stories from using Preservica to preserve and share their history. The Best Practices: Digital Preservation for Independent Schools webinar will take place on March 28, 2023 at 11:00 AM EDT, 4:00 PM GMT.
Register now to join this valuable discussion.