Press release
Five new
UK

local government services join consortium to ensure long-term accessibility of government records
Digital preservation consortium jumps from three to eight members as Preservica launches the latest version of its cloud archiving and active digital preservation platform
Oxford, UK – April 25th 2019 – Digital preservation market leader Preservica is pleased to announce five new members joining a consortium of UK local government organisations using its Cloud Edition for consortia to safeguard and provide greater public access to vital long-term and permanent government records.
Existing members, the Dorset History Centre (DHC), West Sussex Records Office and the Wiltshire & Swindon History Centre, are joined by the Oxford History Centre, Staffordshire Archives, Berkshire Record Office, Kent Archives and Birmingham City Archives and Collections.
Heat map of UK local government organisations using Preservica for active digital preservation
Local government organisations carry a mandate to ensure a wide range of essential as well as historically significant government records are accessible for decades – from cultural and social history to social care, planning, infrastructure, transportation and democratic decision-making.
With many of these records now in digital or digitised form, and with tightening budgets and IT resources, authorities have been deploying cloud-hosted digital preservation software like Preservica to future-proof and provide wider public access to these important digital records – and to meet FOI and GDPR obligations.
Sam Johnston, county archivist at the Dorset History Centre, commented: ​"We're excited to be part of this expansion. It's great to be able to collaborate with more local and city government authorities, who are recognising the importance of a cost-effective but secure method of protecting the vital records entrusted to them."
"I think we all welcome the recent release of Preservica v 6.0, which includes many new features that simplify the upload of digital records and content from shared drives and other vulnerable media to a secure online preparation and appraisal area before ingest and full active digital preservation in Preservica."
Mike Quinn, Preservica CEO, added: ​"We're delighted to welcome five new members to the Preservica consortia in support of their mission to safeguard government records for the long-term. Using our consortia offering not-for-profit and government institutions can come together to benefit from closer collaboration, combined resources and attractive discounts."
Preservica is an AWS Government Competency partner.
Learn more about Preservica Cloud Edition for consortia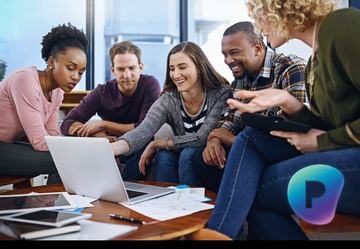 About Preservica

Preservica is changing the way organisations around the world protect and future-proof critical long-term digital information. Available on the cloud (SaaS) or on premise, our award-winning active digital preservation software has been designed from the ground-up to tackle the unique challenges of ensuring digital information remains accessible and trustworthy over decades.
It's a proven solution that's trusted by a growing number of businesses, archives, libraries, museums and government organisations around the world — including the Associated Press, Transport for London (TfL), Texas State Library and Archives, MoMA, Yale, and HSBC — to name a few.
Visit: www​.pre​ser​vi​ca​.com Twitter: @preservica
Media enquiries In the UK: For further information, please contact: Edward Clark, eclark@​thecommsco.​com, or call: +44 (0) 203 697 6680
In Canada and the US: For further information, please contact: Maria Doyle, maria@​doylestratcomm.​com, or call: 781−964−3536