Press release
Preservica appoints new Advisory Council to help steer next stage of growth
Oxford, UK; Boston, MA February 6, 2020: Preservica, the market leader in SaaS active digital preservation, is pleased to announce the formation of a new Advisory Council of experienced senior executives.
The Council will provide industry, regulatory, information management and technological guidance to the Preservica management team and Board of Directors to support the business in further extending its leadership position and continuing to deliver innovative, best-of-breed digital preservation solutions for its rapidly growing customer and partner communities.
The Advisory Council will also work closely with Preservica and the community to assess and advise on new uses, opportunities and partnerships for the company's active digital preservation software.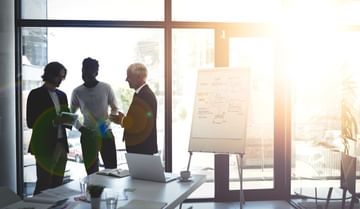 Preservica Advisory Council members include:
Jason R Baron is an internationally recognized authority on information governance and the preservation of electronic records. His career includes serving at the US Department of Justice and as the first Director of Litigation at the US National Archives and Records Administration (NARA).
Hubert Saint-Onge has extensive experience as a senior executive at major Oil & Gas and Financial Services companies. He has also co-authored several books on information and knowledge management.
Mike Alsup is the founder and Board Chairman of Gimmal LLC, a successful enterprise content and records management software company. He has extensive experience working with Federal and Local Government agencies, as well as companies in Energy, Financial Services and Manufacturing. Mike is one of only two Fellows of both ARMA and AIIM International.
Phil Beckman has extensive experience in the software industry including over a decade as the Director of Development for OpenText's flagship ECM product (Livelink). He has worked closely with companies in both Pharmaceutical and Financial Services industries.
Dave Wareham is an experienced executive with a proven track record of building & growing cloud software businesses and has held General Manager & SVP positions for EMEA at both Intralinks and OpenText. He has extensive experience working with Government institutions and companies in regulated industries, including Financial Services, Pharmaceuticals, Energy.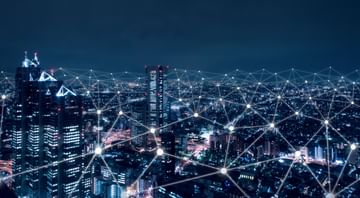 Preservica Chairman, John Shackleton commented:"Preservica is already working on a number of innovative initiatives that position it for significant growth. The talents of the newly formed Advisory Council will provide a major boost to this effort."
Preservica CEO, Mike Quinn adds: ​"We are excited to have attracted such an incredible array of talent to work with us and our growing user community to help drive even greater adoption of our digital preservation technology."
Dave Wareham: ​"The content industry is changing and many vendors that once dominated are now competing with more nimble SaaS players. Preservica has great technology that addresses the very real need to ensure critical content can be cost-effectively retained in a useable form over decades."
Hubert Saint-Onge: ​"In a digital world, Preservica fulfills the fundamental purpose of preserving knowledge assets that would otherwise be lost in the void left by our rapidly evolving technology."
Phil Beckman: ​"Preservica's unique position in the content industry and their innovative vision for active digital preservation gives them a strong advantage over legacy players."
Jason R Baron: ​"Preservica is ideally positioned to address the long-term digital preservation challenges increasingly faced by government archivists and records managers."
Mike Alsup: ​"Preservica has the unique ability to extend the value of information beyond the traditional records management lifecycle. This is critically important to protecting both business records and our cultural heritage."
The Advisory Council will be attending Preservica's upcoming International User Group Meeting in Oxford, UK March 31 to April 01.
About Preservica
Preservica is changing the way organizations around the world protect and future-proof critical long-term digital information. Available in the cloud (SaaS) or on premise, our award-winning active digital preservation software has been designed from the ground-up to tackle the unique challenges of ensuring digital information remains accessible and trustworthy over decades.
It's a proven solution trusted by a growing number of businesses, archives, libraries, museums and government organizations around the world — including HSBC, The Associated Press, Unilever, Transport for London (TfL), Pernod Ricard, the World Bank, Amnesty International, Yale University, Dartmouth College and 21 US state archives including Texas, California, and Massachusetts – to name a few. Visit: pre​ser​vi​ca​.com Twitter: @Preservica
Contact:
US and Canada: Maria Doyle, maria@​doylestratcomm.​com
UK +1 – 781-964‑3536: Edward Clark, eclark@​thecommsco.​com