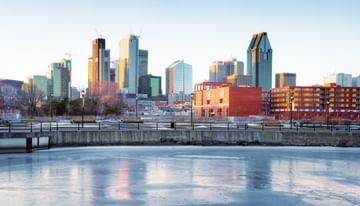 Press release
Preservica Launches Cloud Hosted Digital Preservation in Canada
Boston, MA, and Oxford, UK | October 12 2017 | Digital preservation specialist Preservica has today announced that its popular cloud hosted (SaaS) preservation and access software is now available on the AWS Canada (Central) region.
Preservica Cloud Edition, which is already used by a large community of businesses, archives, libraries and government institutions across the US and Europe, now provides Canadian organizations with an affordable and secure way to protect and provide access to long-term digital content using in-country cloud hosting and storage. The service also includes live webinar training, unlimited support, regular user group meetings and online user forums.
Digital transformation and the use of the cloud is a major focus for Canadian federal and provincial government organizations, and the new service will enable government institutions to meet mandates to preserve digital records in a useable form in the cloud for the benefit of present and future generations. Retaining data in country also enables closer adherence to privacy legislation such as the Canadian Federal Government's Personal Information Protection and Electronic Documents Act (PIPEDA) that applies to the collection, use and disclosure of personal information.

Mike Quinn, Preservica CEO adds ​"We are excited to be working with AWS to offer Canadian customers a cost-effective and scalable way of preserving valuable long-term digital content. The launch is part of our on-going global expansion and builds on the very successful adoption of Preservica Cloud Edition on AWS EU, US East and GovCloud (US) regions. It also underscores our expertise in providing cloud hosted digital preservation and our reputation as a trusted AWS Competency partner for Government and Education. We look forward to working closely with Canadian government and commercial organizations and welcoming them to our rapidly growing global user community."

Learn more about Preservica Cloud and Enterprise Editions
Preservica will also be hosting a Canada Region launch Webinar on November 29, 2017 that will discuss the benefits of using the Cloud to future-proof and provide secure access to critical long-term digital information.
About Preservica
Preservica is changing the way organizations around the world protect and future-proof critical long-term digital information. Available on premise or in the cloud (SaaS), their award-winning active digital preservation software has been designed from the ground-up to tackle the unique challenges of ensuring digital information remains accessible and trustworthy over decades.
It's a proven solution that's trusted by businesses, archives, libraries, museums and government organizations around the world — including the UK National Archives, the Met Office, Texas State Archives, MoMA, Yale and HSBC — to name a few.
Visit: www​.pre​ser​vi​ca​.com
Contact:
In Canada and the US: For further information, please contact: Maria Doyle, maria@​doylestratcomm.​com, or call: 781−964−3536
In the UK: For further information, please contact: Edward Clark, eclark@​thecommsco.​com, or mobile: 07983 507659