Press release
Preservica now available on Texas Department of Information Resources contract with partner
IQBG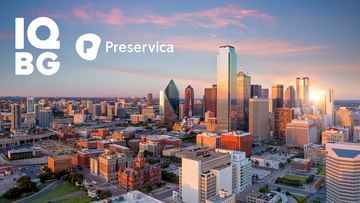 Preservica, the world's most trusted cloud archiving and active digital preservation platform, is pleased to announce that its archival and digital preservation products and services are now available as part of the Texas Department of Information Resources Contract (Texas DIR) via their partner IQBG.
"We are pleased to work with our partner IQBG to offer best-in-class innovations for digital preservation," said Preservica CEO Mike Quinn. ​"This is another big step into the public sector and allows us to continue to provide the best digital archival resources to agencies in Texas and surrounding states."
"The Texas DIR Cooperative Contract program has been a tremendous value to IQBG and our clients for many years," said Chris Legnon, Central Regional Director for IQBG Inc. ​"We look forward to continued success with this new contract with even more products and services." IQBG offers Preservica archival and digital preservation products and services at a significant discount for Texas DIR customers. Professional Services such as installation, configuration, design, implementation, support, and maintenance are available with individual statements of work. The IQBG contract may be used by state and local government organizations, public education groups, other public entities in Texas, as well as public entities in surrounding states that are part of the contract.
About Preservica

With offices in Boston, Mass. and Abingdon, Oxfordshire (UK), Preservica is changing the way the world future-proofs and accesses critical long-term digital information – enabling organizations to drive innovation, confidently meet compliance and legal requirements and safeguard digital content of unique cultural and brand importance.
Our world-leading cloud-hosted (SaaS) and on-premise active digital preservation software is trusted by a rapidly growing customer base of organizations across the globe, from major corporations, to government bodies, and iconic cultural institutions, including HSBC, Associated Press, British Telecom, Yale, MoMA, 22 US state archives and 15 national and pan-national archives.
About IQBG
Headquartered in McLean, Virginia, the IQ Business Group (IQBG) is a leading provider of information and management solutions to highly regulated industries and the public sector. For more than 11 years, IQBG has applied their industry knowledge and expertise to help customers become more competitive, efficient, and profitable through the application of innovative technologies, greater efficiencies and cloud solutions.