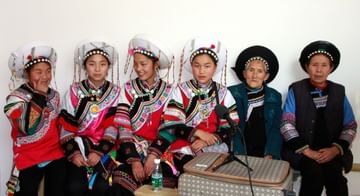 Press release
ELAR at SOAS to create new online archive to safeguard the world's disappearing languages
ELAR

at

SOAS

University of London, will use Preservica to protect and provide greater online access to over

16

,

000

hours of audio-visual recordings of endangered languages

Preservica, market leaders in active digital preservation, has announced the Endangered Languages Archive (ELAR), part of SOAS University of London, will use its cloud-hosted digital preservation and discovery platform to safeguard and increase access to their extensive multimedia collection of endangered languages.

SOAS Library houses over 1.2 million volumes, manuscripts, rare books and electronic resources.
Founded in 2002 to preserve and make accessible endangered languages recordings as resources for linguists, social scientists and language communities, the Endangered Languages Archive documents and preserves humanities intangible cultural heritage encoded in endangered languages. The archive contains more than 12,000 hours of audio and 4,000 hours of video recordings of oral history, verbal art, songs, narratives, ritual as well as everyday language use from over 450 endangered languages. The collections also contain dictionaries, pedagogical materials for language teaching, transcriptions, and translations of the recordings into major contact languages such as Spanish, Mandarin, English or Russian.

The archived languages are endangered meaning that they will be falling silent probably within the next 100 years. Some have fallen silent already. The archive contains recordings of languages where the last speaker died during the project like Boa Sr in the Andamanese islands, she was the speaker of Bo, a language of belonging to a tribe that inhabited the Andaman Islands for as long as 65,000 years. For many languages these collections are the only existing recordings that are preserved long term and made accessible globally.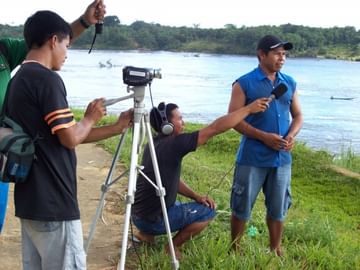 Recording KOTIRIA (Wanano) & Wa'ikhana (Piratapuyo), two closely-related Eastern Tukanoan languages spoken in the Vaupés region of north-western Amazonia (Brazil/Colombia).
Until recently, records were being stored in a legacy preservation system which was no longer supported. ELAR chose Preservica recognizing its reputation for high quality customer support, its global user community and an ​'out of the box' approach to preservation including an easy to customize discovery portal. The system will help them migrate the vital records from the current system, unifying and standardizing metadata. ELAR will also use Preservica's built-in discovery layer to create a series of user-friendly, multilingual sites to make the collections more globally accessible.

Mandana Seyfeddinipur, head of SOAS' Endangered Languages Archive said: ​"ELAR is preserving humanities linguistic diversity, it documents the creativity of the human mind inventing all these different languages and the knowledge encoded in these languages, namely humanities intangible cultural heritage. We're delighted to be working with Preservica to ensure our endangered languages collections, and everything they can teach us about the importance of diversity and languages, are accessible today and for future generations."

Preservica CEO, Mike Quinn stated: ​"The work done by the archivists at ELAR is incredibly important in preserving endangered languages to ensure future generations can continue to learn about cultures the world is losing or has already lost. SOAS joins a growing list of important institutions who trust Preservica to safeguard unique and culturally significant digital artifacts."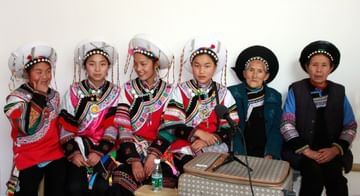 Sociolinguistic survey of the Ersu language, Ganluo County spoken in western Sichuan, China
About SOAS

SOAS was founded as the School of Oriental Studies in 1916. Over the last century SOAS has built a strong academic reputation throughout the world and especially in Asia, Africa and the Middle East.

SOAS is among the world's elite university institutions. In the new 2019 Times Higher Education University Impact Rankings SOAS was ranked third in the world for the United Nations Sustainable Development Goal ​"Peace, Justice and Strong Institutions". The School was also awarded a silver ranking in the Teaching Excellence Framework (TEF) 2018.

About Preservica

Preservica is changing the way organizations around the world protect and future-proof critical long-term digital information. Available in the cloud (SaaS) or on premise our award-winning active digital preservation and access software has been designed from the ground-up to tackle the unique challenges of ensuring digital information remains accessible and trustworthy over decades.

It's a proven solution that's trusted by businesses, archives, libraries, museums and government organizations around the world — including the UK National Archives, Texas State Archives, MoMA, Yale, Amnesty International and HSBC — to name a few.
Visit: www​.pre​ser​vi​ca​.com
Media enquiries:
In Europe and Asia Pacific: For further information, please contact:

Edward Clark, eclark@​thecommsco.​com, or call: 0203 697 6680
In US and Canada: For further information, please contact:

Maria Doyle, maria@​doylestratcomm.​com, or call: 781−964−3536