Press release
Two new State Archives partner with Preservica to safeguard permanent government records
Colorado and Alaska State Archives are the latest government agencies to join the growing community of public sector organizations using Preservica's cloud-hosted (SaaS) active digital preservation platform to meet state mandates and public records laws to preserve and provide greater access to permanent and historical government records.
Nearly half of all State and Territorial Archives now use Preservica as well as a growing community of county and city governments, including Alabama, Arkansas, California, Georgia, Kentucky, Massachusetts, Michigan, Minnesota, North Dakota, Ohio, South Carolina, Tennessee, Texas, Vermont, and Wisconsin to name a few.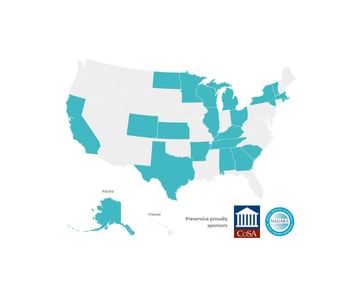 Heat map of State Archives using Preservica
The rise in electronic records
The rise in long-term and permanent digitized and born-digital records over the past few years along with tightening budgets has meant that government agencies at all levels are adopting secure and cost-effective cloud-hosted digital preservation to ensure electronic records remain authentic and retrievable across generations of technologies and public records custodians.
A study by CoSA (Council of State Archives) in collaboration with NASCIO (National Association of State CIOs) showed there was a 1693% growth in state and territorial electronic records between 2006 and 2016. This growth is expected to accelerate as the volume, diversity and complexity of digital government records increases due to newer formats like websites and social media, as well as a greater focus on digital transformation for improved citizen services and legacy application decommissioning.

Preservica is also supporting a new CoSA and NASCIO study due later this year into the growing backlog of permanent digital government records held by state agencies and in centrally managed systems that are not adequately protected from the risks of file format and technology obsolescence.

Provisional findings from the report will be presented by CoSA and Preservica at this week's NAGARA Conference in St. Paul, MN — Digital Government Records Backlog Research Highlights: Saturday July 20: 09.45am — 10.45am.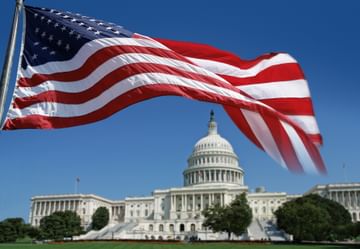 In addition, at the ARCHIVES * RECORDS conference in August, Preservica's Lori Ashley will be joined by archivists from Harvard University, the Associated Press Corporate Archives as well as Jason Baron from Drinker, Biddle and Reath, to discuss privacy and the implications of the EU's GDPR and the ​"right to be forgotten" for North American archives.
Preservica's active digital preservation software aligns with the OAIS (ISO 14721) reference model to ensure the authenticity, provenance and accessibility of long-term and permanent electronic records over decades.
The comprehensive solution includes powerful search capabilities to support rapid turn-around in records requests as well as a customizable portal for public access. Preservica is available in a range of AWS and Azure cloud deployment models to suit the needs of different sized government institutions. The range includes Enterprise Private Cloud for medium to large organizations requiring a dedicated private cloud environment with high levels of security, privacy and APIs for integration with other platforms.
About Preservica

Preservica is changing the way organizations around the world protect and future-proof critical long-term digital information. Available in the cloud (SaaS) or on-premise, our award-winning active digital preservation software has been designed from the ground-up to tackle the unique challenges of ensuring digital information remains accessible and trustworthy over decades.
It's a proven solution that's trusted by major corporations, archives, libraries, museums and government organizations around the world — including the UK National Archives, Texas State Library and Archives Commission, MoMA, Yale, Amnesty International and HSBC — to name a few.

Visit: pre​ser​vi​ca​.com

Twitter: @Preservica

Contact

In the US and Canada: Maria Doyle, maria@​doylestratcomm.​com or +1 – 781-964‑3536

In the UK: Edward Clark, eclark@​thecommsco.​com or +447983 507659