The University of Bristol selects Preservica to safeguard extensive digital collections
University collaborates with Preservica to create new online archive of historic print, photographic and audio-visual material as part of development of new Cultural Collections Centre.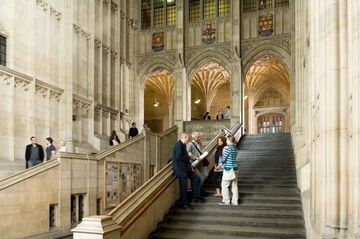 University collaborates with Preservica to create new online archive of historic print, photographic and audio-visual material as part of development of new Cultural Collections Centre.
Preservica, market leaders in active digital preservation, has announced that the University of Bristol will use its Enterprise Private Cloud (EPC) digital preservation platform to safeguard over 50 TBs of unique cultural records.

The University of Bristol holds two extensive historic collections - the Special Collections archive and the Theatre Collection.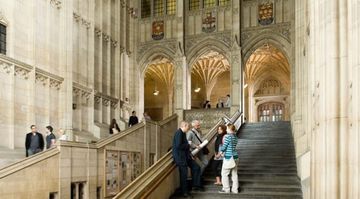 The HH Wills Memorial Building stands at 68 metres and is seen by many to symbolise the University of Bristol.
The University's Special Collections is a rich and diverse collection of printed books, journals, archival resources and artefacts which support the academic work of the University and the wider scholarly community.
Material held in Special Collections dates back to the 11th century. Highlights include the Penguin Books archive, a nationally important collection of political material, the Brunel Collection, 'the finest collection of original source material on Isambard Kingdom Brunel', and the Feminist Archive South, which chronicles the rise of second wave feminism in South West England.
Photograph of University College, Bristol staff and students, 1907-1908, University of Bristol Special Collections.
The Theatre Collection is one of the world's largest archives of British theatre history and Live Art and is an accredited museum and international research facility open to all. Founded in 1951 to serve the first UK university drama department, its collections range from 1572 to the twenty-first century and its visitors include everyone from international scholars to family historians.
The holdings of the Theatre Collection encompass theatre-based archives such as the Mander & Mitchenson Collection, the Oliver Messel Collection and the Women's Theatre Collection, and Live Art material including the National Review of Live Art Festival archive and the Franko B archive.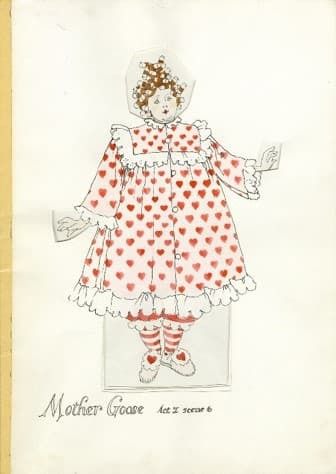 Costume Design by John Elvery for Mother Goose at the Bristol Old Vic, 1985, University of Bristol Theatre Collection
The Historical Photographs of China project, also based at the University, locates, digitises, and disseminates photographs taken in China and Hong Kong (from the 1850s to the 1950s). The project's fully searchable, open access web site showcases more than 20,000 images. The University plans to use Preservica to preserve the digital images created by the project, which grew out of an Arts and Humanities Research Council initiative.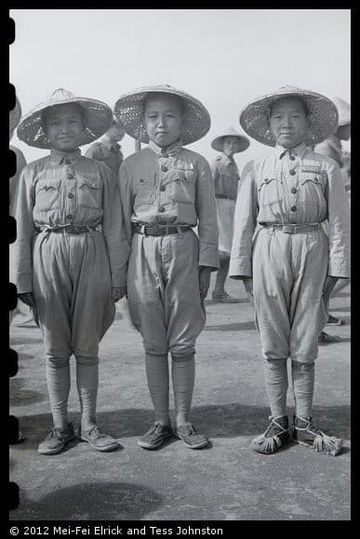 Female National Army soldiers, passing out parade.Photograph taken by Malcolm Rosholt at a National Army (Kuomintang) passing out parade, attended by the press, in south west China, during the Second World War.
The University will use Preservica's Enterprise Private Cloud (EPC) platform for fast upload, ingest and streaming of very large video files (10s of gigabytes) and out-of-the-box integration to the university's catalogue system.

Philip Kent, Director of Library Services commented: "Our aim with Preservica is to expand our online access to collections as part of the University's Digital Strategy. The use of Preservica is integral to our digital and physical infrastructure including plans for a new University Library that will bring the Theatre Collection and the library's Special Collections together into a new Cultural Collections Centre."

Digital Archivist at the University of Bristol, Emma Hancox said: "Part of what makes the university such a desirable institution is the library's extensive archives. Preservica was the only system that offered both the specialist tools to ensure preservation of our unique materials, and the wider software to provide a platform for discovery and re-use of records including fast streaming of AV files."

Preservica CEO, Mike Quinn, said: "We welcome the University of Bristol to the growing community of Higher Education organisations using Preservica to safeguard unique cultural and institutional records. We look forward to supporting Emma and her colleagues to ensure their unique cultural records are not only protected and discoverable today, but also safeguarded for future generations."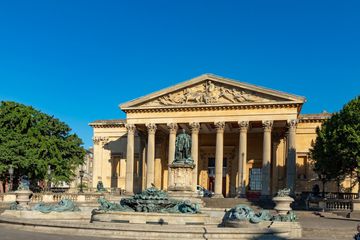 The Victoria rooms named in honour of Queen Victoria and now a part of Bristol University music department
Creating advocacy for digital preservation at University of Bristol

In this webinar we are joined by speakers from University of the Arts London (UAL) and University of Bristol as they provide practical guidance on how to make the case to internal stakeholders for embarking upon a digital preservation programme.
About University of Bristol
https://www.bristol.ac.uk/university/
About Preservica
Preservica is changing the way organisations around the world protect and future-proof critical long-term digital information. Available in the cloud (SaaS) or on-premise, our award-winning active digital preservation software has been designed from the ground-up to tackle the unique challenges of ensuring digital information remains accessible and trustworthy over decades.
It's a proven solution that's trusted by major corporations, archives, libraries, museums and government organizations around the world – including the UK National Archives, University of Manchester Library, Texas State Library and Archives, MoMA, Yale, the World Bank and HSBC – to name a few.
Preservica as an AWS Education Competency partner.
Visit: www.preservica.com Twitter: @preservica
Media Contacts:
In the UK: For further information, please contact: Edward Clark, eclark@thecommsco.com, or call: 44 (0) 203 697 6680
In Canada and the US: For further information, please contact: Maria Doyle, maria@doylestratcomm.com, or call: 781-964-3536