Press release
The Fenway Library Organization provides affordable digital preservation to its members
Preservica's Cloud Edition for Consortia delivers value of complete Preservica offering for budget-strapped Academic Libraries
Preservica, the market leader in SaaS-based active digital preservation, is pleased to announce that the Fenway Library Organization (FLO) has selected Preservica's Cloud Edition for consortia to preserve and safeguard digital content for its members. The member libraries needed a way to preserve, store, and provide access to important digital objects such as archival materials, special collections, theses and dissertations, institutional materials (such as course catalogs, images, records), and more. Preservica for consortia is a collaborative platform that has enabled the members of FLO to combine requirements, resources and buying power, and work together to preserve and provide secure public access to each library's digital assets.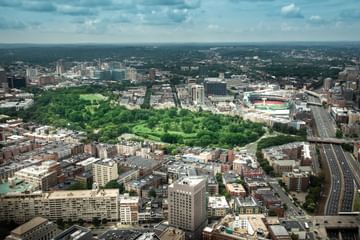 The Fenway Library Organization started as a small library network, supporting academic libraries in the Fenway area of Boston
The Fenway Library Organization started as a small library network, supporting academic libraries in the Fenway area of Boston, and has since expanded to other small- and medium-sized academic libraries across the state of Massachusetts for a total of 35 libraries. FLO helps its members with library systems, resource sharing and technical support, as well as fostering community collaboration and statewide recognition. The Preservica consortia offering works within their budgetary restraints and includes all the key feature requirements in one solution – safeguarding, preservation, compliance, and access.
Walter Stine, Executive Director of FLO, said, ​"The Fenway Library Organization acts as an agent for our members for purchasing software or services. We had a pent-up demand for a true active digital preservation solution, and Preservica delivers value by safeguarding the digital assets of these colleges and universities and enabling secure internal and public access. The solution is affordable and manageable, plus the Preservica package includes some records management features around compliance and retention, which help us enforce retention policies."
Eight of the FLO member libraries are taking advantage of the Preservica Cloud Edition for consortia, including Emerson College, Emmanuel College, Framingham State University, MCPHS University, Massachusetts College of Art and Design, New England College of Optometry, New England Conservatory, and Wentworth Institute of Technology.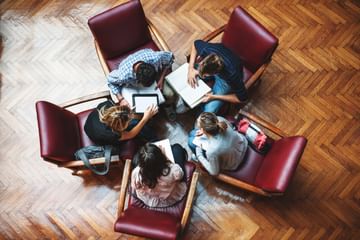 The libraries will preserve archival materials that are part of the institutional memory. This can include undergraduate or masters' theses, dissertations, or research that is part of the scholarly product of the school and can support future students. For example, Stine explains, ​"There's an interesting collection at the pharmacy school where they have prescription ledgers that go back to the 19th century. They're digitizing the handwritten prescriptions and trying to understand what kind of drugs were prescribed then – this scholarly material could be mined for different kinds of research projects." Some materials – such as brochures, course catalogs and special collections – will be available for public access, while others – such as meeting minutes, administrative emails, and student records – are internal in nature and will be available to students or administration.

Preservica's consortia offering enables libraries, archives, museums, education, and government institutions with common requirements for long-term preservation to work together to preserve valuable long-term digital content. The solution is fully hosted, maintained, and supported by Preservica on AWS, so does not require local servers, storage, or IT resources.
Preservica CEO Mike Quinn, explains, ​"We're thrilled that the Fenway Library Organization is enabling smaller academic libraries to work together to protect and future-proof their valuable digital content with Preservica. We understand that working in smaller organizations can mean a lot of demands are placed upon a small number of people. Working together, as a consortium, means you can share experiences and best practices for services such as digital preservation."
Preservica Cloud Edition for Consortia Resources:
On-demand webinar – ​

"

Preservica for Consortia: Working together for affordable digital preservation"
Data sheet – Preservica Cloud Edition for consortia
About Preservica
Preservica is changing the way organizations around the world protect and future-proof critical long-term digital information. Available in the cloud (SaaS) or on premise, our award-winning active digital preservation software has been designed from the ground-up to tackle the unique challenges of ensuring digital information remains accessible and trustworthy over decades.
It's a proven solution that's trusted by a growing number of businesses, archives, libraries, museums and government organisations around the world — including HSBC, the Associated Press, Unilever, Transport for London (TfL), Pernod Ricard, the World Bank, Amnesty International, 22 US state archives including Texas, California, and Massachusetts, Yale University, and the European Commission – to name a few. Visit: pre​ser​vi​ca​.com Twitter: @Preservica Contact:
In the US and Canada: Maria Doyle, maria@​doylestratcomm.​com or +1 – 781-964‑3536 In the UK: Edward Clark, eclark@​thecommsco.​com or 07983 507659