Press release
University of Bath partners with Preservica to protect globally significant research data
Preservica, the market leader in active digital preservation, has been selected by the University of Bath to protect and make accessible the University's expanding Research Data Archive.
Established in 2015, the Research Data Archive comprises globally-significant research, undertaken at the University often in collaboration with government, industry and major charities. Subjects range from atmospheric physics and fibre optics, to prosthetic limb testing and whether skipping breakfast really does make a difference to your health. The archive provides important evidence of the University's research activities and allows academics, both in the UK and overseas, to discover, access and reuse data in their field of study. Data formats include images from electron microscopes, software source code and computer models, and video interviews.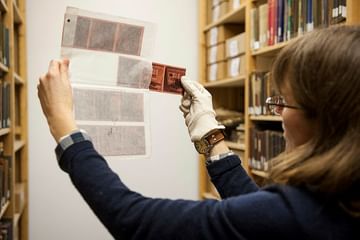 Preservica will also be used to safeguard the University's digital Archives & Research Collections. These contain unique materials — rare publications, documents, images, artworks, videos and audio recordings – that support University research and teaching, and preserve a lasting record of the University itself. They include the University Photographic Collection, a visual record of life on campus since 1966, three national sporting collections (women's hockey, judo, and modern pentathlon), and the Bristol Region Building Record.
The long-term safety of data entrusted to both the Archives team and the Research Data Archive is one of the University's key strategic requirements. Preservica's cloud-hosted active digital preservation software will ensure the data can be read and interpreted correctly over decades. The software will also enable these irreplaceable digital resources to be made readily accessible online to researchers, staff, students and the public.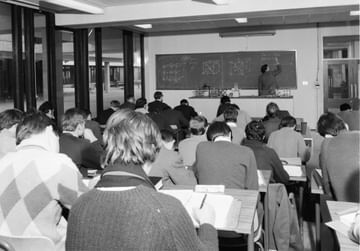 Carlo Iacono, Head of Library Research Services, University of Bath commented: ​"Preservica has been a pleasure to work with, accommodating in their approach and understanding of our requirements. We have also been very impressed by the collaborative and truly global Preservica user community, that includes many other academic institutions – large and small.

"I look forward to this developing relationship and using Preservica's trusted cloud-hosted platform to take our research data and collections to a wider audience in the knowledge it will be securely preserved for the long term."
Preservica CEO, Mike Quinn added: ​"It's an honour to welcome the University of Bath to our international and ever-growing community. They join a roster of academic institutions and libraries using Preservica to safeguard unique digital collections, research data and institutional records. We look forward to working with Carlo and his team to ensure that the University's globally significant research data and other digital materials are protected and accessible for future generations."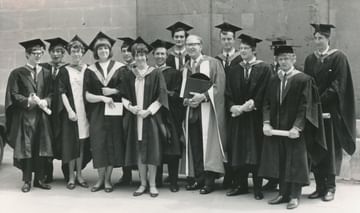 About the University of Bath
The University of Bath is one of the UK's leading universities both in terms of research and our reputation for excellence in teaching, learning and graduate prospects. The University is rated Gold in the Teaching Excellence Framework (TEF), the Government's assessment of teaching quality in universities, meaning its teaching is of the highest quality in the UK.
In the Research Excellence Framework (REF) 2014 research assessment 87 per cent of our research was defined as ​'world-leading' or ​'internationally excellent'. From developing fuel efficient cars of the future, to identifying infectious diseases more quickly, or working to improve the lives of female farmers in West Africa, research from Bath is making a difference around the world. Find out more: http://​www​.bath​.ac​.uk/​r​e​s​e​arch/.
Well established as a nurturing environment for enterprising minds, Bath is ranked highly in all national league tables. We are ranked 6th in the UK by The Guardian University Guide 2020, 5th for graduate prospects in The Times & Sunday Times Good University Guide 2020, and 9th out of 131 UK universities in the Complete University Guide 2021.
About Preservica

Preservica is changing the way organizations around the world protect and future-proof critical long-term digital information. Available in the cloud (SaaS) or on premise, the award-winning active digital preservation software has been designed from the ground-up to tackle the unique challenges of ensuring that digital information remains accessible and trustworthy over decades.
It is a proven solution trusted by a growing number of businesses, archives, libraries, museums and government organizations around the world — including HSBC, The Associated Press, Unilever, Transport for London (TfL), Pernod Ricard, the World Bank, Amnesty International, 22 US state archives including Texas, California, and Massachusetts, Yale University, and the European Commission – to name a few.
Visit: pre​ser​vi​ca​.com Twitter: @Preservica
Contact: In the UK: Edward Clark, eclark@​thecommsco.​com or 07983 507659