Blog
Preservica International User Group
2019

: meeting the future of digital preservation, together
Earlier this month over 100 Preservica users from 14 countries gathered in Oxford, UK for our annual community meeting. It was a really energising two days where users immersed themselves in the very latest version of Preservica (v6.0) and shaped and prioritised the product roadmap for the future.
We shared success stories, networked, brainstormed and debated digital preservation futures at an event that has now become a significant gathering of digital preservation experts and practitioners from diverse sectors including national archives and libraries, local and central government, smaller archives and libraries and major corporations.
We all, of course, also enjoyed sampling Oxford's historic pubs and colleges, and some even joined an early morning running tour of the city to kick-off day 2.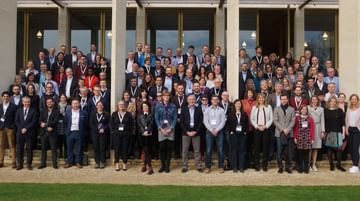 A community at the forefront of digital preservation
Digital preservation in 2030
One theme running through this year's meeting was how the volume, diversity and complexity of digital data is increasing and how we as digital preservation practitioners and the wider community can work together to meet this growing challenge.
This theme was picked up in our opening session with Peter Anderton, Preservica VP of Product Management, discussing how the Preservica platform has been reengineered to enable archivists and information managers to meet the ​"digital deluge" through greater scalability, more automation, easier upload and connectivity with other systems, and the use of AI and Machine Learning.
The future of digital preservation was also debated in our closing session where the assembled panel including representatives from Yale University Library, Amnesty International, the Digital Preservation Coalition (DPC), Libraries and Archives of Canada, and HSBC entered into a fascinating debate into what our digital challenges will be in the year 2030.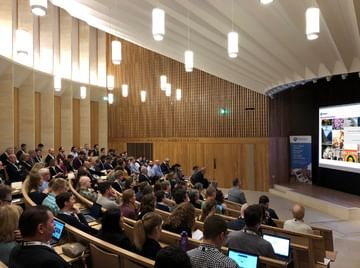 User community learning about next generation features in Preservica v6.0
Sharing experiences
It was also fantastic to hear from so many users who invested the time to share and present their digital preservation journeys and achievements. Thank you to Terence from the National Library of Australia, Zoe from Transport for London (TfL), Lieven from the European Commission, István from the National Archives of Hungary, Faye from the Library and Archives Canada, Rauno from the National Archives of Estonia and Remke from the Nationaal Archief, Netherlands. Many users also took the time to chat about digital preservation and the user group on video including Bryony from Amnesty International and Elisabeth from University of Arts London (UAL).
We also had great representation from our partner community this year including insightful presentations from Digirati, TownsWeb Archiving and Enwoven.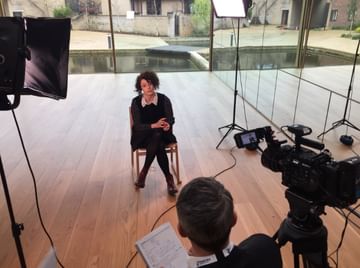 Elisabeth from University of Arts London (UAL) shares her digital preservation journey
Electronic voting
This year we dispensed with the post-it notes and sticky dots as user voting and prioritisation went fully electronic with close to real-time feedback on priorities for future features and functions. This was backed by our workshop streams, group feedback and discussion sessions, brainstorming and breakouts as well as all the great ideas and insights discussed during the many opportunities to network and socialise.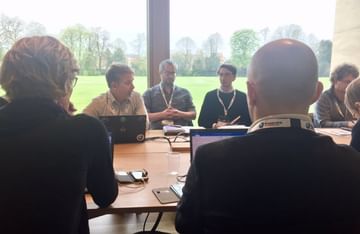 Workshops and discussions on Preservica product roadmap and features
Working together
It was a real pleasure to spend two days in the company of such an enthusiastic, knowledgeable and energised user community. As I said previously this event has become a significant gathering of digital preservation practitioners and experts from around the world. In the light of the MySpace data loss and Google+ shutdown, the work of Preservica users and the wider digital preservation community has become even more pressing, and there is still so much more we can do together to protect the world's digital memory.
I am sure that many who attended also made new friends at other like-minded institutions, plus there was really fantastic and active participation on twitter using #PreservicaUG19.
I am already looking forward to next year! But next stop is our equally knowledgeable and enthusiastic user community in North America who will be gathering for the Preservica Global User Group at the Archives*Records Conference in Austin, TX this summer. Look forward to seeing you there!
Best
Mike Quinn, CEO
Learn more about Preservica user community here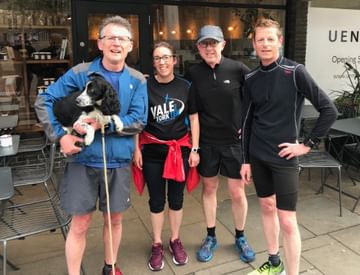 Early morning run around Oxford on Day 2 with Peter Anderton's dog, Juno.